Injury updates: Doolittle begins throwing program
Reddick testing oblique strain; Fuld participates in full workout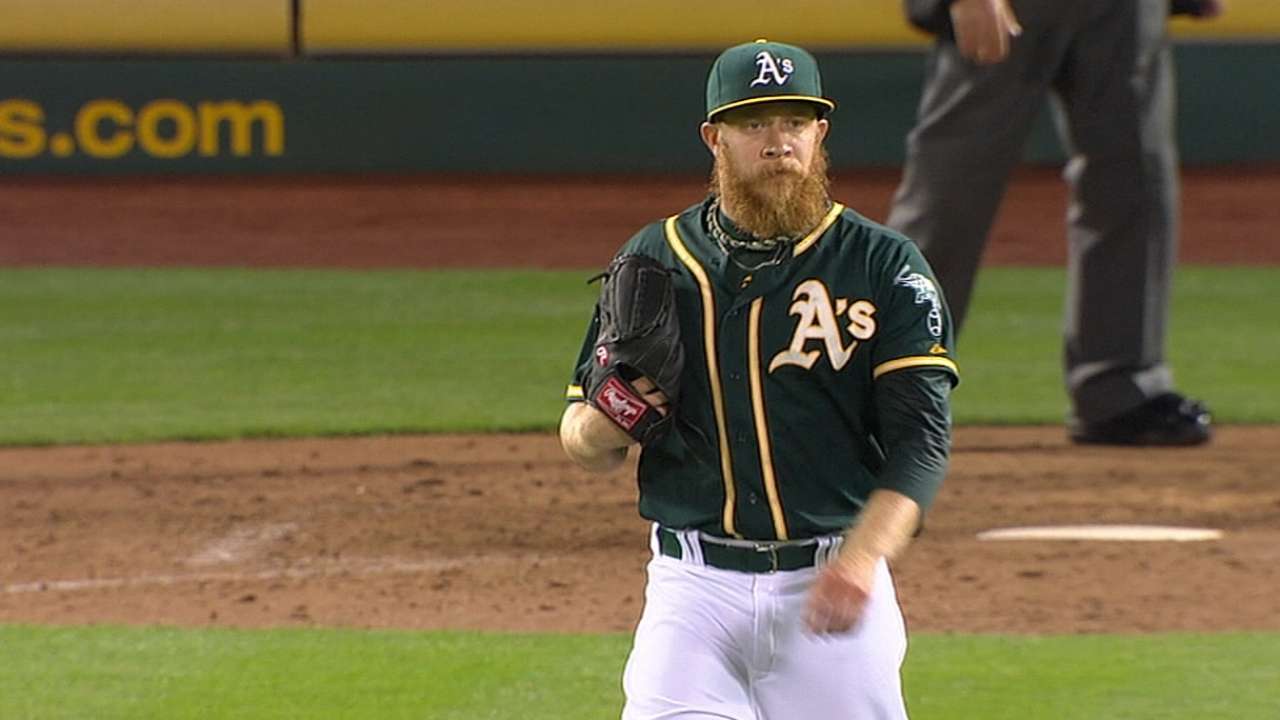 GOODYEAR, Ariz. -- The A's are seeing significant progress from several of their injury-stricken players.
Closer Sean Doolittle, slowly working his way back from a shoulder injury, engaged in sock throws Monday morning -- the first step in the throwing process as he continues his rehab.
"Velo was 95-plus," manager Bob Melvin joked.
Right fielder Josh Reddick was scheduled to do outfield work and hit off a tee again to test his strained right oblique, while outfielder Sam Fuld was back on the field taking part in all baseball activities three days after taking an errant throw to the jaw.
The A's have ordered a protective guard for Fuld to wear when batting, scheduled to arrive Wednesday, but he's feeling well enough to potentially return to the lineup Tuesday, so long as he feels comfortable playing without it.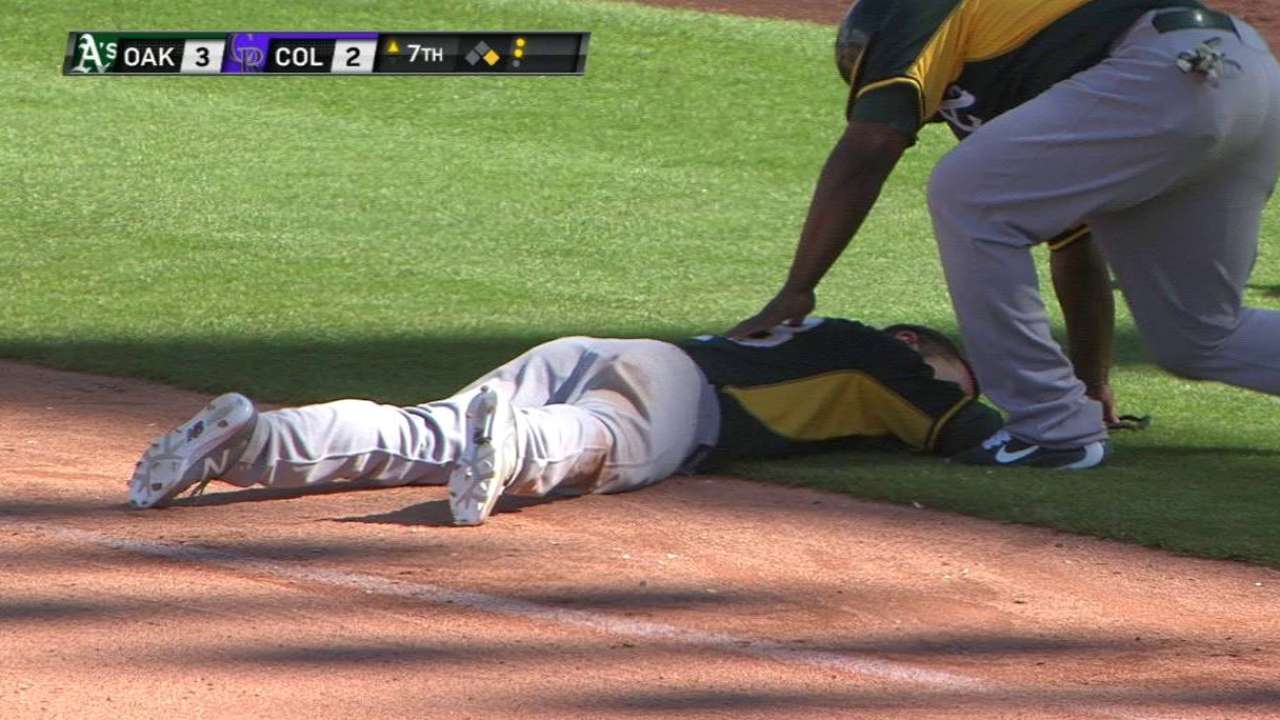 Outfielder Alex Hassan could soon be seen back in a game, too. He's nearly fully recovered from a right hamstring strain and "close" to game action, according to Melvin.
• Jarrod Parker, rehabbing from Tommy John surgery, threw a pair of 20-pitch innings against Minor League hitters Monday morning, and Melvin said he heard the right-hander "threw the ball really well."
"His last five or six pitches, he really let go of the fastball," Melvin said. "As good as we've seen the fastball out of him."
• Third baseman Brett Lawrie was taken out of Monday's lineup for a breather after experiencing general soreness from a busy day on defense Sunday.
• Ben Zobrist drew his first start of the spring at shortstop Monday, as the club attempts to get him time at the many positions he could be playing this season.
"I'm just trying to keep him up to speed everywhere," Melvin said. "He takes ground balls every day, so I don't have to prepare him. He prepares himself. But I gave him the option today."
• Right-hander Jesse Chavez traveled home Monday for the birth of his third daughter but will be back in camp Thursday for his next scheduled start against the Giants in Scottsdale.
Jane Lee is the Oakland Athletics beat reporter for MLB.com. This story was not subject to the approval of Major League Baseball or its clubs.