Red Sox have option to put Kelly on DL to start season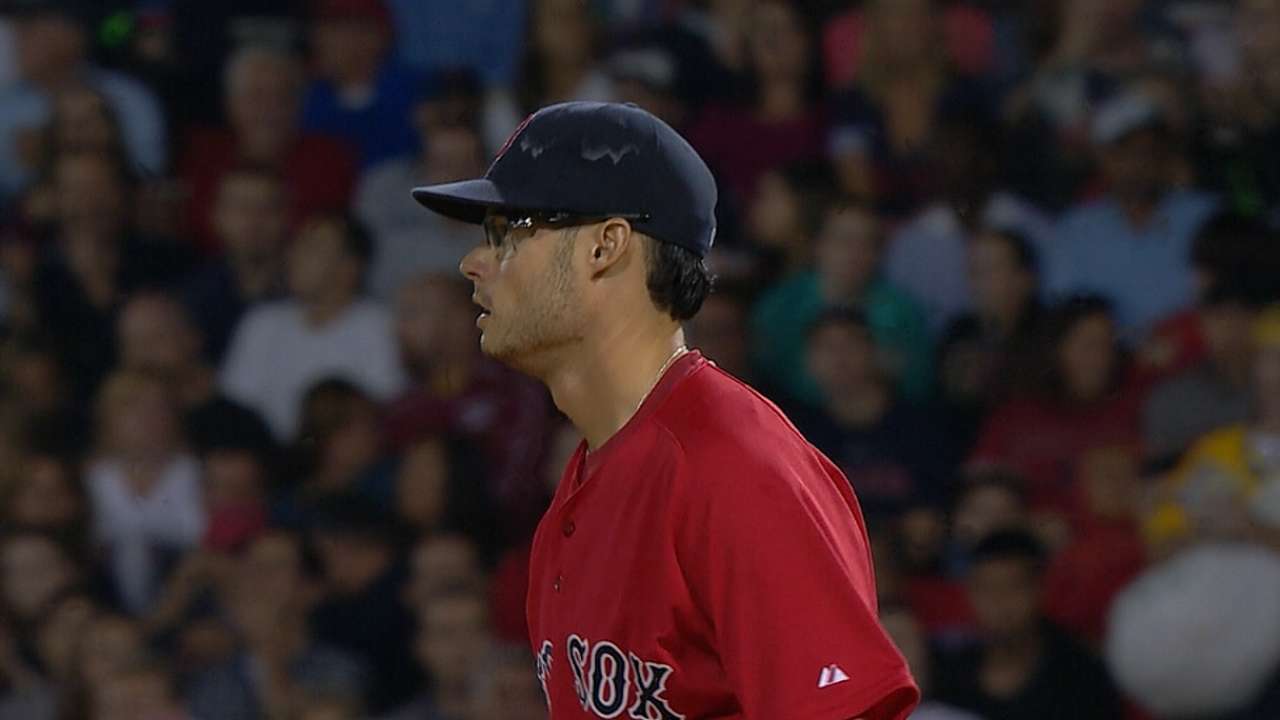 FORT MYERS, Fla. -- Though the Red Sox are confident that righty Joe Kelly is recovered from his recent bout with a right biceps injury, the club is keeping open the possibility he could serve an abbreviated stint on the disabled list to start the season and make his debut on April 12, when the club first needs a fifth starter.
Under that scenario, the Red Sox could open the season with four starting pitchers and eight relievers.
If that wound up being the case, Kelly would only be on the DL for the first five games and make his debut in the finale of a three-game series at Yankee Stadium.
But manager John Farrell stressed that it was only a possibility, and that Kelly might still pitch in the first turn through the rotation.
"That would be all part of the planning and the thinking. Not planning at this point because that decision has not been made," said Farrell. "It's an option available to us."
Kelly will pitch in a Minor League game on Friday, and the Red Sox will see where they are after that.
"[We'll] see how he responds," said Farrell. "Not only to the game situation, where there's going to be added adrenaline, probably increased velocity, but the up and down three times. Yesterday he felt fine coming out of that. There were no restrictions as far as pitches thrown or just getting warm multiple times. I don't anticipate him not being ready at this point, but we're just keeping the other scenario as an option."
Ian Browne is a reporter for MLB.com. Read his blog, Brownie Points, and follow him on Twitter @IanMBrowne. This story was not subject to the approval of Major League Baseball or its clubs.