Young belts pair of homers, ready for any role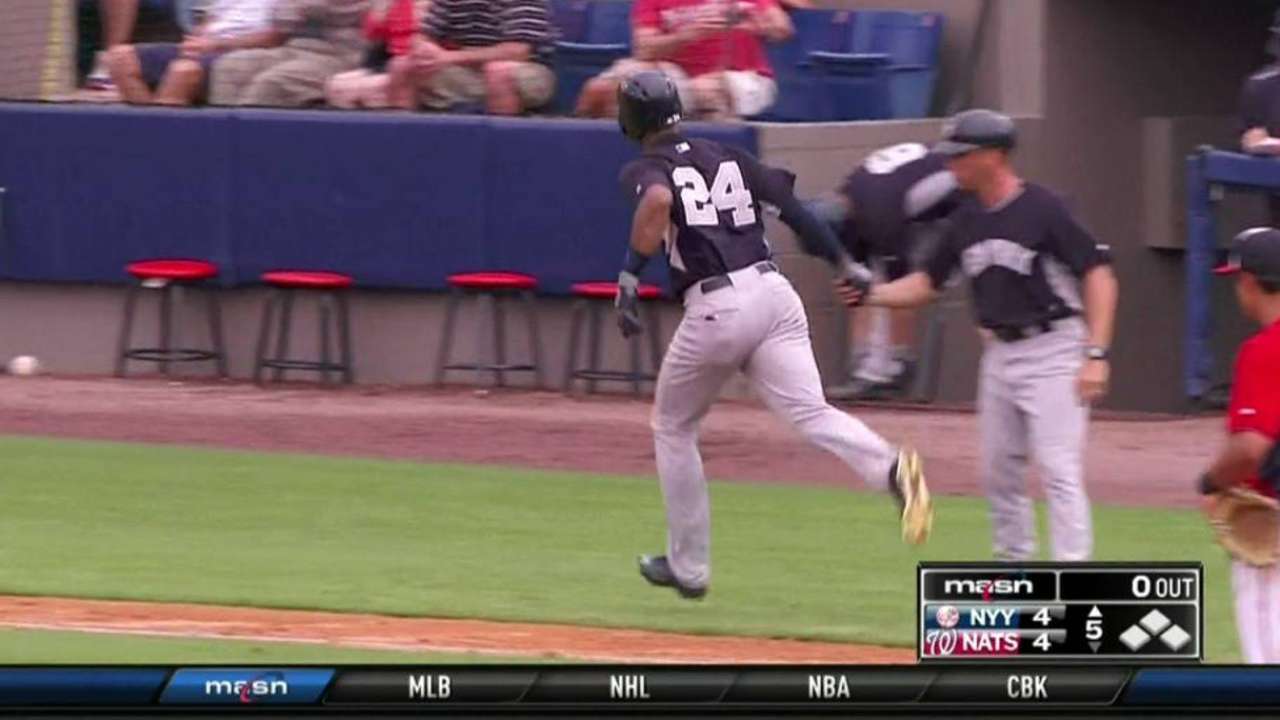 VIERA, Fla -- Outfielder Chris Young is not entirely sure what his role will be with the Yankees this season, and he is fine with that.
"I showed up last year not knowing what would happen," Young said, referring to signing with the Yankees 12 days after being released by the Mets in August. "And I ended up playing quite a bit."
Young belted his first two homers of the spring during Monday's 7-6 loss to the Nationals at Space Coast Stadium. He is still working on the balance between taking pitches and staying aggressive at the plate to further improve his timing, and Monday was a big step forward.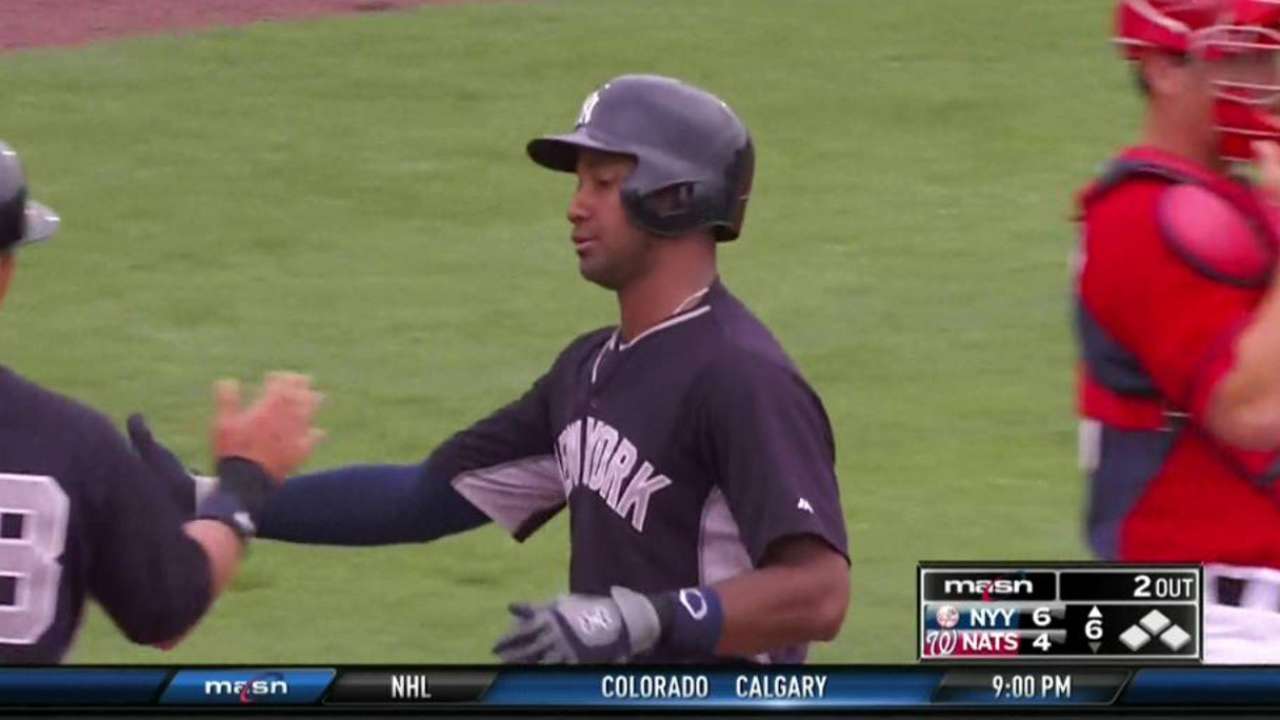 Young led off the fifth inning with a solo homer off right-hander Doug Fister before going deep again in the sixth, a two-run shot off reliever Casey Janssen.
"You have days where you show up and you feel great," Young said. "And you have days where everything just feels out of whack, because you're not really used to that day-to-day grind yet."
Young entered 2014 with a spot in the Mets' starting outfield after signing a one-year, $7.25 million deal as a free agent. However, he was released in August after enduring sustained struggles. The Yankees needed Young to lessen the blow of injuries in their outfield last season. Going forward, Young provides insurance if center fielder Jacoby Ellsbury (oblique) is not able to start the season on time.
"The entire goal is just to be ready for whatever," Young said. "Be prepared for whatever situation is going to get thrown my way."
Jamal Collier is a reporter for MLB.com. Follow him on Twitter at @jamalcollier. This story was not subject to the approval of Major League Baseball or its clubs.