Moss pleasantly surprised by pace of recovery
Slugger praises Tribe's staff in guiding him through return from hip surgery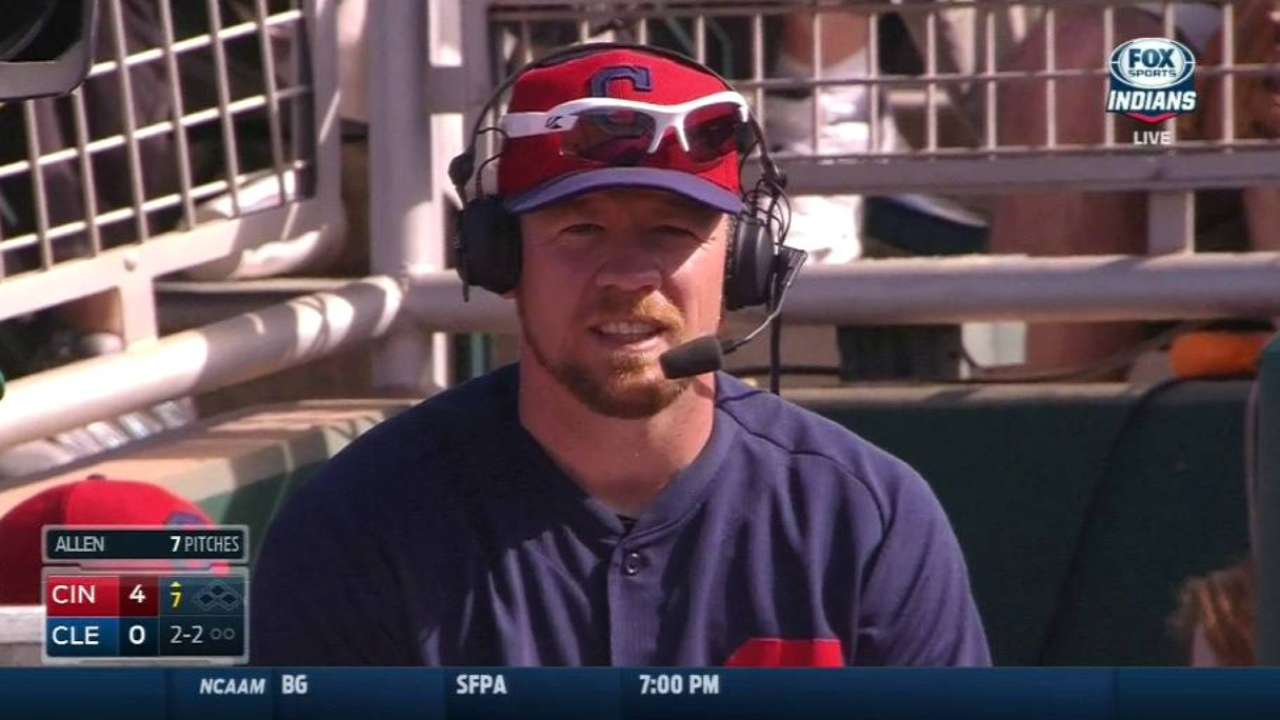 GOODYEAR, Ariz. -- In the early stages of his recovery from October surgery on his right hip, Brandon Moss felt good about his chances of feeling strong by Opening Day. With the season opener only two weeks away, the Indians outfielder's optimism has become reality.
He just did not expect to feel this good at this point in the spring.
"I was cautiously optimistic," Moss said on Monday morning. "To be honest, I was very surprised at how fast it started going. I didn't have any setbacks. It shocked me."
The Indians traded for Moss, 31, in December -- Cleveland sent infield prospect Joe Wendle to the A's -- with the hope that the slugger would be fine for Opening Day. Moss actually made his Cactus League debut slightly ahead of schedule and has been playing on an every-other-day basis to build up his tolerance.
The Indians have been thrilled with his progress.
"I would say [we're] beyond pleased," Indians manager Terry Francona said. "I don't think there was any reasonable right to think he could be where he is right now. I think the biggest thing, the most exciting thing, is he looks so healthy. I think he feels healthy. He's taking those big swings and he's running good and he's stopping quickly.
"And he's the one asking to play the outfield. We keep saying, 'Do you want to DH?' [He says,] 'No.' It's pretty obvious how hard he's worked, and I think it's really going to pay off for us."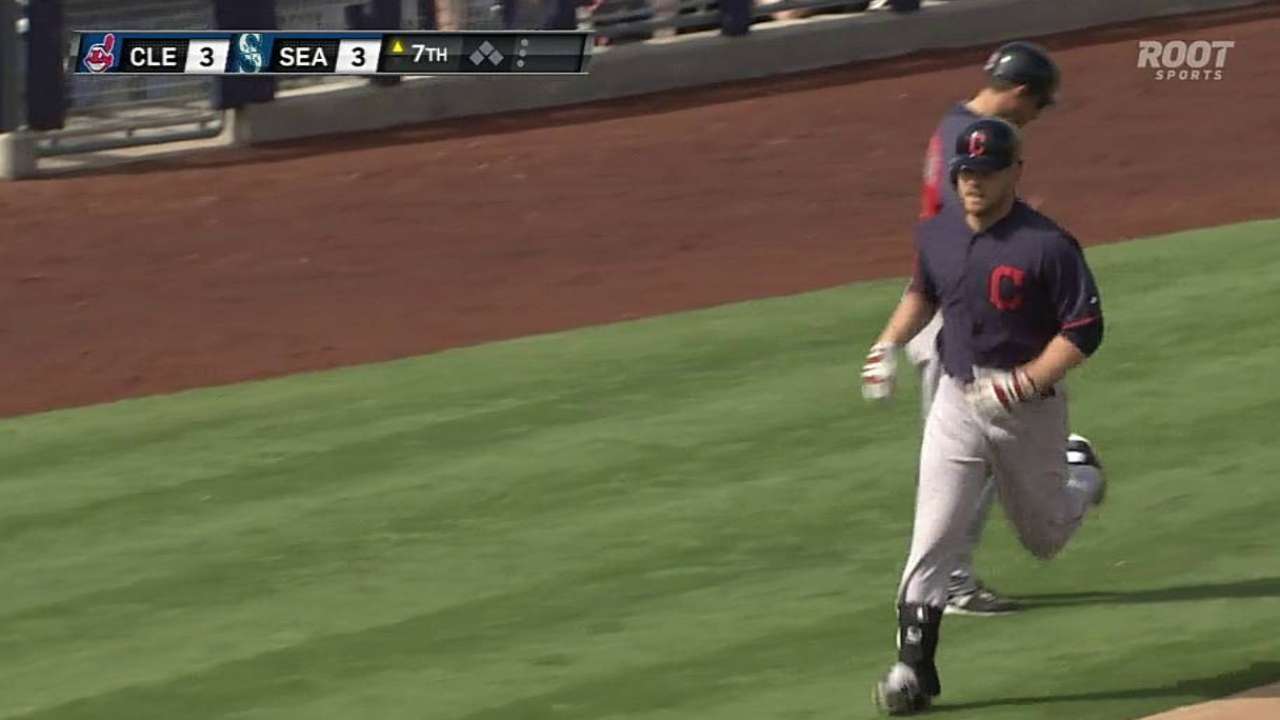 Moss, who projects to bat fifth in the Tribe's lineup, said he is looking forward to gaining clearance from the medical staff to begin playing in consecutive games. He has appreciated the level of communication from Cleveland's staff and how the Indians have handled his comeback this spring.
"It's been great," Moss said. "They've done a great job. They've balanced that thing of letting me progress and letting me get timing and letting me play in the games and do things I need to do, and then giving my body that day to recover and see how it reacted to it."
That approach has made this feel like a regular Spring Training for Moss.
"Swinging and running and everything else, it feels pretty normal," he said. "I feel like it's a normal spring. It's just getting used to the workload now."
Jordan Bastian is a reporter for MLB.com. Read his blog, Major League Bastian, and follow him on Twitter @MLBastian. This story was not subject to the approval of Major League Baseball or its clubs.