Kemp excited about spring, new teammates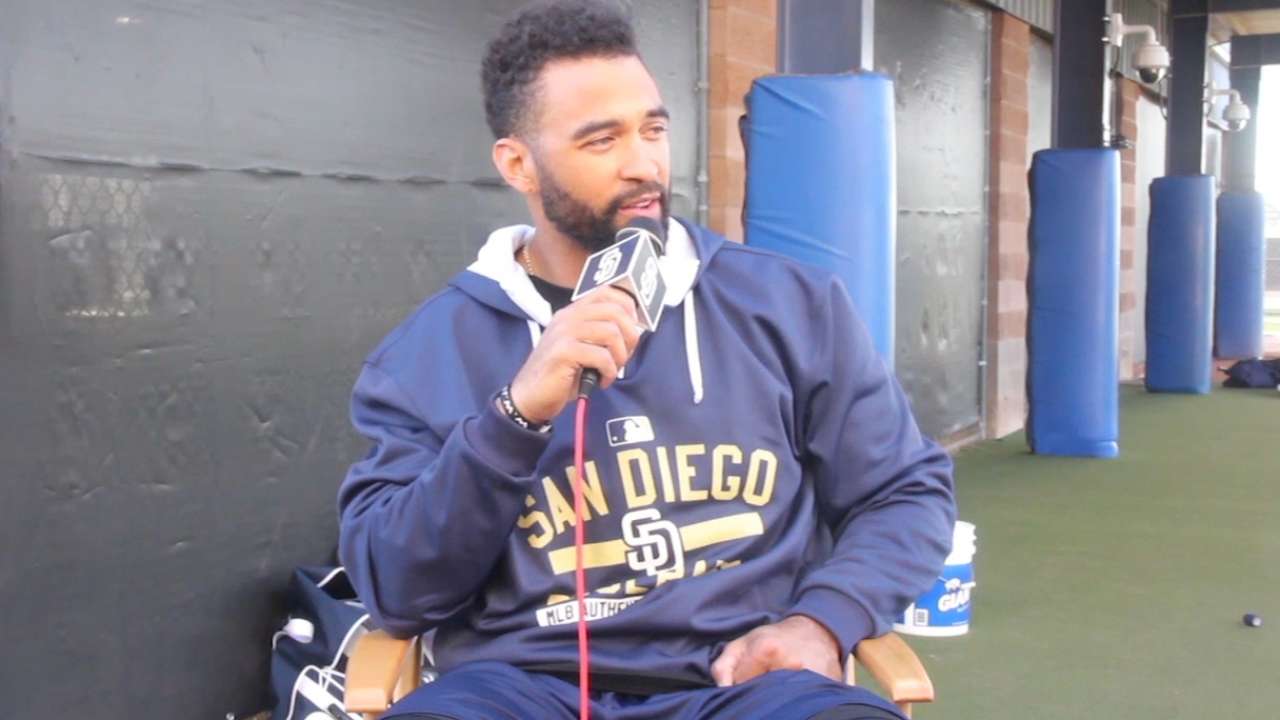 How excited is new Padres outfielder Matt Kemp to be in Peoria for Spring Training?
All you need to know is that he showed up before pitchers and catchers were due to report. Kemp sat down with Jesse Agler on Padres Social Hour and talked about the vibe among players early on.
"The chemistry in the clubhouse has been great so far; everybody's loose and having fun."
Kemp also gave credit to manager Buddy Black, saying that the Padres skipper has helped him get to know more about his teammates than he ever thought possible.
As for when things start to get a bit more serious here in Arizona, Kemp said, "The last two weeks of spring training I like to be locked in and ready to go."
Check out the full interview to hear what Kemp had to say about the right-handed power bats in the lineup, the importance of Spring Training and more.
And for more great Padres Social Hour video, go to padres.com/socialhour.