Mattingly: Dodgers looking at options for Ryu's replacement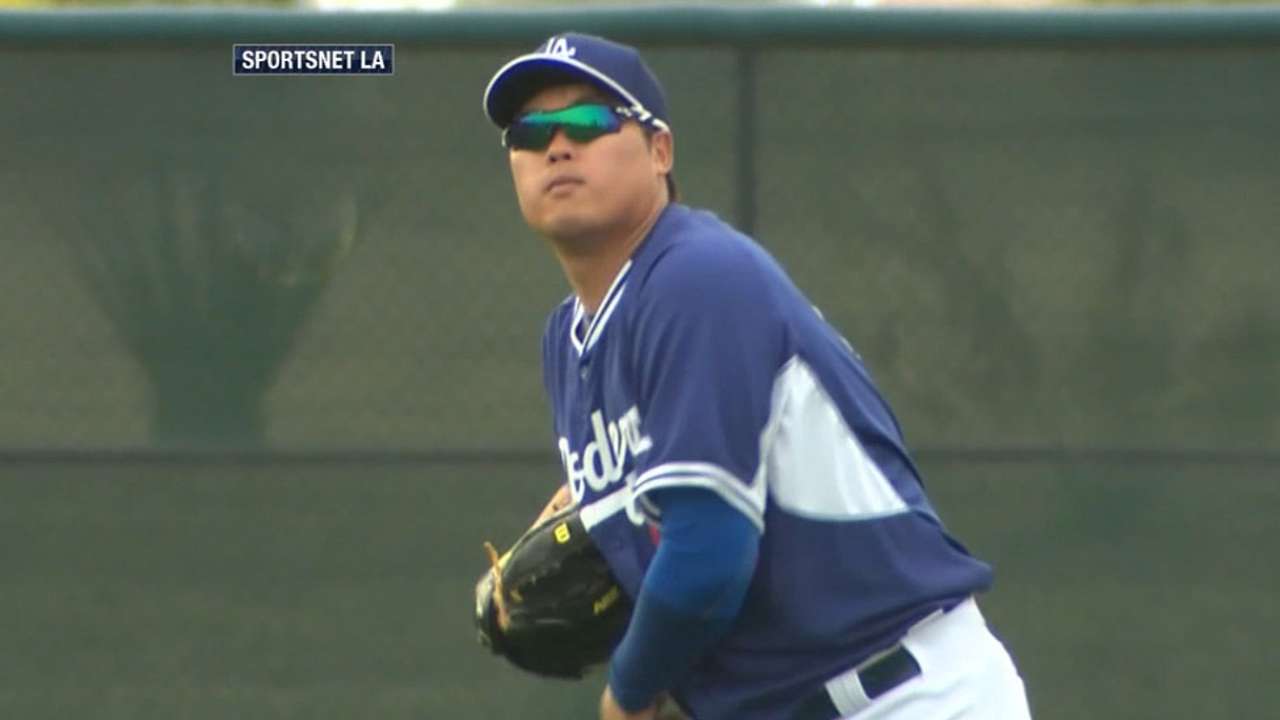 GLENDALE, Ariz. -- While waiting for a medical update on Hyun-Jin Ryu and seemingly prepared for bad news, manager Don Mattingly on Monday morning spoke vaguely about how to replace Ryu short-term.
Based on new management's bold and expensive offseason deals, a long-term injury to Ryu likely will be met with a bold and expensive acquisition from outside the organization.
But until then, Mattingly said the Dodgers will need a fifth starter on April 13 or 14, then again on April 23 or 24. The most likely internal candidates are starting pitchers they've already optioned to the Minor Leagues -- Joe Wieland, Carlos Frias, Mike Bolsinger and Zach Lee.
"There are a lot of different things we're looking at," Mattingly said.
Among those things is whether to use a long reliever, like David Huff or Chad Gaudin, who could help out in the bullpen until needed to start; or call back Wieland, Frias, Bolsinger or Lee to start until Ryu returns. Those hurlers will continue to stretch out their pitch counts in Minor League games.
There also will be the usual transactional machinations, as any player on the 40-man roster optioned to the Minor Leagues must remain there at least 10 days, unless he replaces an injured player. Any non-roster player added to the 25-man roster must also be placed on the 40-man roster, with an accompanying move to clear space.
Ken Gurnick is a reporter for MLB.com. This story was not subject to the approval of Major League Baseball or its clubs.