Back on schedule, Fiers 'feels good'
Righty throws 3 1/3 innings after missing last start with shoulder weakness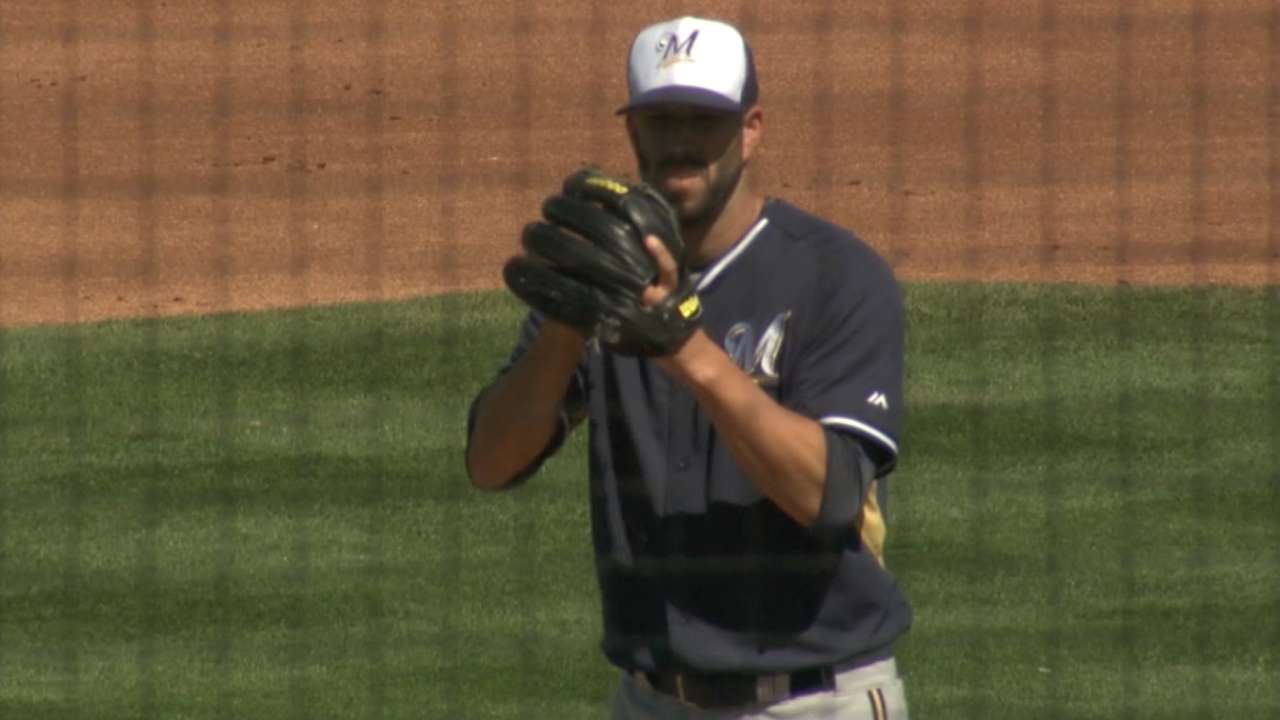 SCOTTSDALE, Ariz. -- Mike Fiers was back on the mound Sunday and everything went well as he threw 46 pitches in a Minor League game.
Fiers, who missed his last start with shoulder weakness, threw 3 1/3 innings, allowing one hit and striking out five.
"Everything feels good," Fiers said. "I'm happy with where I am right now. Looking forward to my next start."
Fiers' next outing is scheduled Thursday -- on three days' rest -- as the Brewers look to line him up for either the fourth or fifth game of the season. However, it is still undetermined whether Fiers will pitch in the Major League game or a Minor League game.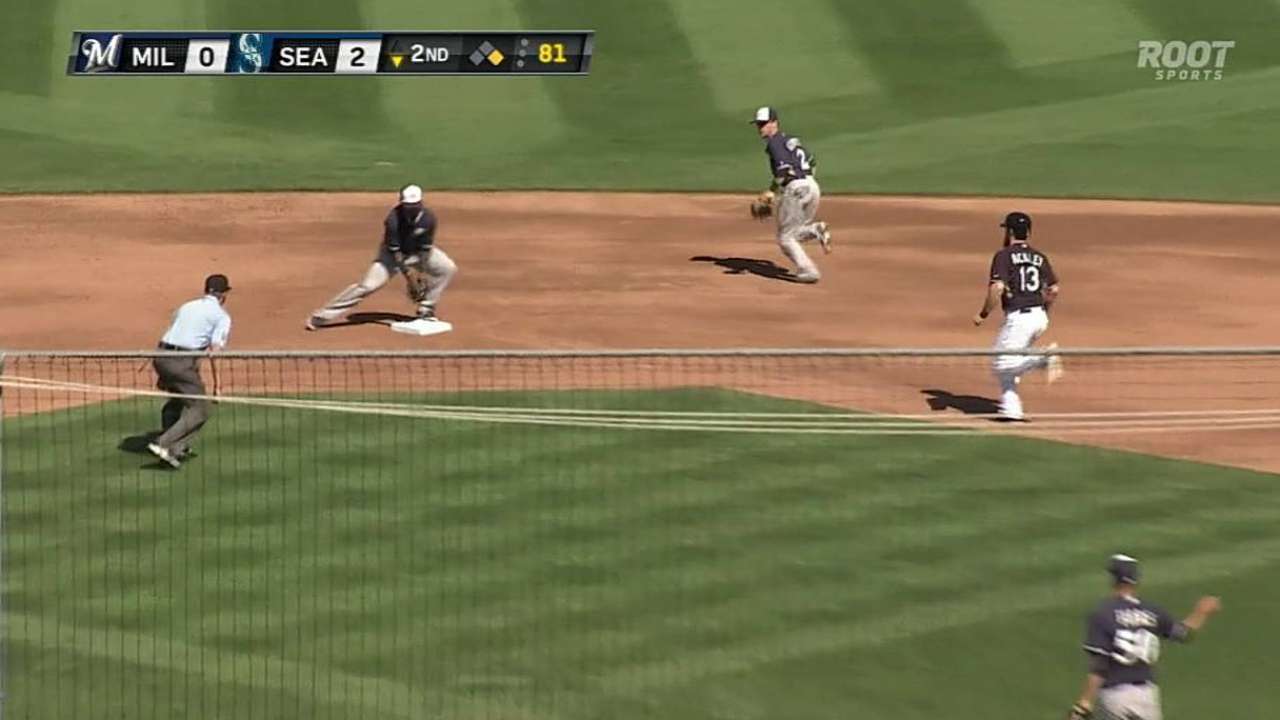 Regardless of where he pitches Thursday, Fiers is confident with his progress this spring and doesn't believe the minor setback will impact his ability to make his first start of the season.
"Didn't want to push it too fast, nothing wrong with taking it easy," Fiers said. "We still have about two weeks left in the spring until the season. Got a couple starts left and then roll into the season."
Brewers manager Ron Roenicke was always optimistic about Fiers staying on track, and after Sunday's outing that confidence was reassured.
"I was confident, but I thought that was really good yesterday," Roenicke said.
William Boor is a reporter for MLB.com. Follow him on Twitter at @wboor. This story was not subject to the approval of Major League Baseball or its clubs.