Braun picking up pace, showing thumb's healthy
Brewers slugger heating up at plate as regular season nears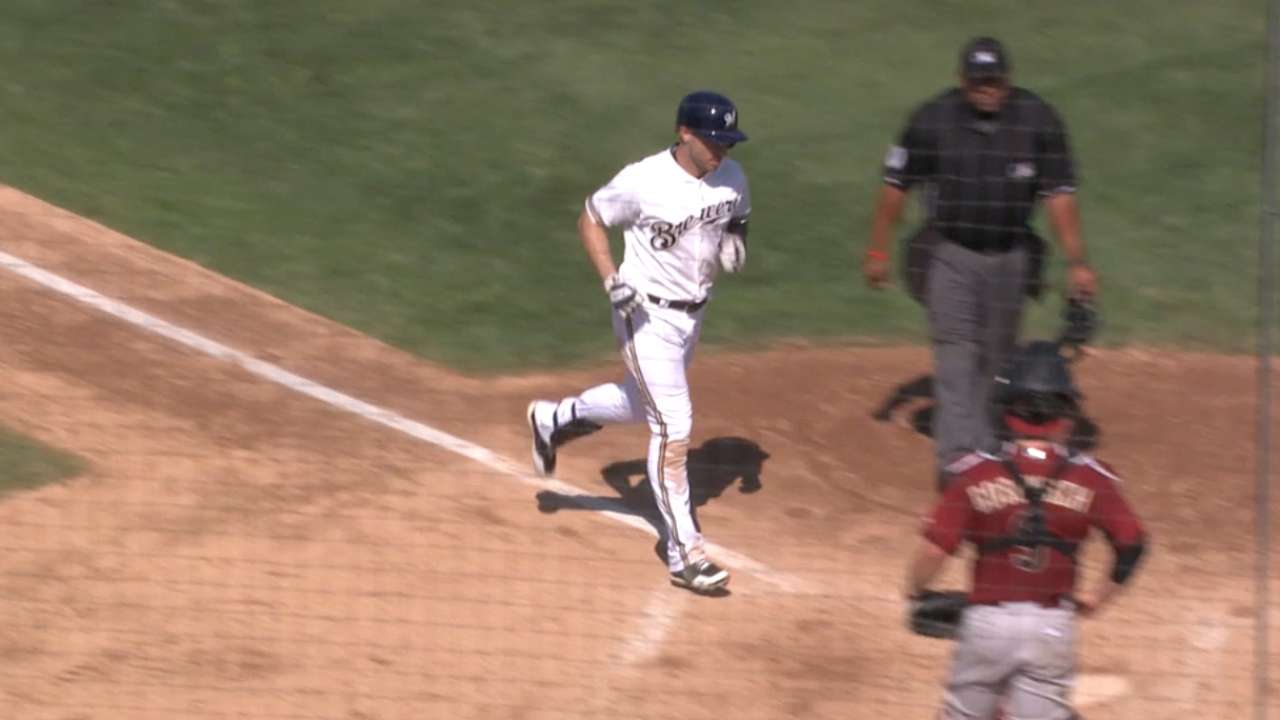 SCOTTSDALE, Ariz. -- After a slow start to the spring, Ryan Braun has started to pick up the pace.
Entering Monday, the left fielder had a hit in three straight games and homers in each of the past two games for the Brewers.
While Braun, a career .306 hitter across eight Major League seasons, was bound to start hitting, it is significant that he has been able to pull the ball lately.
Both home runs have been to hit left field, a good sign that his right thumb is healthy.
"It's showing that he's able to pull his hands inside and still attack the ball," Brewers manager Ron Roenicke said. "I think it's real good to see that."
Other notes from Monday:
• Right-handed pitcher David Goforth, the 20th-ranked prospect in the organization, has been optioned to Triple-A, the Brewers announced. Milwaukee now has 40 players -- 17 pitchers, four catchers, 11 infielders and eight outfielders -- left in Major League camp.
• Chris Perez was scheduled to pitch Sunday, but felt a bit dizzy so he sat out. Perez, however, felt better Monday morning and was slated to throw against the Rockies. "Feels good today," Roenicke said before Monday's game. "He looks good. You can see it in his face."
• The Brewers will auction off Opening Day tickets for the 103 "Uecker Seats" at Miller Park. The live online auction ends April 1 at midnight CT with all proceeds benefiting the Make-A-Wish Foundation. Fans can bid on the seats at brewers.com/UeckerSeats.
William Boor is a reporter for MLB.com. Follow him on Twitter at @wboor. This story was not subject to the approval of Major League Baseball or its clubs.