Health of star duo, state of bullpen key for Tigers
Detroit has several things to do to be ready for Opening Day on April 6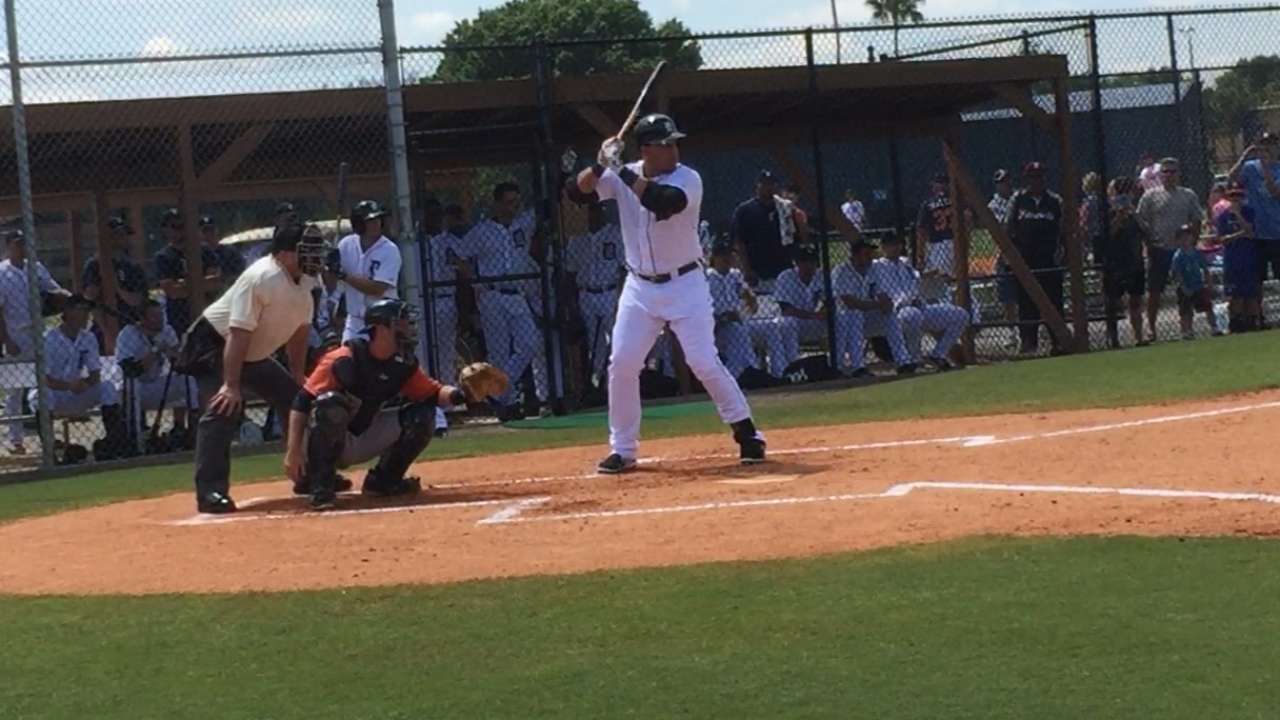 LAKELAND, Fla. -- The Tigers usually have an off-day in the next-to-last week of Spring Training for a purpose. It delineates the bulk of their spring schedule from the final days when the roster takes shape.
With about a week and a half left before the team heads north for Opening Day, team president/general manager Dave Dombrowski, manager Brad Ausmus and their staffs have some decisions to make. They aren't as heavy as their decisions last spring, when the Tigers had to replace a shortstop and a setup reliever on the fly. But they're still choices that will impact Detroit's chances of winning a fifth consecutive American League Central title.
Here are the top six things left on the Tigers' to-do list:
1. Get Victor Martinez and Miguel Cabrera ready for Opening Day
Both are now back on the field, having made their spring debuts Sunday. Now comes the build-up process, getting them enough at-bats to get their timing down at the plate while getting them moving enough to test their legs.
Cabrera said Sunday he expects himself and Martinez to be ready, barring an injury setback. Ausmus isn't going that far, but he has improved his expectations to better than 50-50. As long as they're healthy, expect Cabrera and Martinez to be in the lineup April 6 against the Twins.
2. Sort out the bullpen
It's not simply about closer Joe Nathan, whose Grapefruit League damage consists of one horrific outing and one mediocre one among eight appearances. Unless Nathan finishes with a disappointing flourish or an injury, he's expected to start the season as the closer, with Joakim Soria at the ready.
Soria is rounding into form, but Ausmus remains cautious on Bruce Rondon in his return from Tommy John surgery. Tom Gorzelanny and Joba Chamberlain, Detroit's two major signings, have both struggled. The Tigers' move to stretch out Gorzelanny for multi-inning work creates a potential spot for Ian Krol as a primary lefty, but Kyle Ryan continues to impress.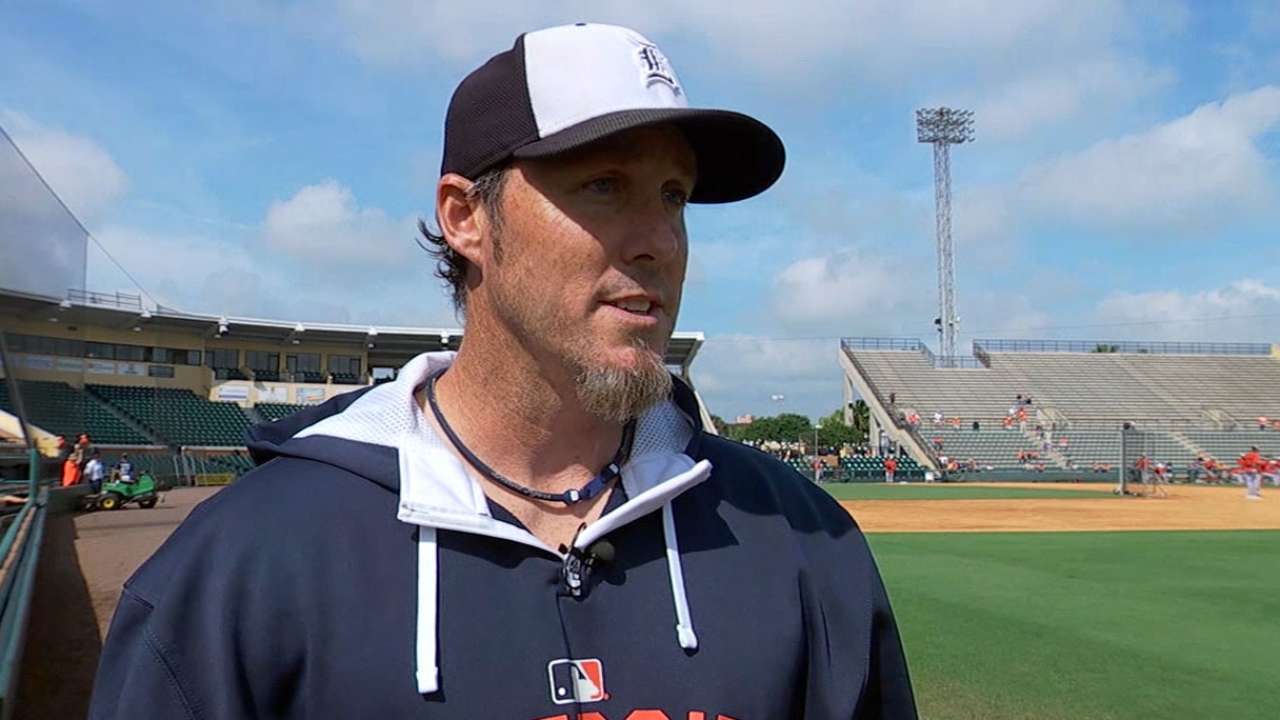 3. Determine who bats in front of Cabrera
Cabrera's first game included Alex Avila hitting in front of him in the two-hole, indicating Ausmus' offseason idea remains a possibility. Others who have batted second this spring include Jose Iglesias, who has made contact but is just 2-for-27, and Ian Kinsler, who appears pegged for the leadoff spot. Anthony Gose could be a possibility, but he has cooled off from his hot start.
4. Figure out what they want out of their bench
Does Ausmus want versatility, protection or impact? Iglesias' comeback from stress fractures in both legs clearly weighs on the manager's mind, but Yoenis Cespedes has had his share of minor injuries as well. The latter could factor into Tyler Collins' chances as a fifth outfielder. Hernan Perez has outhit Andrew Romine in the utility battle, but Romine has looked like the better baserunner.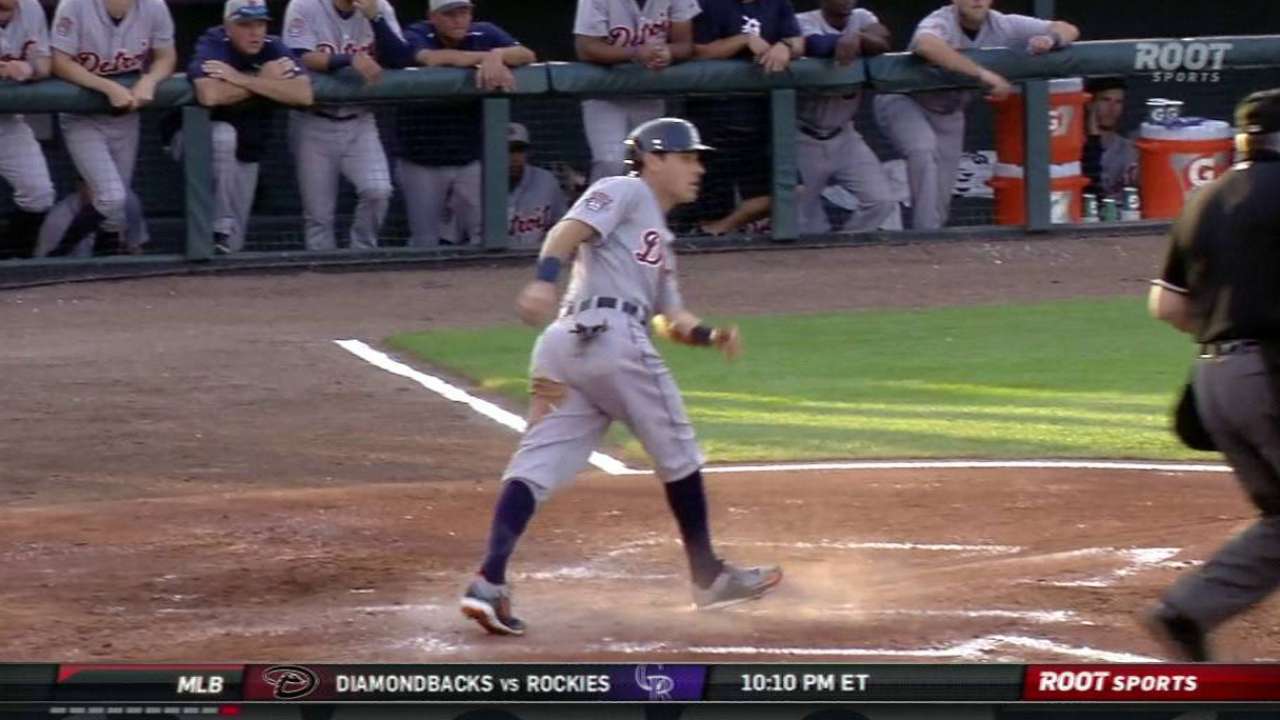 5. Pick a backup catcher
James McCann looks ready for a Major League role. The main question might be whether the Tigers can get him enough playing time to allow him to develop. Ausmus, who has made it clear Avila will get the bulk of the starts if healthy, will have to map out a plan, but it seems like he can make it work.
6. Will the Tigers offer an extension to David Price?
This is around the time last spring when the Tigers took their best shot -- and in hindsight, their last shot -- at signing Max Scherzer long term. The expectation all spring has been that Detroit will try to do the same with Price, though Price said Saturday that there have been no talks to report from his end. He's open to listening, and he has looked very much at home in the Tigers' clubhouse this spring. That doesn't mean Price will say yes, but there's a better feeling about Detroit's chances.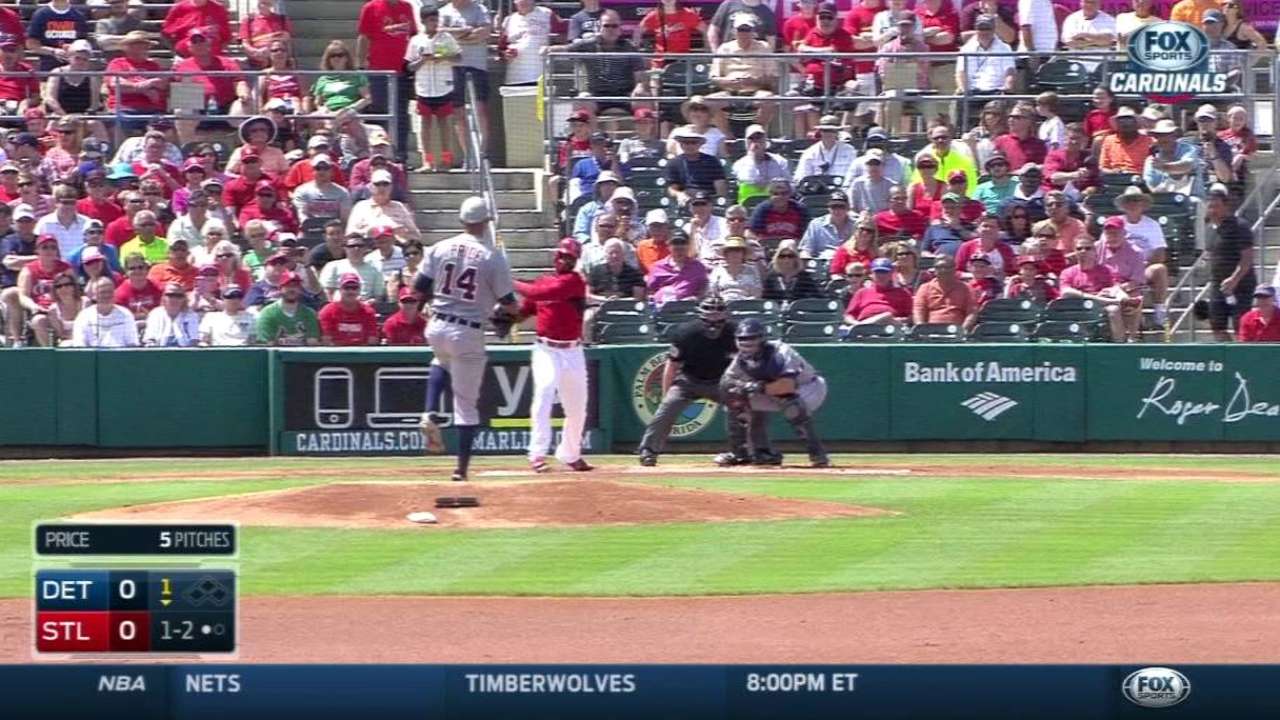 Jason Beck is a reporter for MLB.com. Read Beck's Blog and follow him on Twitter @beckjason. This story was not subject to the approval of Major League Baseball or its clubs.