Flores ditches walking boot, says he'll be set for opener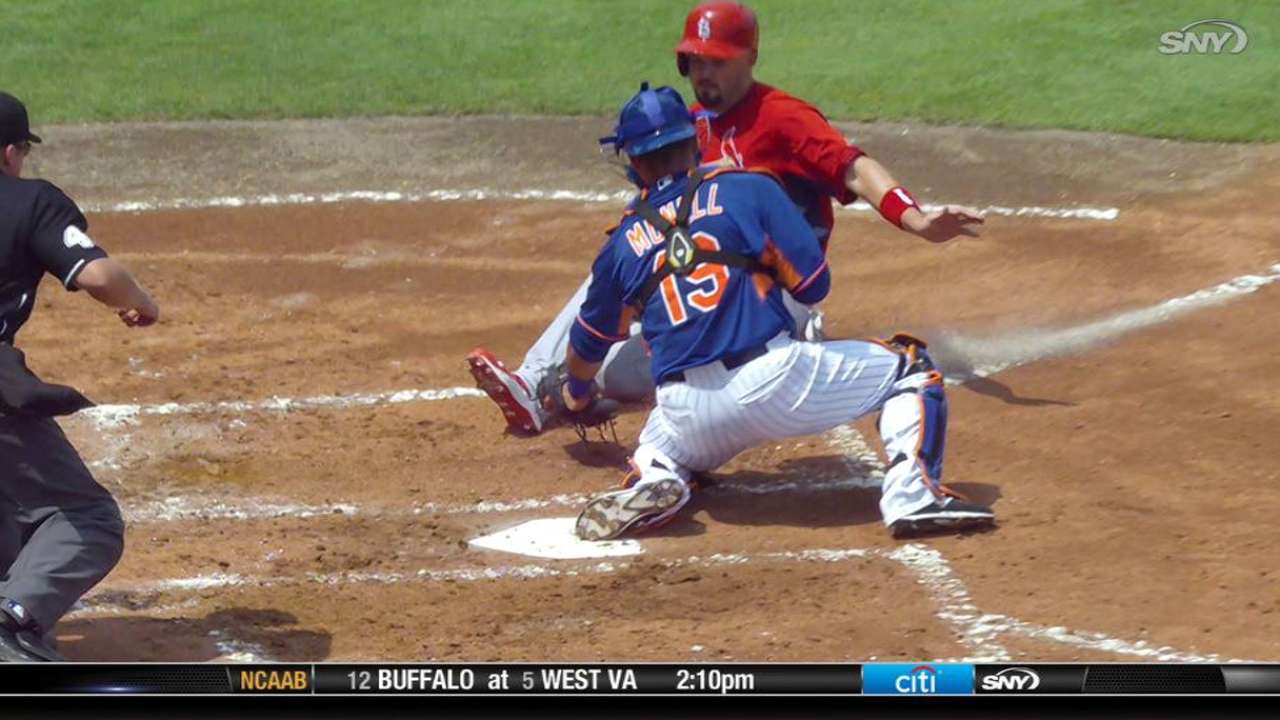 JUPITER, Fla. -- Shedding his walking boot on Monday morning, Mets shortstop Wilmer Flores expressed confidence that he will be ready for Opening Day despite fouling a ball off his left foot Sunday. X-rays taken later that day revealed only a bruise; by Monday, Flores had graduated from a walking boot to a simple wrap around the foot.
"It was bad yesterday -- I couldn't even walk on it," Flores said. "It's a little bit swollen. I'm having a problem walking right now. I'm just going to go day by day and we'll see how it goes."
Though Flores said he never believed he had broken a bone in his foot, he acknowledged that the bruise is severe. Even assuming Flores is ready for Opening Day, he could still miss significant Grapefruit League at-bats between now and then.
For now, the Mets are proceeding day to day with Flores, hoping he can return to game action in advance of April.
Ruben Tejada, who is slated to back up Flores this season, started at shortstop Monday against the Marlins. Middle infielders Matt Reynolds and Daniel Muno are also still in camp. If starting second baseman Daniel Murphy misses Opening Day with a strained right hamstring -- a more realistic possibility than Flores at this point -- one of those two could make the team.
Anthony DiComo is a reporter for MLB.com. Follow him on Twitter @AnthonyDicomo. This story was not subject to the approval of Major League Baseball or its clubs.