Pinto progresses with concussion symptoms; Twins cautious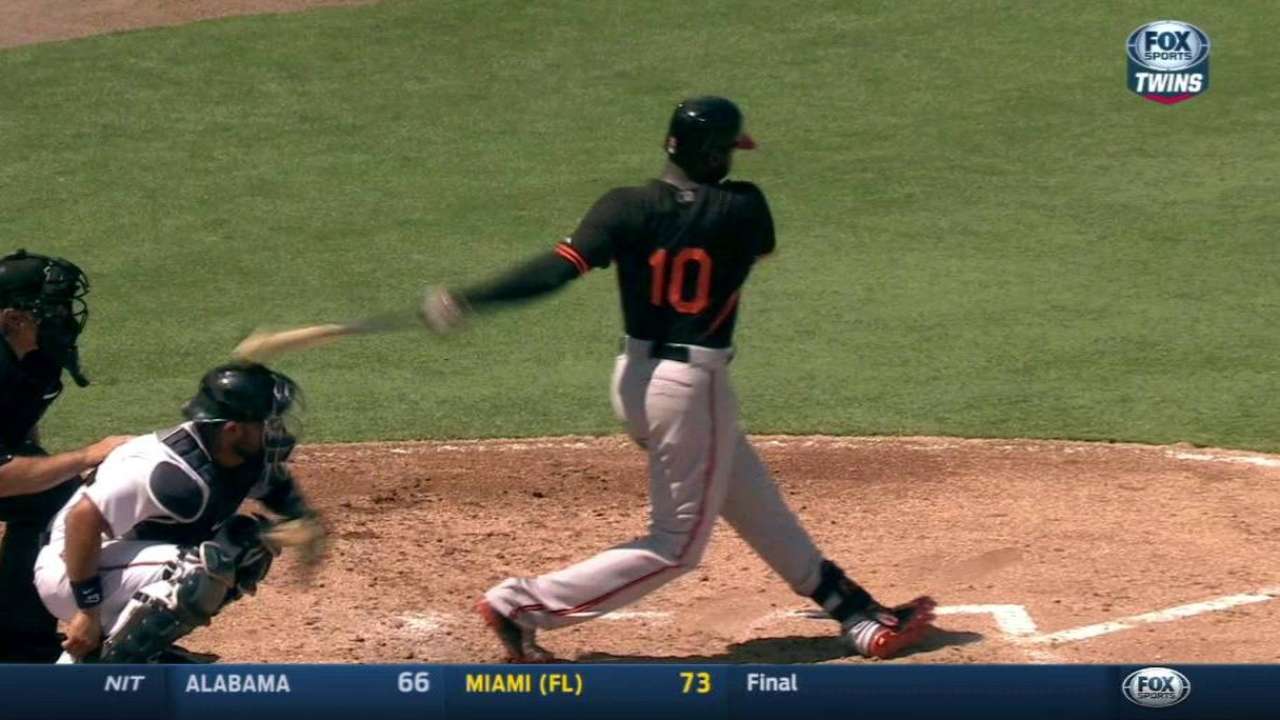 CLEARWATER, Fla. -- Twins catcher Josmil Pinto remains sidelined with what general manager Terry Ryan described as mild concussion symptoms, but he is doing better than expected.
Pinto, who suffered the injury when he was hit on the head three times by Adam Jones' follow-through while catching against the Orioles on Saturday, underwent a CT scan that was negative, but the Twins are still being cautious.
"The reports are that he was better than people had hoped," Twins manager Paul Molitor said. "They held him out of activities yesterday, and he'll be held out today from what I was told before we left. … If he ends up having less time away from baseball activity than we originally expected, it would be a good thing, but I'm not going to count on that yet."
Ryan said Pinto felt good enough to be at Twins camp on Monday, but that the Twins are still waiting to see when he feels good enough to return to baseball activities. Pinto's symptoms are mostly limited to headaches, as he isn't suffering from sensitivity to light or any other concussion-related issues.
"He's doing pretty good today but is still experiencing some mild concussion symptoms," Ryan said. "But he's doing better."
Ryan also said that if Pinto returns by later this week, he'll have time to be ready for the start of the season. Pinto is considered the frontrunner to be the backup catcher to Kurt Suzuki.
"I don't think it'll affect it in a negative way," Ryan said. "If it's three or four days, he'll be OK."
Rhett Bollinger is a reporter for MLB.com. Read his blog, Bollinger Beat, and follow him on Twitter @RhettBollinger. This story was not subject to the approval of Major League Baseball or its clubs.