MLB.com Columnist
Bernie Pleskoff
Binford has necessary tools to become a force
Once Royals prospect refines his pitches, he'll be asset on the mound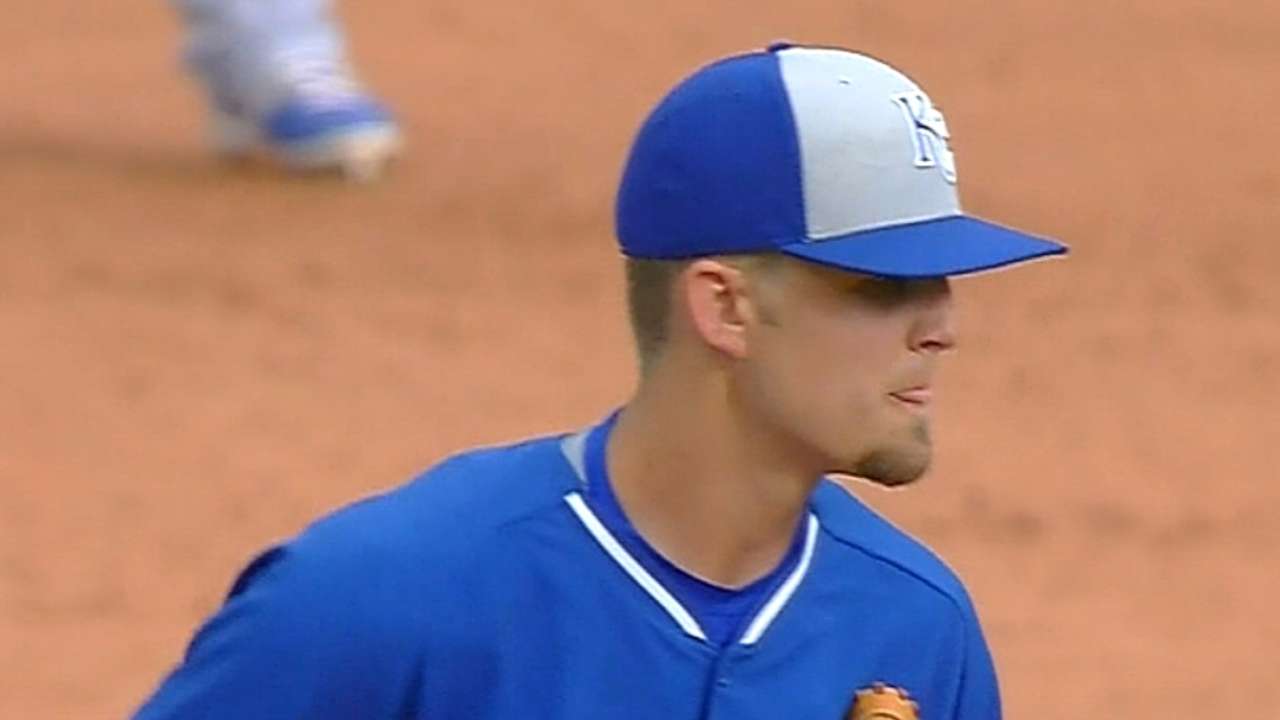 My first look at Royals right-hander Christian Binford was in the 2014 Futures Game in Minneapolis. Binford threw eight pitches for the U.S. team, striking out one in one inning. It was impressive.
The 6-foot-6, 220-pounder posted another strong outing when I saw him earlier this month in a Spring Training game. Binford was a non-roster invitee at the Royals' Major League camp, and his command and control were superb once again, though he has since been reassigned to the Minor League camp.
Kansas City selected Binford in the 30th round of the 2011 First-Year Player Draft. He was coming off a senior season at Mercersburg Academy in Pennsylvania in which he struck out 78 batters while walking only seven in 55 innings. Binford finished with an 8-2 record and a 0.64 ERA while yielding only 21 hits and five earned runs. His senior year was noteworthy because he missed the previous season following Tommy John surgery as a sophomore.
Many scouts thought Binford would pitch at University of Virginia following high school. Instead, he signed with the Royals and began his career at Burlington in the Rookie-level Appalachian League.
Whenever I evaluate pitching prospects, I analyze several components. The single most important factor in my evaluation is the ability to throw strike one consistently. Command and control are crucial. And Binford throws strikes -- not just strike one, either. He is around the plate, gets great movement and sink on his pitches and he induces swings and misses as well as lots of ground balls. Binford is masterful at using the corners of the plate to his advantage. With pinpoint control and accuracy, he requires the hitter to have excellent plate coverage and quick pitch recognition to handle his offerings. Of course, if Binford gets too much of the plate, good hitters will make solid contact. But he rarely gets too much of the plate.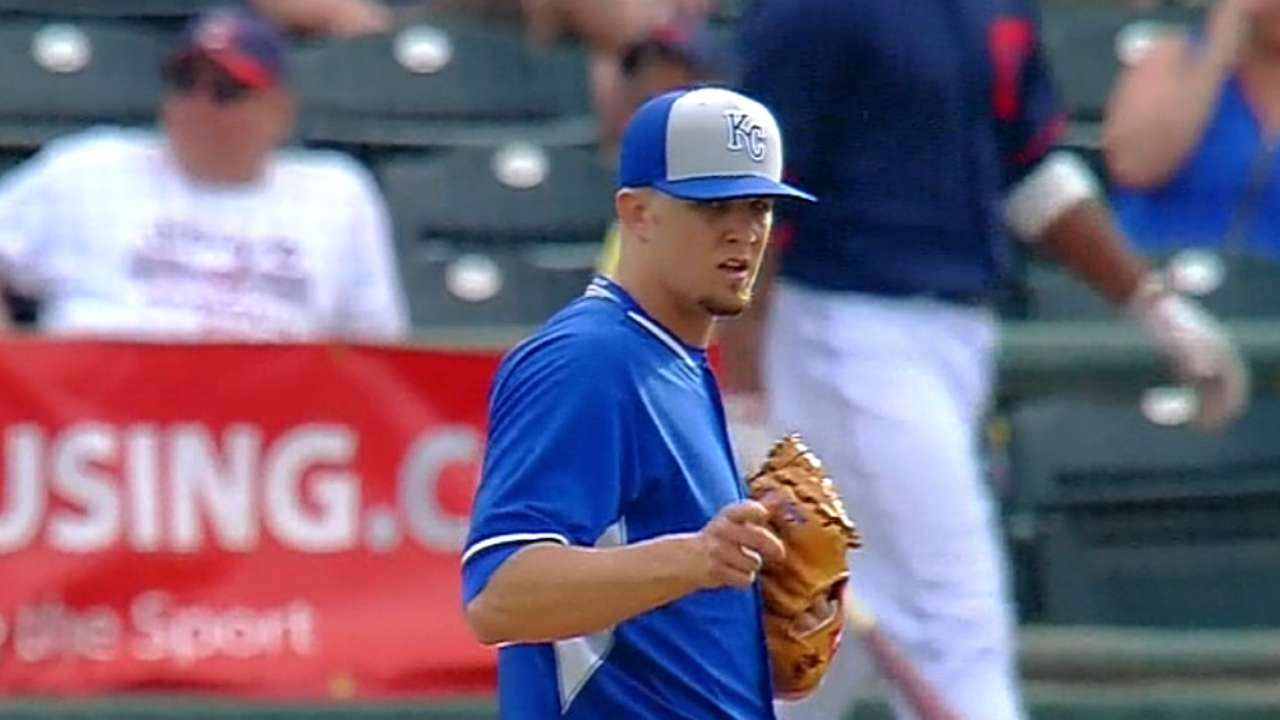 Binford uses his height to his advantage, pitching downhill and keeping the ball down in the zone. There is a bit of exertion and effort in his delivery, but every pitch moves. Often the hitter is late swinging as the ball has moved out of the hitting zone.
Binford doesn't have overpowering stuff. His fastball sits at 89-92 mph. His slider is in the mid 70s. But it is Binford's changeup that really alters the eye level and the balance of hitters. He can use that terrific changeup to get batters to chase or pound the ball into the ground. If Binford improves his slider a bit, he will be even more effective. But for now, his three pitches could translate well to a role as a starter.
The 22-year-old has completed parts of three Minor League seasons in Kansas City's system. Binford made it all the way to Triple-A last year, pitching 10 innings for Omaha. Prior to that, he threw 82 2/3 innings in 14 starts for Class A Advanced Wilmington and another 48 innings in eight starts at Double-A Northwest Arkansas. Binford finished last year with a composite 2.88 ERA in 22 starts; right-handed hitters hit .268 against him, with lefties scuffling a bit at .218. After this campaign, he was named the Royals' Minor League Pitcher of the Year.
In Binford's career to date, he has yielded only 1.5 walks per nine innings as opposed to 8.6 strikeouts per nine. His composite WHIP after 315 2/3 career innings pitched is only 1.11.
Ranked No. 11 on Kansas City's Top 30 Prospect list, there is time for Binford to continue his development and further refine all three pitches. He has the stuff and the makeup to continue as a starting pitcher, but with his demeanor and ability to throw strikes, he could certainly be used at any point in a game, from start to finish.
Bernie Pleskoff has served as a professional scout for the Houston Astros and Seattle Mariners. Follow @BerniePleskoff on Twitter. This story was not subject to the approval of Major League Baseball or its clubs.