Schlehuber among 3 reassigned to Minors camp
Right-hander Marimon, left-hander Veal also sent down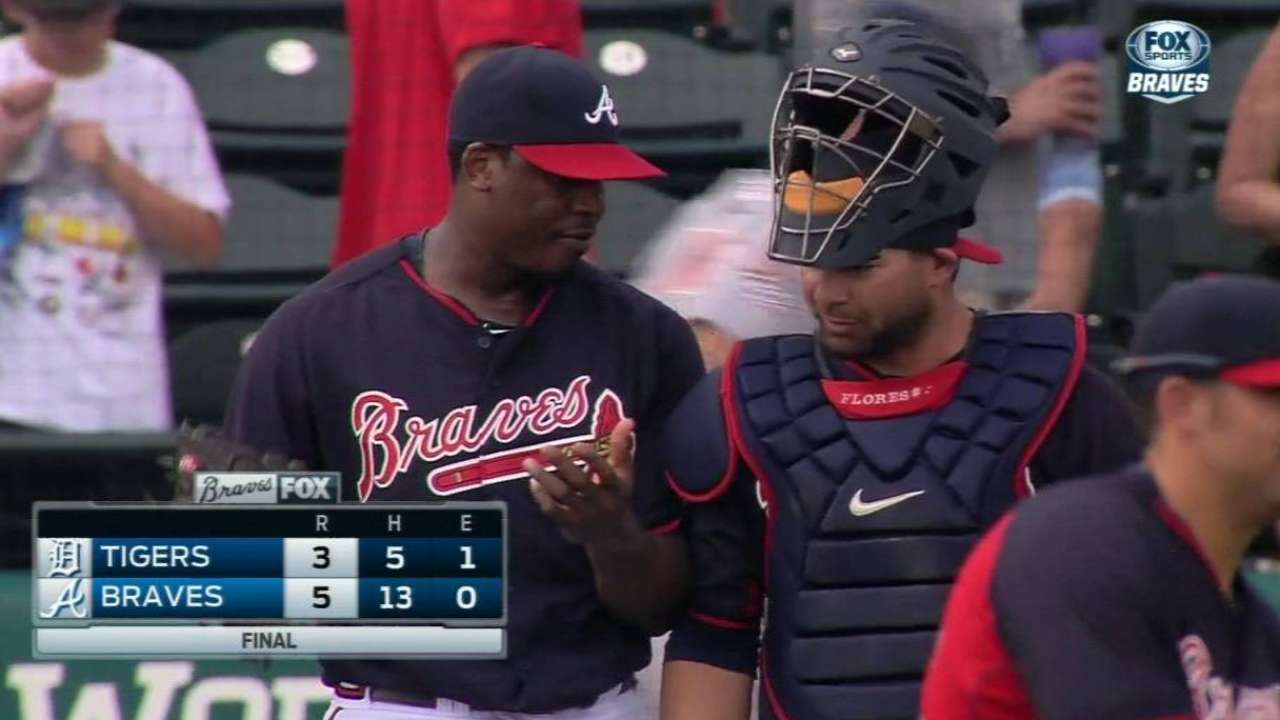 KISSIMMEE, Fla. -- After spending the past few years as just one of the many extra catchers brought to Spring Training, Braeden Schlehuber spent the past month providing an indication that he stands as the most talented of the Major League-ready catchers in Atlanta's Minor League system.
Unfortunately, Schlehuber's time in Major League camp came to a close on Monday morning, when the Braves reassigned him, right-handed pitcher Sugar Ray Marimon and left-handed reliever Donnie Veal to Minor League camp.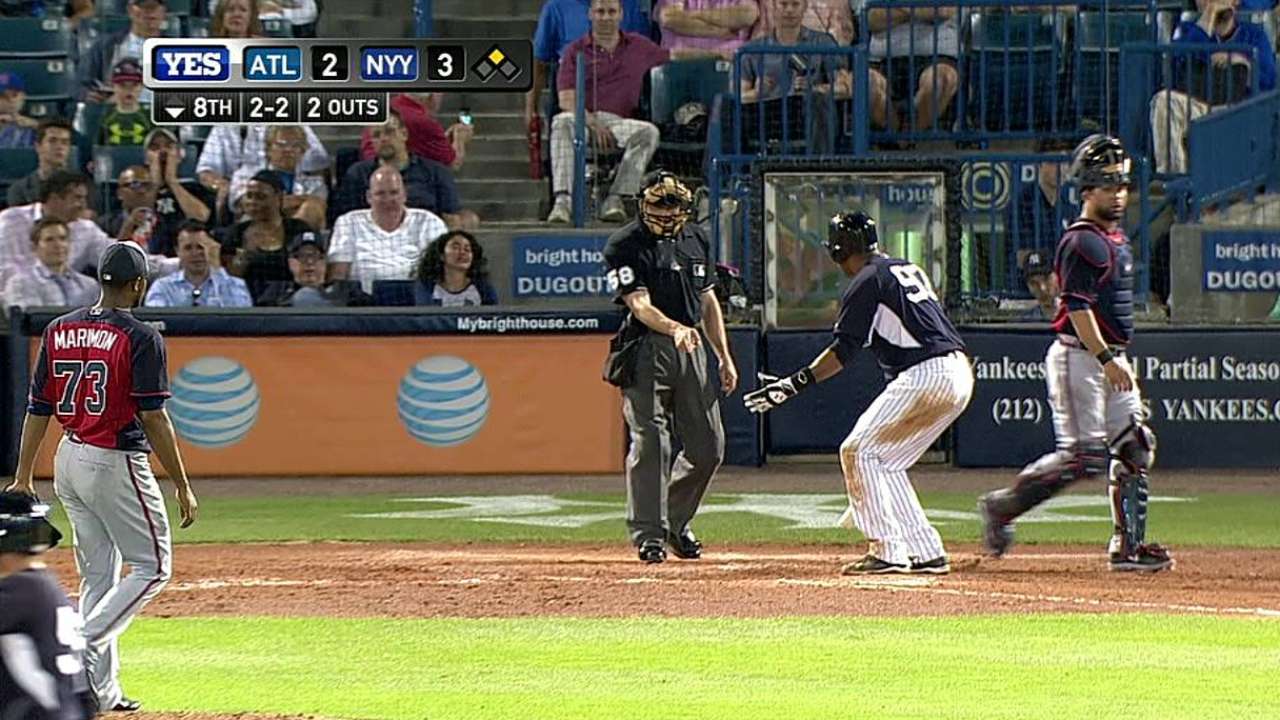 Though Schlehuber has never been touted as a potential everyday player at the Major League level, some members of the Braves' organization believe he has developed to the point where he could serve as a valuable backup. The 26-year-old backstop recorded just one hit in 15 Grapefruit League at-bats, but his value has long come from his strong arm and leadership skills behind the plate.
"Last year was probably his best year, he led all catchers in our organization in throwing people out," Braves Minor League catching coordinator Joe Breeden said. "His makeup is off the charts and he's a grinder. The more and more you see him, the more you appreciate what he can do."
Schlehuber, who was selected in the fourth round of the 2008 First-Year Player Draft, will likely begin this season with Triple-A Gwinnett. While playing for Double-A Mississippi last year, he batted .230 and threw out 49 percent (29-of-59) of the opponents who attempted to steal a base against him.
Marimon surrendered just one earned run in the seven innings during this year's Grapefruit League season. Veal allowed three earned runs and issued five walks in 6 2/3 innings over the past few weeks.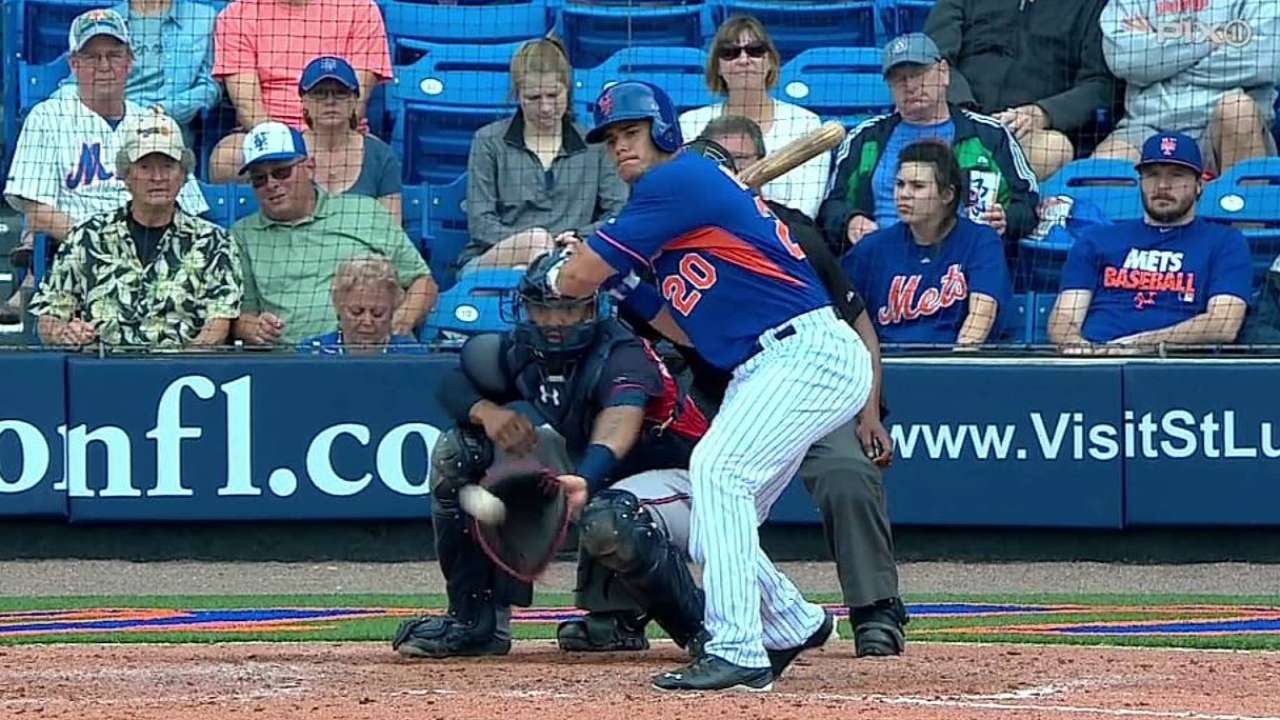 The Braves now have 44 active players in their big league camp.
Mark Bowman is a reporter for MLB.com. This story was not subject to the approval of Major League Baseball or its clubs.