Sandberg, Molitor make history in head-to-head matchup
Hall of Fame players managing against each other believed to be MLB first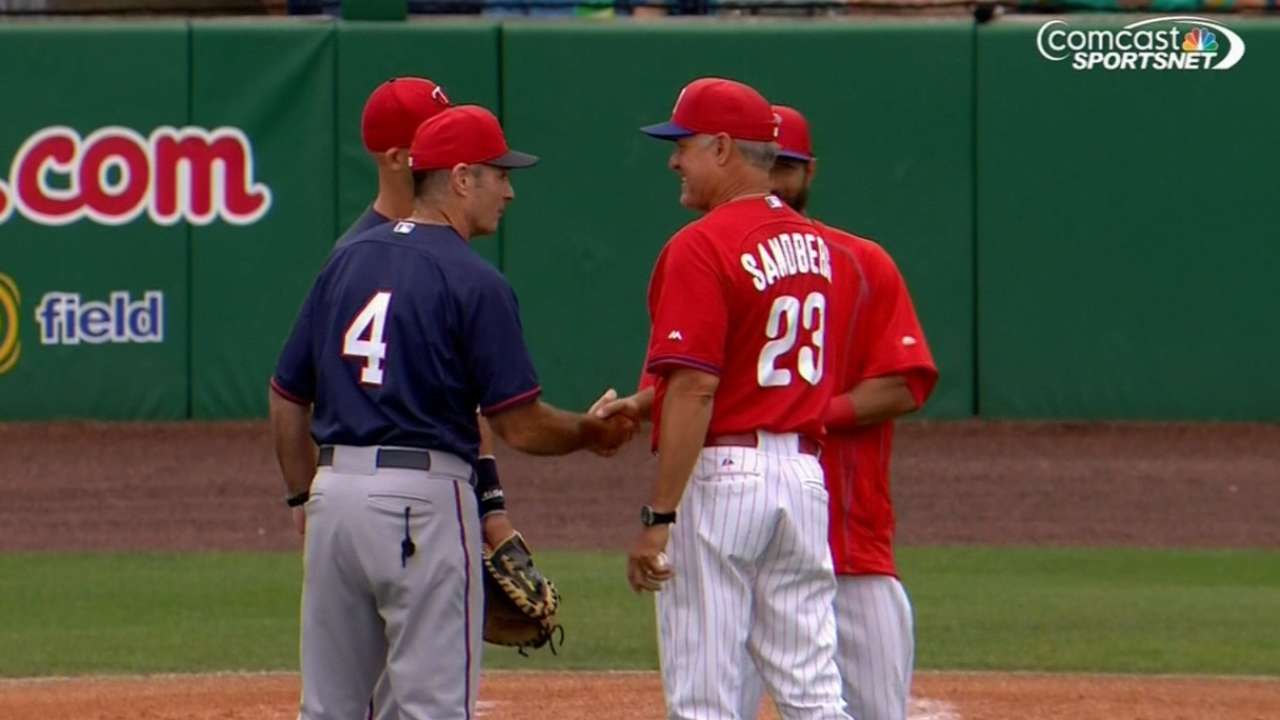 CLEARWATER, Fla. -- Maybe one day it will happen in the regular season, when the results truly matter.
But Monday's Grapefruit League game between the Phillies and Twins at Bright House Field was believed to be a first in Major League Baseball history. It was the first time two current Hall of Fame players managed against each other. Twins manager Paul Molitor was inducted into the Hall of Fame in 2004. Phillies manager Ryne Sandberg was inducted in '05.
Video: Molitor's Hall of Fame Induction
"I'm glad to see it," Sandberg said.
"The fact that it's never happened before is kind of an interesting little piece of trivia, but for me, it's more about managing against a friend," Molitor said.
There have been numerous Hall of Fame players to manage in the big leagues, but one would think more would have made the jump from player to manager. They certainly have the knowledge of the game. They certainly have the pedigree.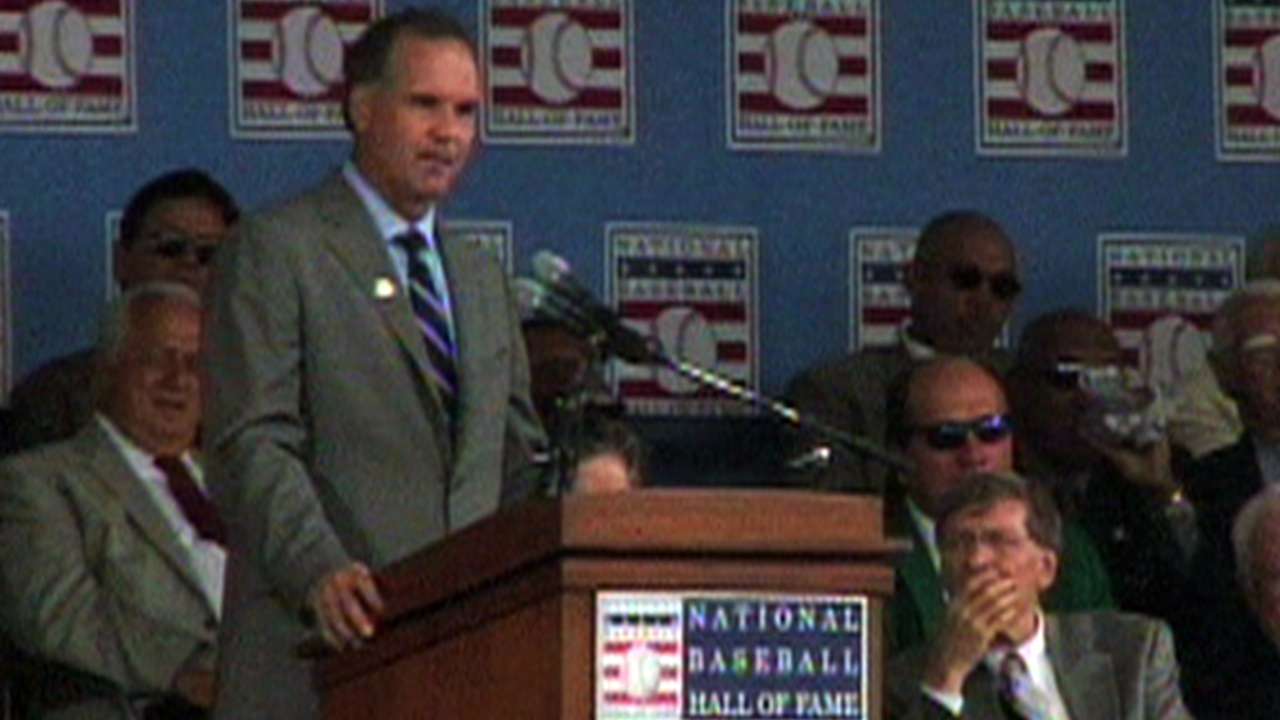 But some just do not want to take the path it sometimes takes to get there. Both Molitor and Sandberg spent time in the Minor Leagues before they got their shot.
"Show baseball that you're interested in it," Sandberg said. "I think in the past, there have been some Hall of Famers that wanted to manage or coach at the Major League level but not go through the channels to earn that right. So, for me, I had to go for experience for myself, but also, I think, to earn the right."
"One of the theories I hear often is players that played at a high standard don't have the patience to deal with people that can't meet those standards," Molitor said. "But I don't see that at all. It's kind of how you're wired, what your passion is, and that's putting your time in when you get the opportunity."
Todd Zolecki is a reporter for MLB.com. This story was not subject to the approval of Major League Baseball or its clubs.