MLB.com Columnist
Megan Zahneis
Kluber leading young staff as he aims to build on 2014
Righty, set for Tribe's Opening Day start, doesn't pay attention to expectations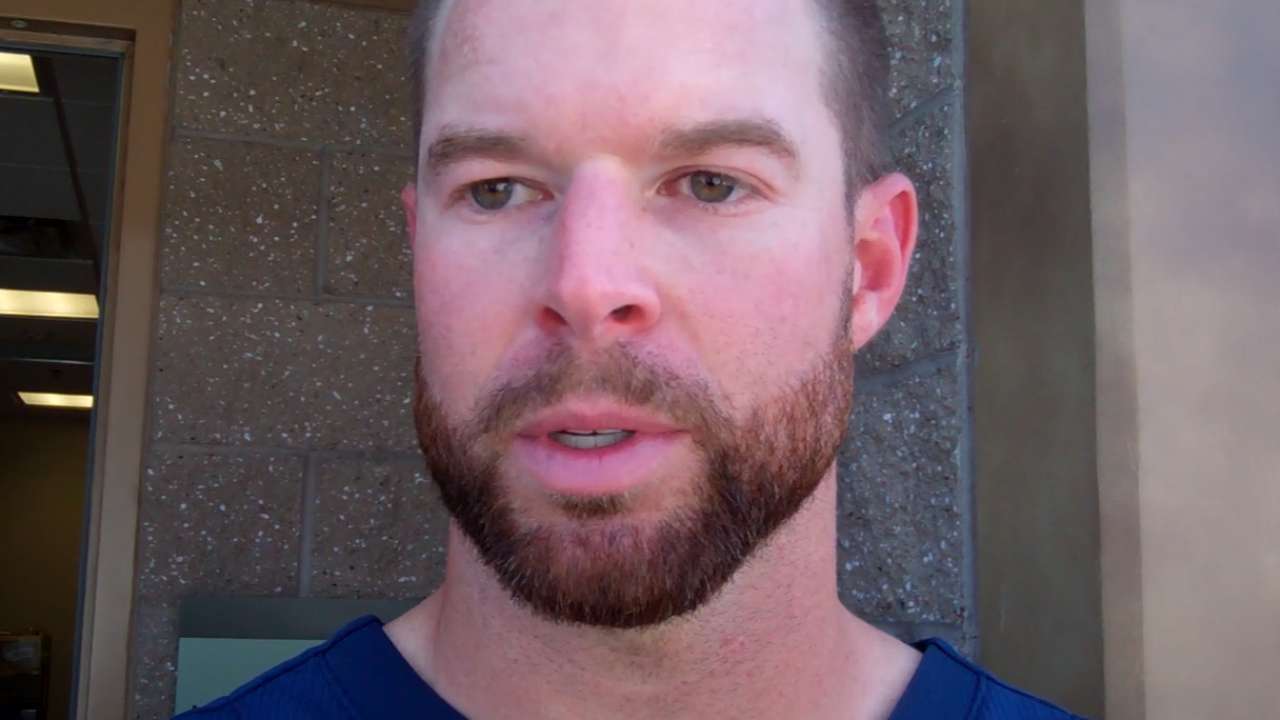 The Klubot 2.0 is ready for action.
Indians starter Corey Kluber, known around the big leagues for his stoicism, enjoyed a breakout season in 2014, going 18-9 with a 2.44 ERA and 269 strikeouts in 235 2/3 innings. The right-hander's performance was good enough to earn him the American League Cy Young Award -- only the fourth awarded to a Cleveland player -- which he accepted in January at a dinner hosted in Manhattan by the New York chapter of the Baseball Writers' Association of America.
That was fun and all: "It was amazing to be around the greats in baseball like Sandy Koufax and Frank Robinson," Kluber said. "Having the chance to meet Sandy Koufax was amazing."
But now it's back to business.
Indians fans hope that Klubot 2.0 will be just as dominant as his 2014 iteration. But things are sure to be different this year.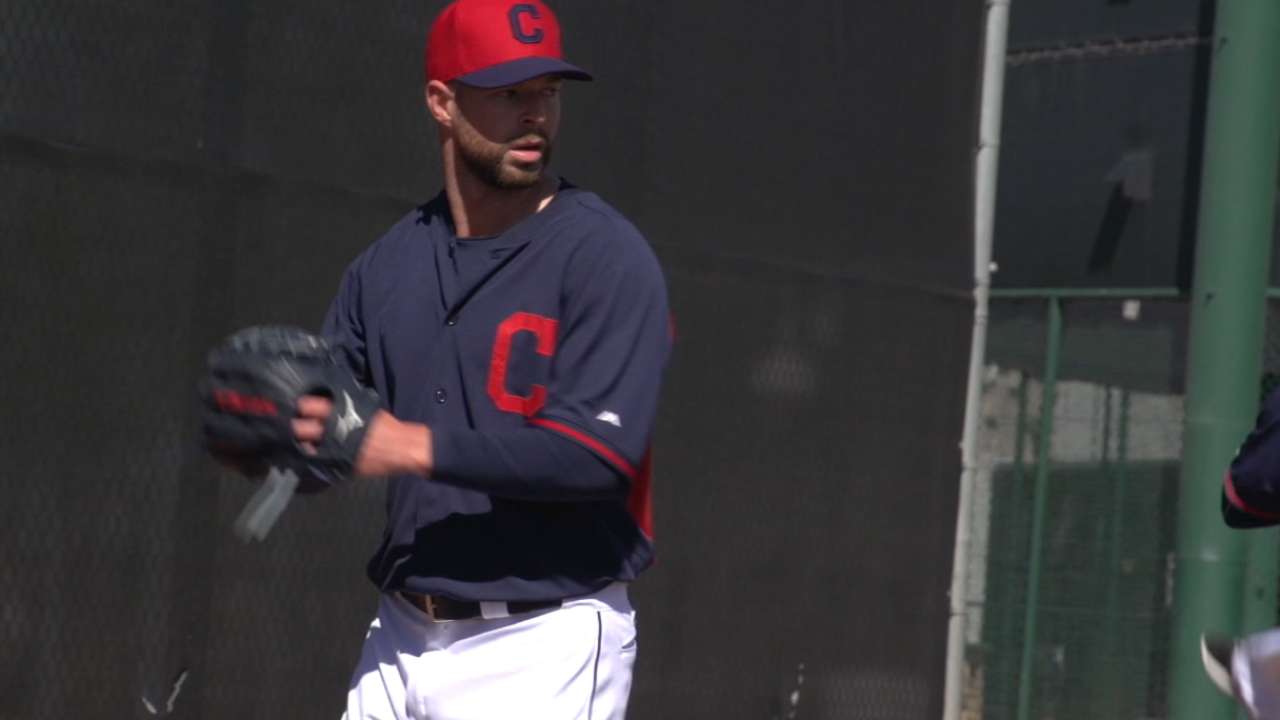 For starters, manager Terry Francona announced last week that Kluber will get the ball on Opening Day. And while Kluber hopes he'll be taking the mound into October -- no surprise there -- he says he's maintaining an even-keeled approach.
"I've tried to keep things as similar as possible to last season. I had a pretty good routine that put me in a great spot. My goal is to be cognizant of how much I threw last year, but not try to reinvent the wheel," Kluber said. "I think what I've done in the past puts me in a good position.
"I didn't necessarily go into the offseason trying to make specific improvements; I just want to become a better pitcher. I want to be able to adjust better to hitters, just as they do to me."
Not to say there aren't expectations surrounding Kluber's meteoric rise last season.
"I don't really set individual goals for myself. It is more a matter of trying to focus on the process and get better each day and [staying] consistent. I try not to focus on things out of my control," Kluber said.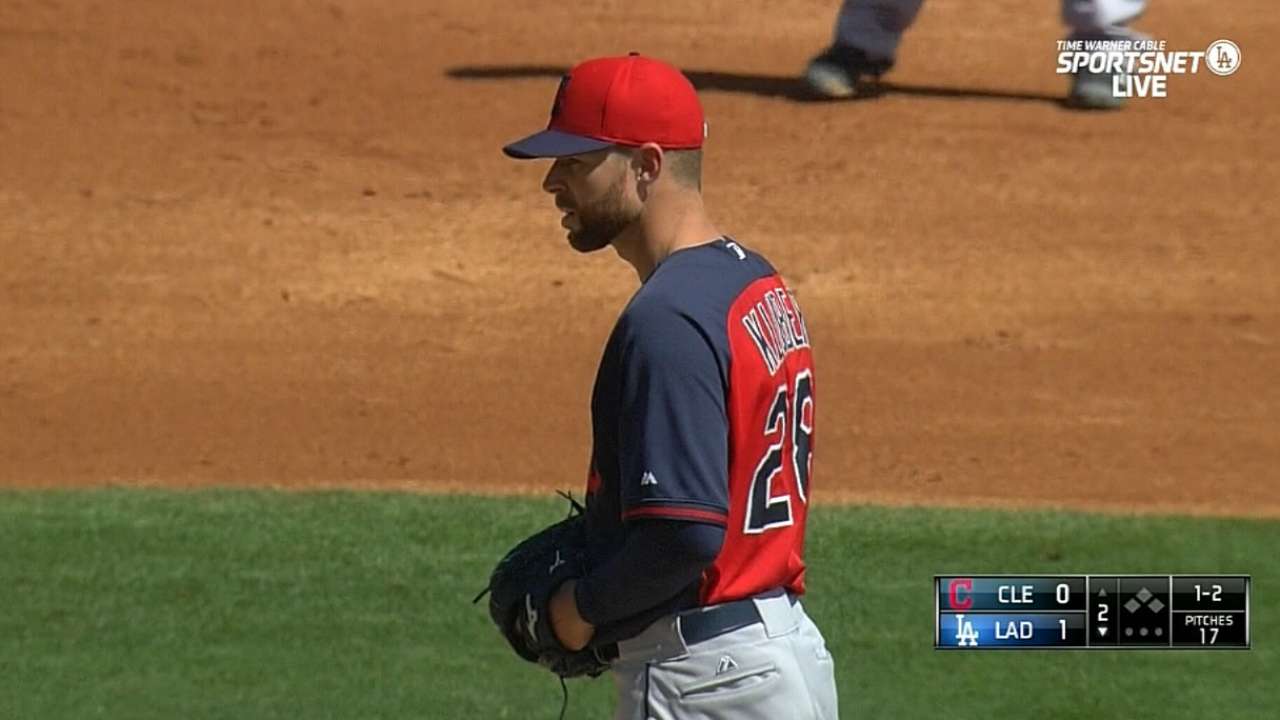 Nevertheless, a lot will be in Kluber's control in 2015 as he shoulders the role of team ace, leading a promising staff which will also feature Carlos Carrasco, Trevor Bauer and Danny Salazar.
Still, Kluber, 28, doesn't peg himself as above the rest. Far from it, in fact.
"No one who is here -- whether they are a rookie or a veteran -- feels 'above' anyone. We have the same goal: to win. When you are all working towards that same goal, it makes it easier when you have a rough outing to go and chat with some of the guys," Kluber explained.
They're all in it together. And they know they remain underdogs in the rough-and-tumble AL Central.
"Predictions and expectations, in a sense, are meaningless. We know how we feel about this team," Kluber said. "Come the end of the year, it doesn't matter if you were predicted to finish first or last. It's all about results at the end of the year."
Megan Zahneis is a reporter for MLB.com. This story was not subject to the approval of Major League Baseball or its clubs.