Mercer firmly entrenched as Pirates' starting shortstop
With support from management, incumbent protects spot from Kang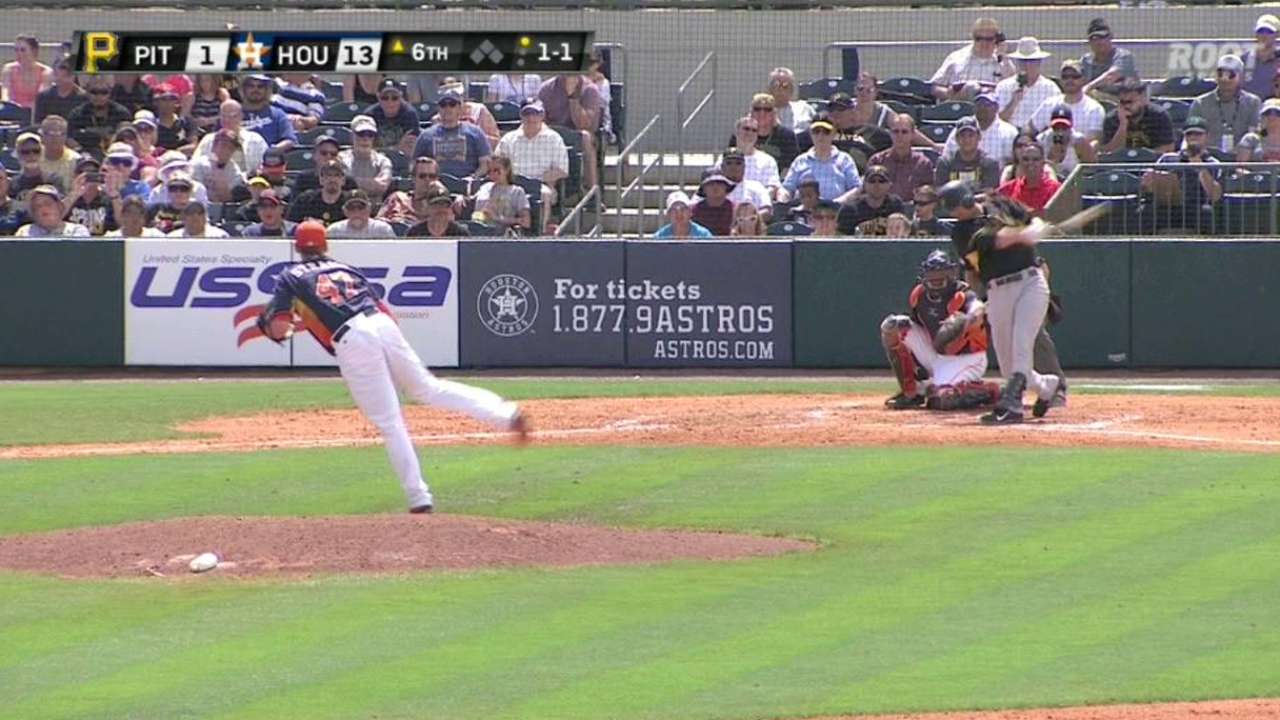 PORT CHARLOTTE, Fla. -- Five weeks into Spring Training, the standard query around Florida and Arizona becomes, "What has been the biggest development in your camp?"
The Pirates have had numerous players offer surprising, welcomed performances, but for their chief episode, it is hard to top the Jordy Mercer /Jung Ho Kang drama. Because there has not been any.
Camp opened with the prevalent theme of Mercer, the incumbent shortstop, needing to protect his position from Kang's challenge. South Korean media, especially, dealt the "competition" card.
Don't make the mistake of overreacting to Kang's current predicament: Days ago, he shut himself off from the media to "refocus" on baseball, and he has essentially become invisible as he works on various things. He is still important to the Bucs, who have taken this strategic step back to help ease his Major League transition.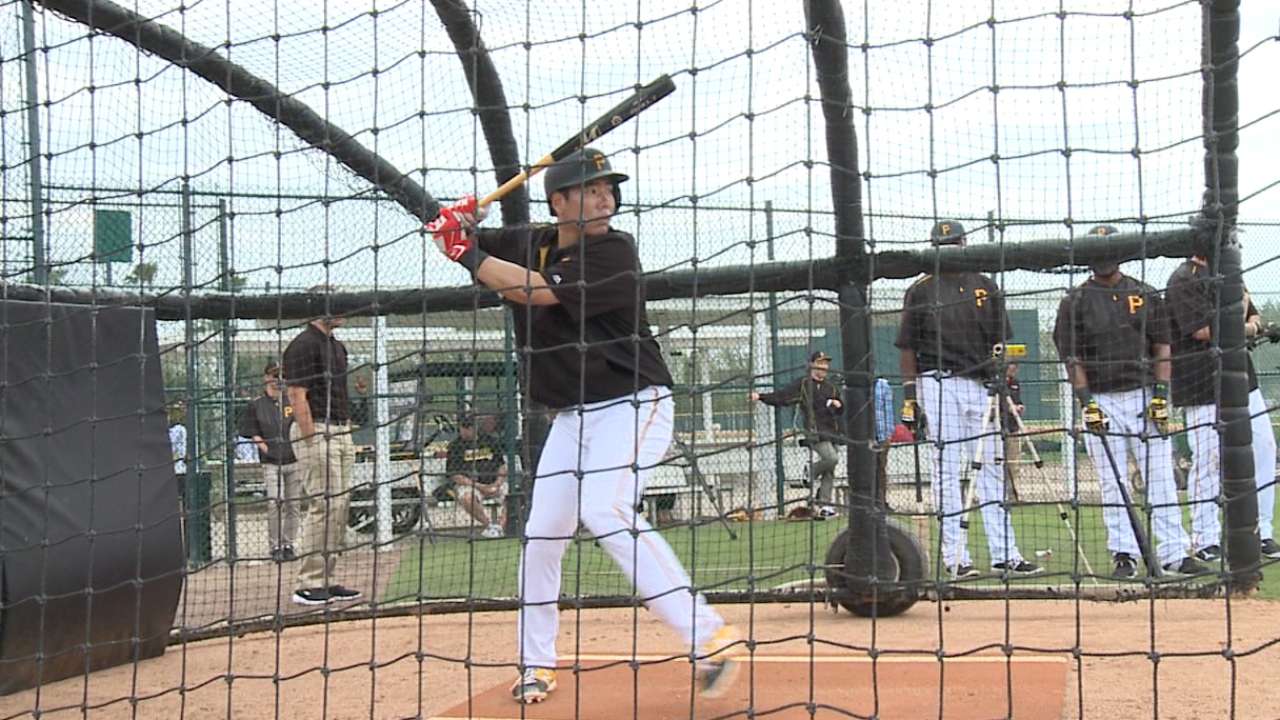 But if there was a Spring Training "fight," it's Mercer by TKO.
Seven hits in his last 11 at-bats raised Mercer's spring average to .294 through Sunday. Concurrently, Kang is hitless in his last 11 at-bats, with seven strikeouts, and overall was batting .130 (3-for-23) through Sunday.
"I never worried about it one bit, to be perfectly honest," Mercer said. "That's kind of the way I always am. Put my head down and keep playing."
Mercer himself got off to a slow start (that same 3-for-23, oddly enough), and he attributes the awakening to a natural progression.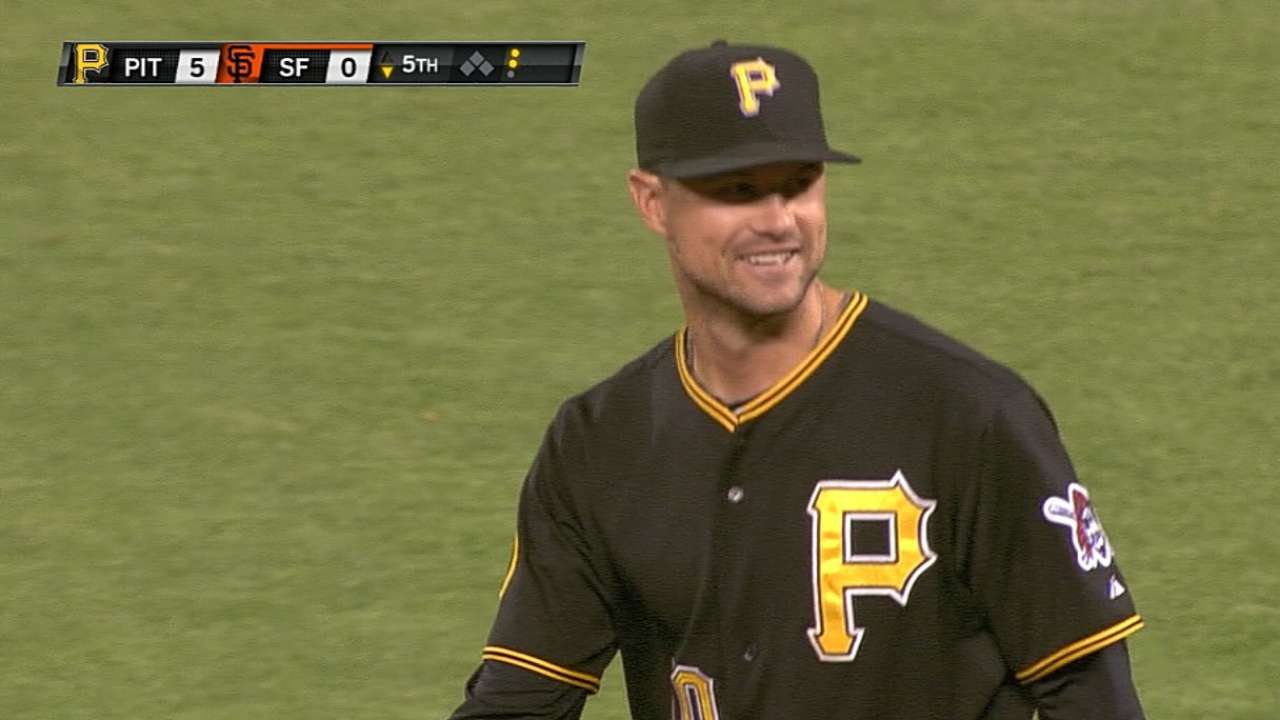 "For me, it's just timing," Mercer said. "I have a little bit of a leg kick [at bat], so if I can just get my timing down, I start squaring up balls. So I don't worry about results; if I'm seeing pitches and timing them, I know I'm in a good place."
It could not have hurt, however, to have both manager Clint Hurdle and general manager Neal Huntington in his corner. That might have seemed ironic, since they recognize Kang's long-term importance to the Pirates. Not yet, however.
"We love Jordy Mercer," Huntington declared in early March. "The narrative is, he's the guy. He had a really tough start last year, but then was one of the best shortstops in the league. Shortstop is not a competition."
"Yeah, any time somebody says something like that about you -- especially coming from management -- it's really good to hear," Mercer said. "Still, it's not going to change how I play. I just continue to push forward."
Tom Singer is a reporter for MLB.com and writes an MLBlog Change for a Nickel. Follow him on Twitter @Tom_Singer. This story was not subject to the approval of Major League Baseball or its clubs.