MLB.com Columnist
Bernie Pleskoff
On the Cusp: Toronto Blue Jays
Norris, Pompey highlight top prospects who could contribute in the bigs this season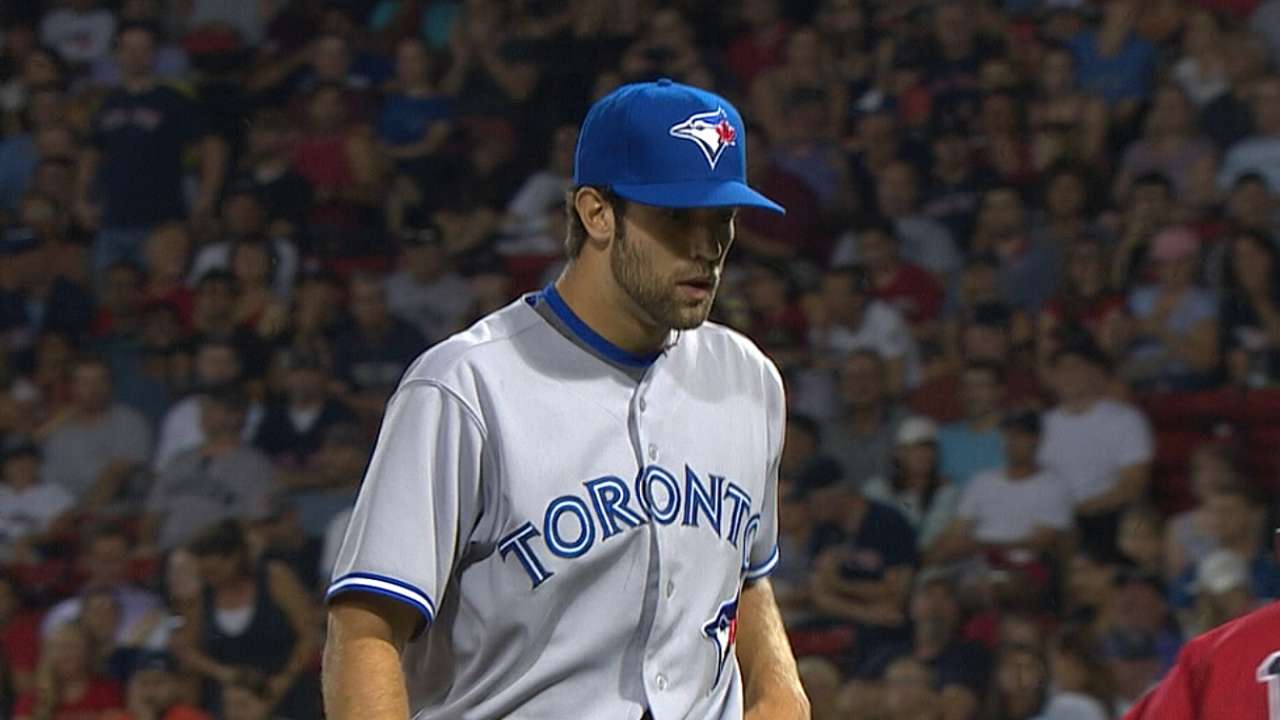 Spring Training will be an outstanding evaluation period for several Blue Jays prospects on the cusp of making the Major League roster. The club has several Major League-ready pitchers and players, including several on their Top 30 Prospects list, who can really make an impact in Toronto this season.
Here are some of those players on the cusp.
Daniel Norris | LHP | 6-foot-2, 180 pounds | No. 1
If Norris doesn't break camp with the club in April, chances are he will get a big league call at some point during the season. Norris has a range on his fastball between 91-96 mph. He can dominate hitters. Norris will compile strikeouts and induce weak contact with good sink on his fastball and an excellent array of secondary pitches. His slider is a tough pitch to hit, not to mention his average curveball and changeup. The change in velocity between Norris' fastball and his secondary offerings is a major component for his success.
Dalton Pompey | OF | 6-foot-2, 195 pounds | No. 2
If everything goes according to plan, the switch-hitting Pompey should be starting in Toronto's outfield at the break of camp. His combination of power, speed and an above-average hitting tool on offense all blend well with his ability to play very solid defense in the outfield. Pompey may scuffle recognizing breaking balls and selecting pitches, but he should become a solid everyday contributor to the Blue Jays' impressive lineup.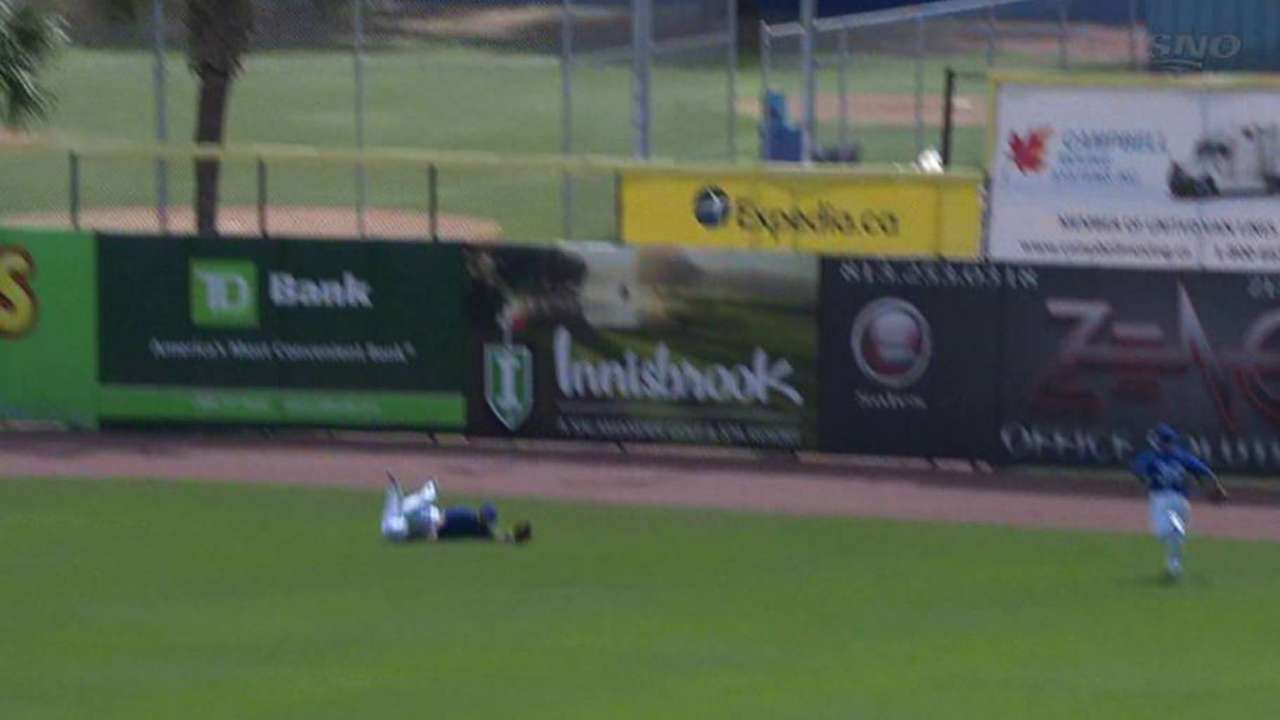 Aaron Sanchez | RHP | 6-foot-4, 200 pounds | No. 3
A 2010 first-round Draft selection, Sanchez continues to mature on the mound. As his command and control improve, he begins to look much like the ace he may become. The ball jumps out of Sanchez's hand and is on top of the hitter in a hurry. Using a fastball that easily touches 98 mph, he can change eye levels and alter balance with a very effective curveball and an improving changeup. Consistent arm action and ability to pitch well out of the stretch will be crucial components for Sanchez's development. Sanchez fits most ideally as a starting pitcher, and with the injury to Marcus Stroman, Sanchez will likely find himself in the rotation to start the season.
Devon Travis | 2B | 5-foot-9, 195 pounds | No. 9
In trading outfielder Anthony Gose to the Tigers, the Blue Jays received the surprisingly hard-hitting right-handed Travis in return. Every time I saw him play in the 2013 Arizona Fall League, he drove at least one or more balls to the gap per game. Travis' bat is loud and his speed adds to his value. A decent defender, he can really help as a tough out with a great short stroke from the middle of the infield. Travis' power is deceptive when one considers his size and frame, but he is a legitimate offensive weapon.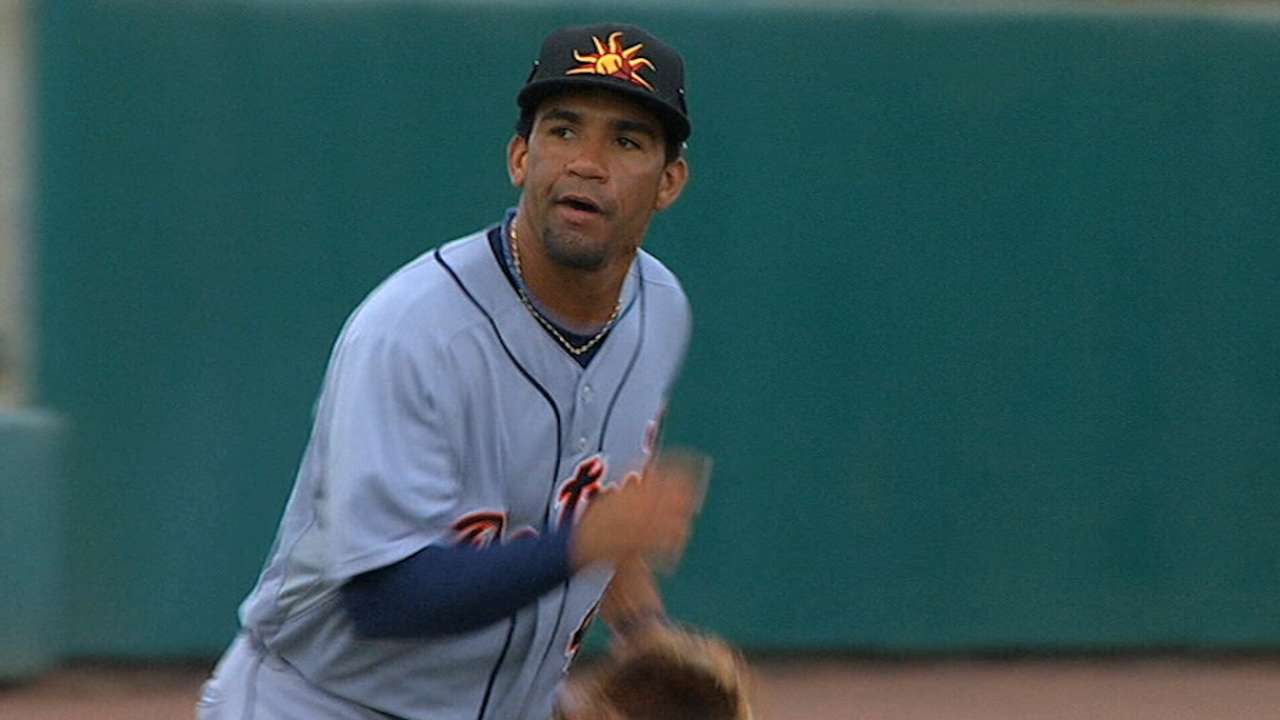 A.J. Jimenez | C | 6-feet, 225 pounds | No. 17
Right-handed-hitting Jimenez had Tommy John surgery a few seasons ago, but he still has the ability to throw out potential baserunners. His catching mechanics are outstanding, and he is able to call an excellent game as he works well with pitchers. Jimenez hit well at Buffalo last season, but it's his defensive ability that could keep him behind the plate. Keeping runners in check will be an asset for pitchers when he is behind the plate.
John Stilson | RHP | 6-foot-3, 205 pounds | Unranked
Stilson has missed development time with shoulder issues. When healthy, he has good stuff, but he has had trouble finding consistent command and control. Probably best suited for a role in the bullpen, Stilson throws a combination of an average fastball, a slider and a changeup. His progress early in the season will dictate his readiness for a big league role.
Bernie Pleskoff has served as a professional scout for the Houston Astros and Seattle Mariners. Follow @BerniePleskoff on Twitter. This story was not subject to the approval of Major League Baseball or its clubs.