Betances, Miller not concerned with title of 'closer'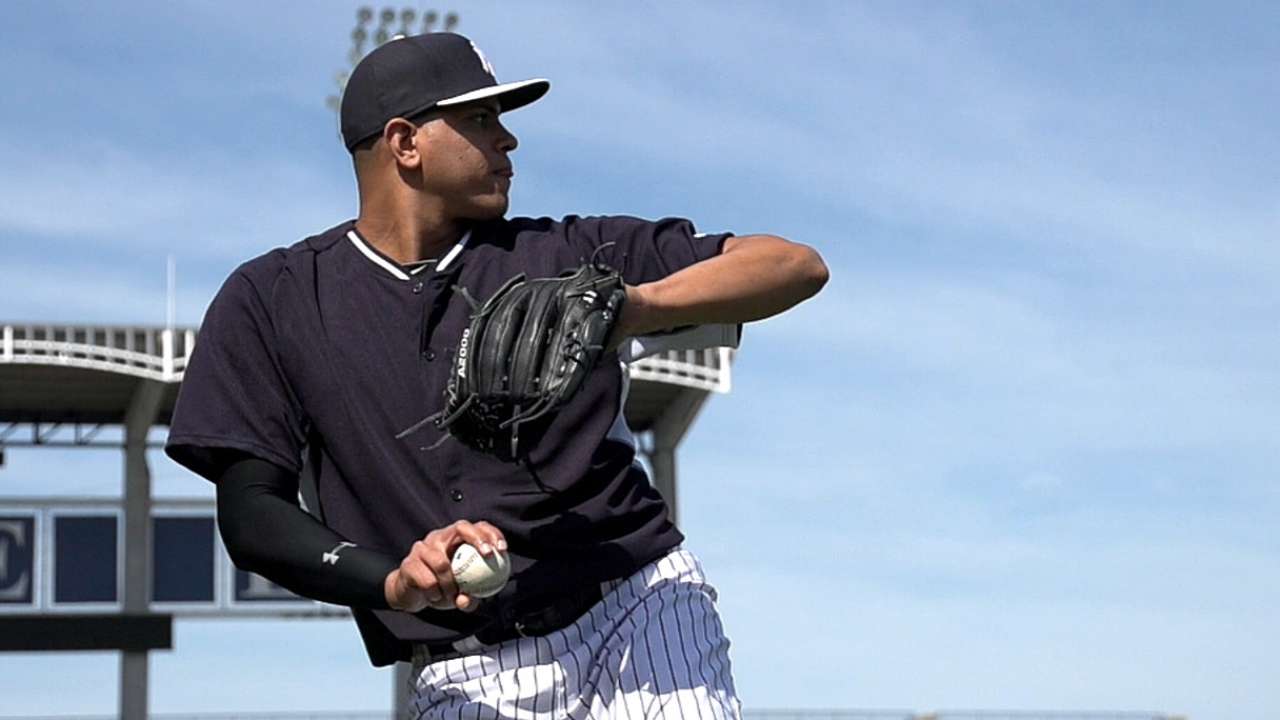 TAMPA, Fla. -- The Yankees could enter the regular season without making a choice for the closer's role, and if that proves to be the case, Dellin Betances and Andrew Miller said they will be fine getting on the team plane without an official title in hand.
Both relievers said on Monday that there is no particular urgency to iron out the eighth- and ninth-inning assignments, echoing sentiments from manager Joe Girardi, who has said that he does not consider it absolutely necessary to anoint a closer before the club goes north.
"I didn't know what I was going to do last year. I'm ready just to help the team win," Betances said. "We have a couple weeks left and I'm just trying to do whatever I can to better myself, to put myself in a good position to do the best I can right off the start."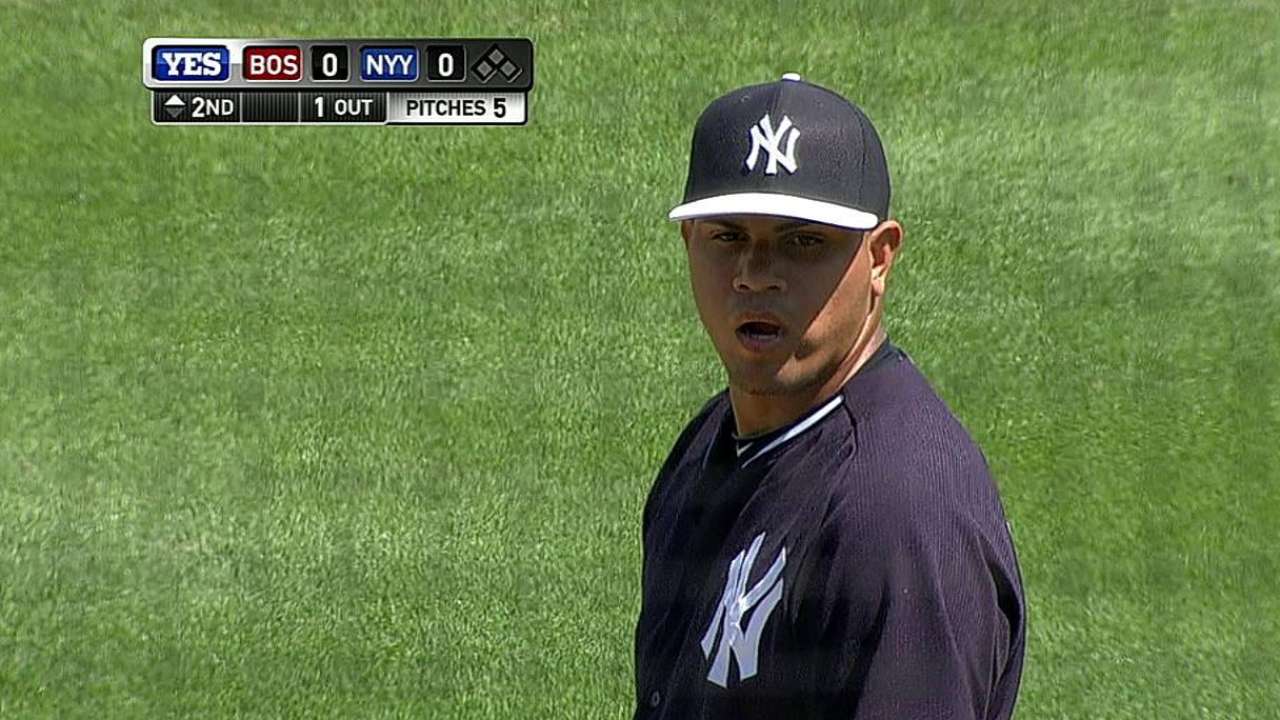 Miller, who signed a four-year, $36 million deal with the Yankees after excelling last year with the Red Sox and Orioles, has said that the topic of closing did not come up in his negotiations as a free agent. He arrived in camp ready to do whatever the Yanks asked.
"I've never had a role before," Miller said. "I never got called into [Red Sox manager] John Farrell's office and told I was the seventh-inning lefty specialist or I was the setup guy or anything. I think neither of us have been in a situation where we've been an anointed closer before, so it's not like we can say that's a comfort zone for us."
Betances is coming off a dominant season as an All-Star setup man in which he struck out 135 in 90 innings with a 1.40 ERA. Miller had a 2.02 ERA and 103 strikeouts in 62 1/3 innings. Girardi has made the point that Betances, a right-hander, and Miller, a left-hander, have proven they can get batters out from both sides of the plate.
"When the phone rings, we'll pitch, and until otherwise I have no problem with it -- and I can't imagine anyone else does," Miller said. "I think it might be a little unique, but I think we've come to establish that three outs in the ninth inning doesn't have to be as specific as it has been historically the last couple of decades."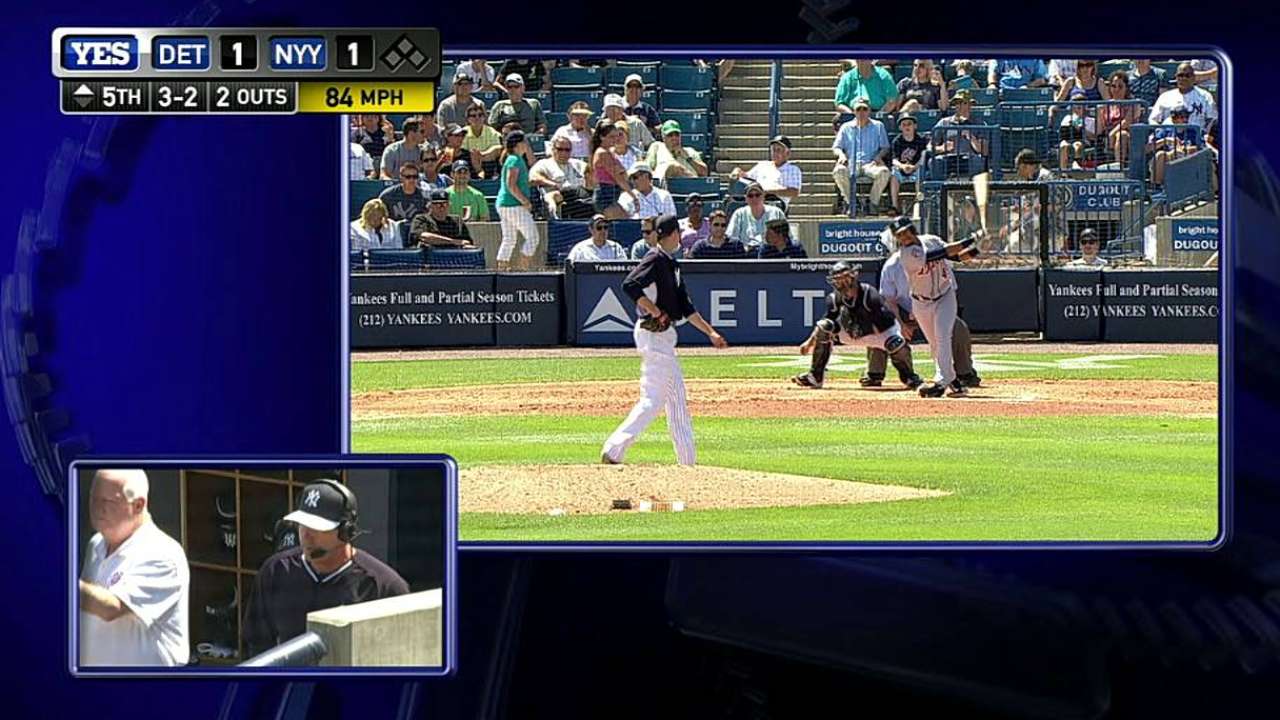 Girardi said that he is focusing on more pressing decisions -- like picking the fifth starter from a group that includes Adam Warren, Esmil Rogers, Bryan Mitchell and Chase Whitley, and selecting a backup catcher from the pair of John Ryan Murphy and Austin Romine.
Betances and Miller each own one career save -- Betances' was a two-inning outing last season and Miller's came in an extra-inning game with the O's -- but there are plenty of voices who can offer guidance. Betances said that he has talked to Mariano Rivera, as well as David Robertson, about the demands of the closing role.
"For them, the key was just try to treat it the same way, even though it's a bigger situation," Betances said. "Try to treat it the same way. No matter what happens, the next day was a new day. The sun is going to come out, so you just have to be ready for whatever. You're not always going to be perfect. After a blown save, you just have to be mentally prepared to go back out there and get the job done the next day."
Bryan Hoch is a reporter for MLB.com. Follow him on Twitter @bryanhoch and read his MLBlog, Bombers Beat. This story was not subject to the approval of Major League Baseball or its clubs.