Pirela recovering after collision with wall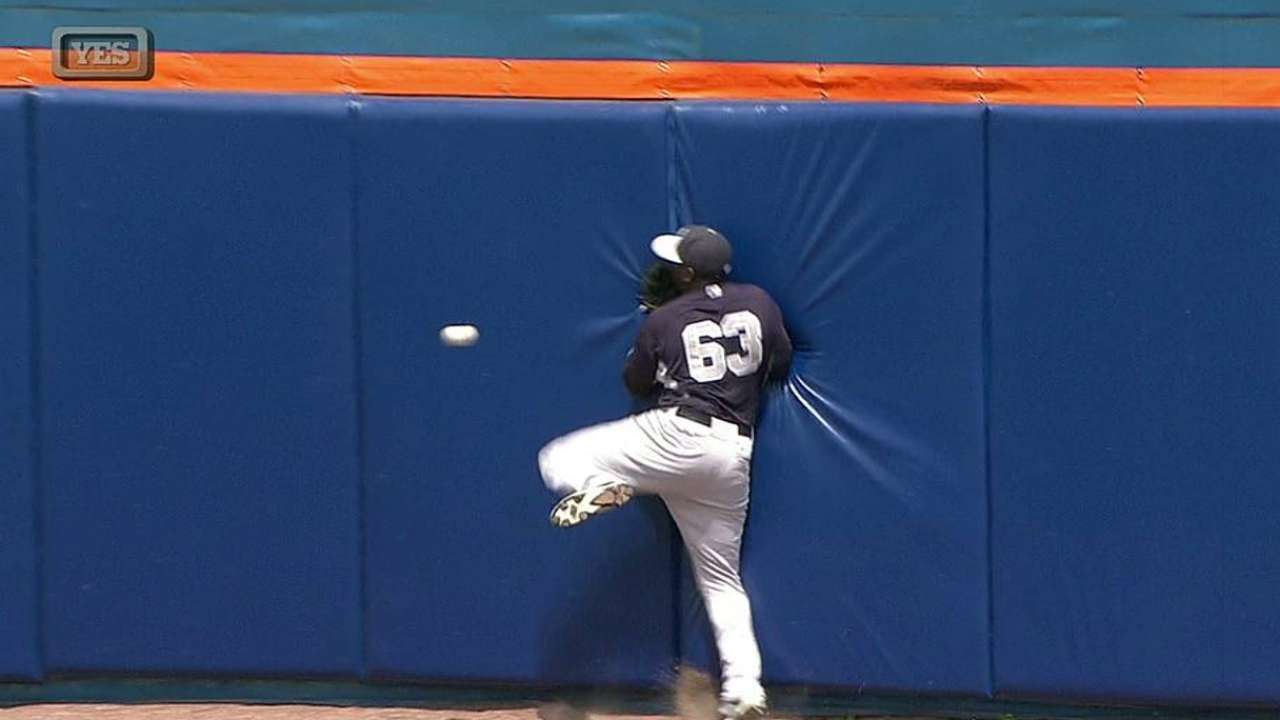 VIERA, Fla. -- Yankees manager Joe Girardi said infielder Jose Pirela felt a lot better than Girardi expected him to feel on Monday morning, one day after Pirela crashed into the center-field wall against the Mets at Tradition Field.
Pirela, who traveled with the team, told Girardi he was still feeling some neck soreness but was no longer feeling dizzy. It was encouraging news for the Yankees, who feared the worst after Pirela remained on the ground for several minutes following his collision chasing a ball hit by Juan Lagares in the first inning on Sunday.
"He feels and looks better than what I expected, but [with] concussions, you never know," Girardi said. "Sometimes you think it's going to be short, and it's long. Sometimes you think it's going to be long, and it's short. So we'll take it day by day and see where it's at."
Pirela will meet with team doctors once he returns to Tampa to go through IMPACT testing. There is currently no timetable for his return.
"He has to go through a battery of tests, and you know when they pass it," Girardi said. "We're careful with it."
Jamal Collier is a reporter for MLB.com. This story was not subject to the approval of Major League Baseball or its clubs.