Oblique improving, Ellsbury eyeing Opening Day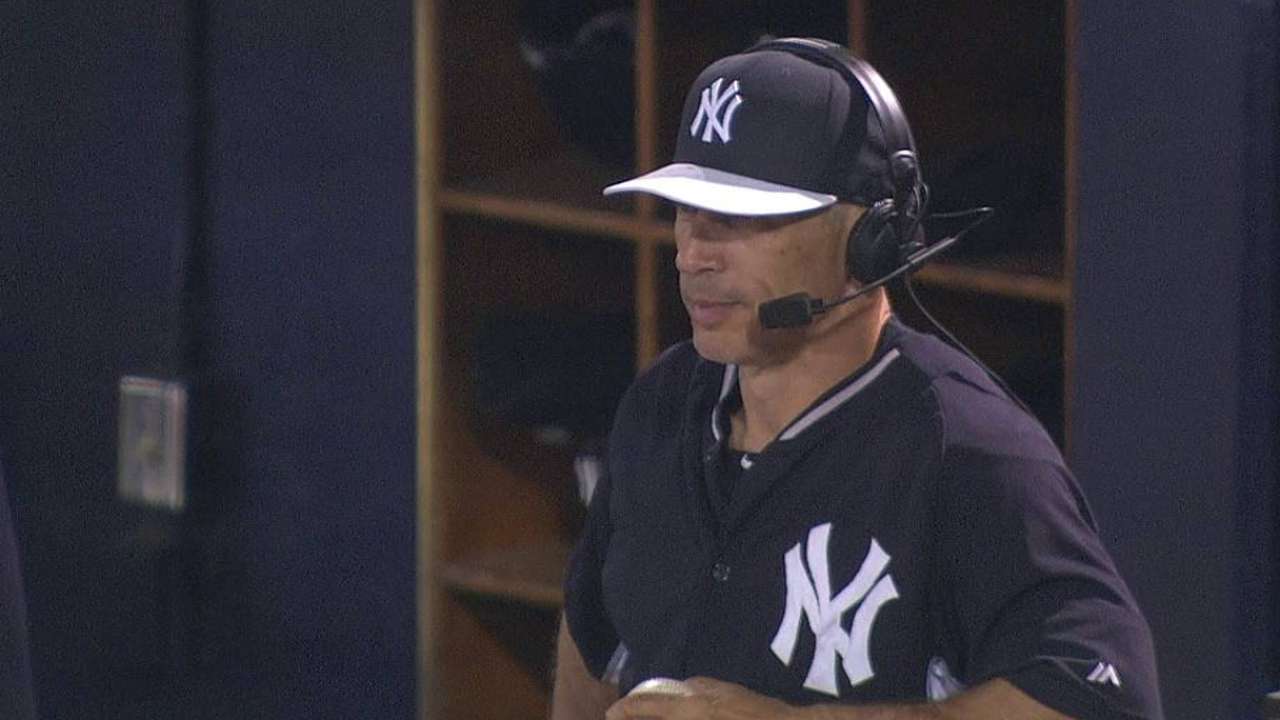 TAMPA, Fla. -- Jacoby Ellsbury believes that his strained right oblique is improving, and the speedy outfielder is confident that his name will appear in the Yankees' lineup on Opening Day.
Ellsbury has not played since March 15, when he sustained the injury while tossing in the outfield before a game against the Phillies. The 31-year-old has been receiving treatment and said his next step will be to resume hitting and throwing.
"I guess all I can tell is just how I feel each and every day," Ellsbury said. "But until I swing a bat, until I throw, until I do really explosive stuff, that will be the real test. But it does feel better each and every day."
Ellsbury was among the Yankees' most productive performers last year, batting .271 with 16 homers, 70 RBIs and 39 steals in 149 games. Alex Rodriguez said that he was watching often from afar and believes that Ellsbury can make an even bigger impact in his second season with the Yanks.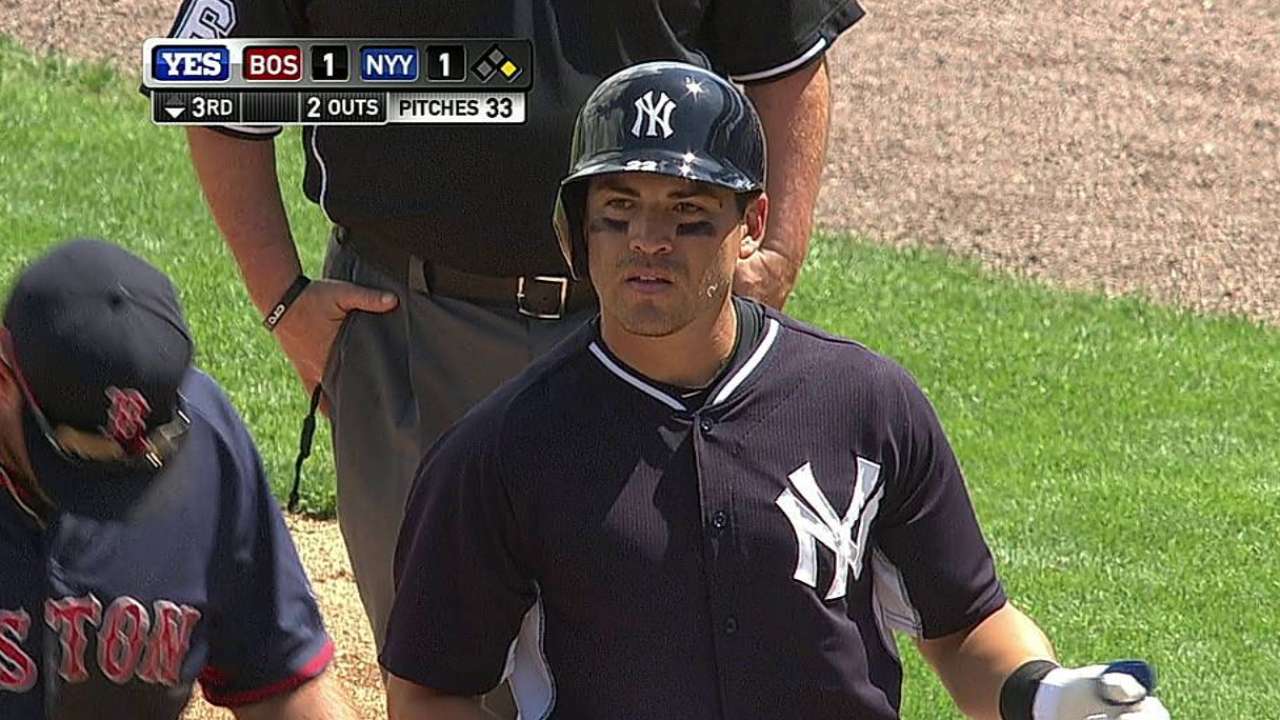 "If not the most important, [Ellsbury is] one of the most important guys on our team and definitely in our lineup," Rodriguez said. "He is certainly one of the guys that I'm super excited about coming back. He's kind of a rock star and he has a lot of skills. He reminds me of a very skilled point guard in basketball. He can do a lot of things very well, and I hated to play against him because he was so dangerous."
Ellsbury led the Yankees in hits (156), doubles and steals last year, even though he was forced to sit out the final two weeks of the 2014 Grapefruit League season because of a calf strain. He said that following a similar timetable this year shouldn't present a major issue.
"Coming into the season, I felt pretty good," Ellsbury said. "I got some at-bats across the street [in Minor League games]. I felt pretty good. I felt like I was seeing the ball, tracking pitches, and I felt pretty good a couple of days ago in the games with that. Hopefully, I should get some at-bats before we break."
Ellsbury is hitting .222 (6-for-27) with a triple and an RBI in nine spring games. He said that there have been positive health reports for the Yankees' roster as a whole, which is an encouraging sign two weeks from Opening Day. Ellsbury hopes to be listed among those who can be counted on to play every day.
"Players who play hard, definitely you're going to get more nicks and bruises along the way," Ellsbury said. "Basestealers in general are going to take a little more of a beating on their legs; being a center fielder, running. But that's my style of game. That's how I've always played. That's what the team expects out of me, is to go out there and play like that."
Bryan Hoch is a reporter for MLB.com. Follow him on Twitter @bryanhoch and read his MLBlog, Bombers Beat. This story was not subject to the approval of Major League Baseball or its clubs.