Asdrubal works hard to prove himself at short
Veteran earns Rays' everyday job after offseason preparation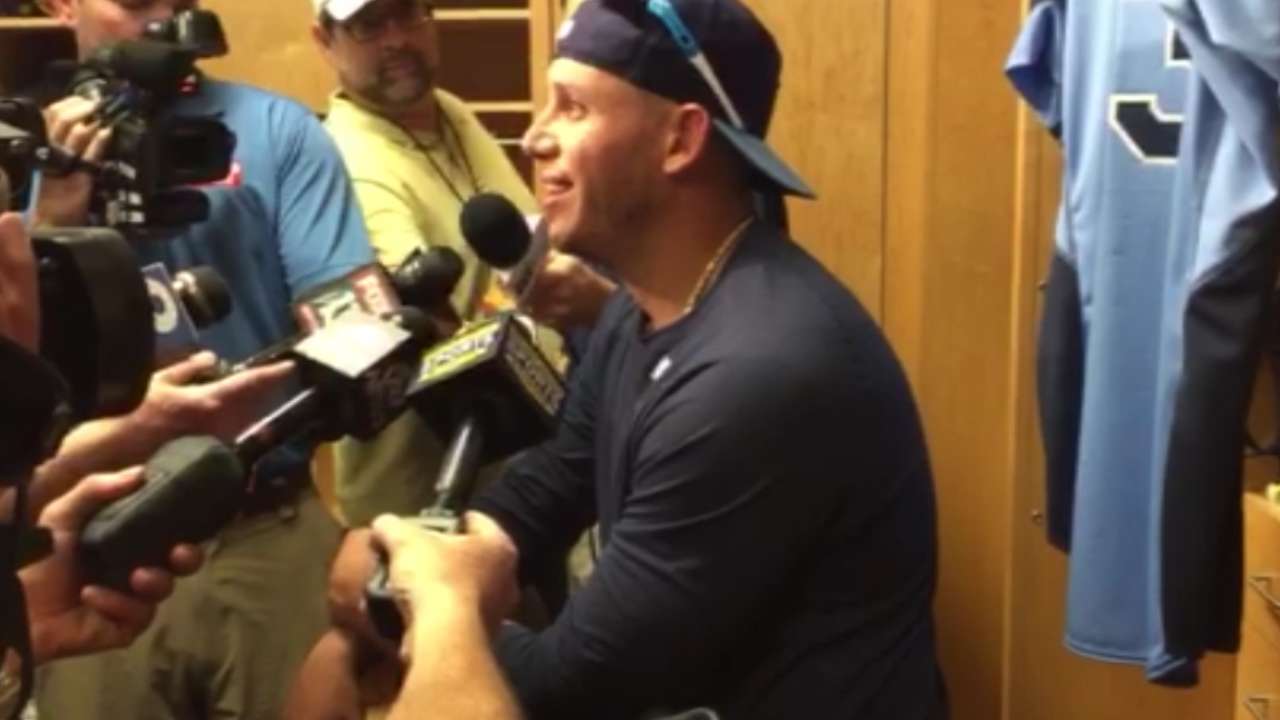 PORT CHARLOTTE, Fla. -- Asdrubal Cabrera had something to prove.
The veteran heard that he had lost too much range to play shortstop, prompting him to take action during the offseason to quiet the whispers.
"[The critique] made me feel bad personally about my career," Cabrera said. "... I just worked hard in the offseason to show I can play shortstop. ... Everybody can say whatever they want, I know what I can do."
On Jan. 10, Cabrera signed a one-year contract with the Rays that will pay him $7.5 million. Despite the fact he'd played shortstop for most of his career, Tampa Bay did not commit to him at the position. Heading into Spring Training, the plan was for him to play shortstop or second base.
Cabrera had other ideas. He arrived to camp in better condition than he had in past seasons.
"I came in lighter a little bit and worked more this year," Cabrera said. "Because once I hear the people say I'm losing range, it [doesn't] make me feel good, so I just want to show the people I still can play short."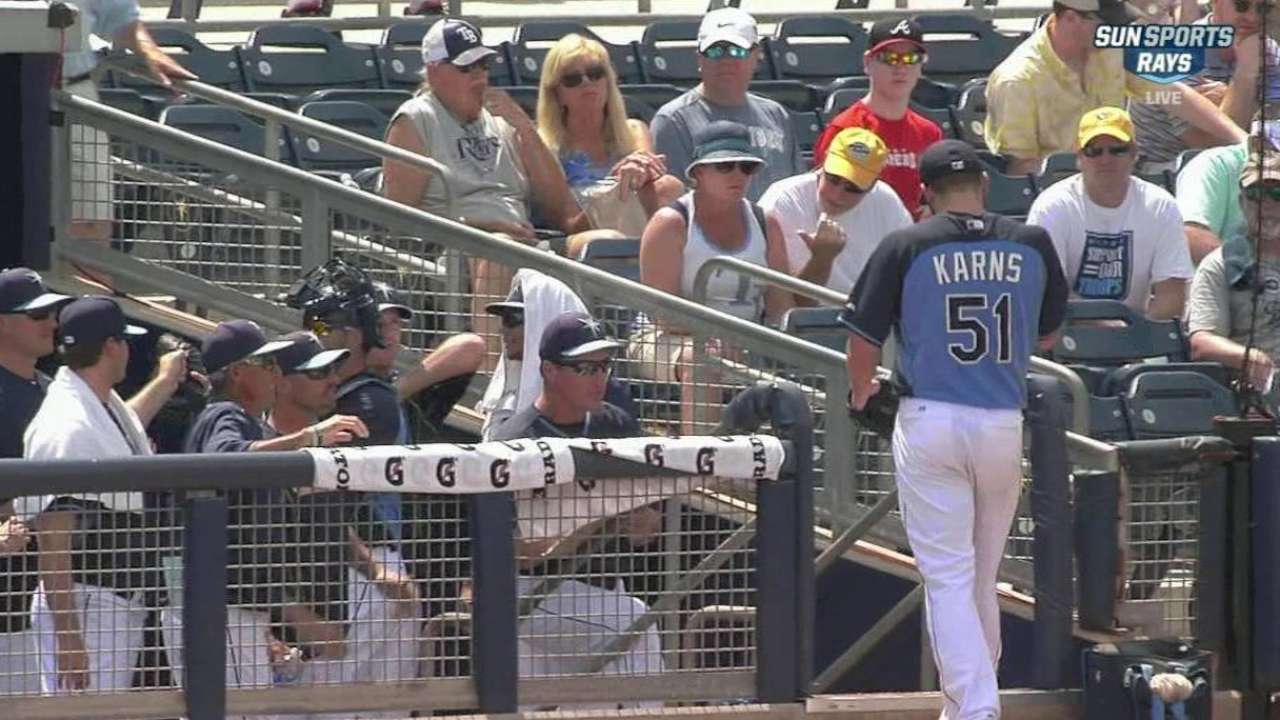 How much lighter?
"I'm not sure, but I know," Cabrera said. "Probably five to seven pounds lighter. ... I'm feeling good. My body feels good. That's important for me. Now I'm ready for the season."
Cabrera emphasized the importance of getting acclimated to one position.
"It's better when you know, so you can work more at that position," Cabrera said. "It's hard to work back and forth. I just appreciate them giving me the opportunity. I'll try and do my best."
Manager Kevin Cash said that Cabrera could still play some second base if needed.
"I mean, I'll do whatever they want me to do," Cabrera said. "I'm just excited for the season to get started."
Cabrera, 29, was twice an All-Star shortstop with the Indians. Last season he hit .241/.307/.387 with 14 home runs and 61 RBIs for Cleveland and Washington.
In parts of eight seasons in the Majors, Cabrera has hit .268/.330/.409 with 87 homers and 451 RBIs. He peaked in 2011-12, batting a combined .272/.335/.443 with impressive power (41 home runs) for a shortstop.
Cabrera primarily played shortstop for the Indians, but he moved to second once he was traded to the Nationals in July.
Cabrera did play some second base while with the Tribe as well, turning the 14th unassisted triple play in MLB history while playing the position on May 12, 2008 against the Blue Jays.
Bill Chastain is a reporter for MLB.com. This story was not subject to the approval of Major League Baseball or its clubs.