Revere OK with more time in left field
Former center fielder starts at new position for three consecutive games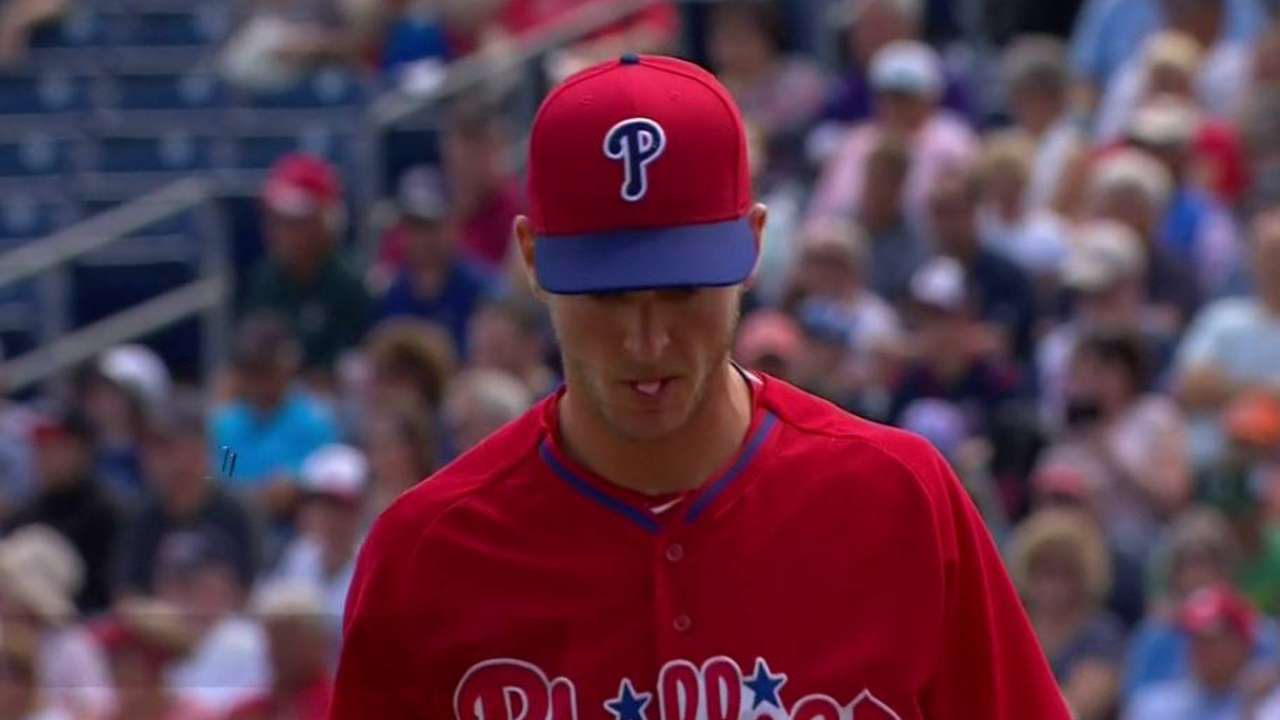 CLEARWATER, Fla. -- It is clear the Phillies really like Rule 5 Draft pick Odubel Herrera, who is a lock to make the Opening Day roster.
In fact, Herrera could be working his way into the starting lineup.
"The way that he looks this spring, he brings a lot of life to the lineup," Phillies manager Ryne Sandberg said Monday at Bright House Field. "I'm not making up my everyday or Opening Day lineup right now, but he finds himself in there quite often. And he continues to do some little things and bring energy to the field. It's nice to put him in the lineup."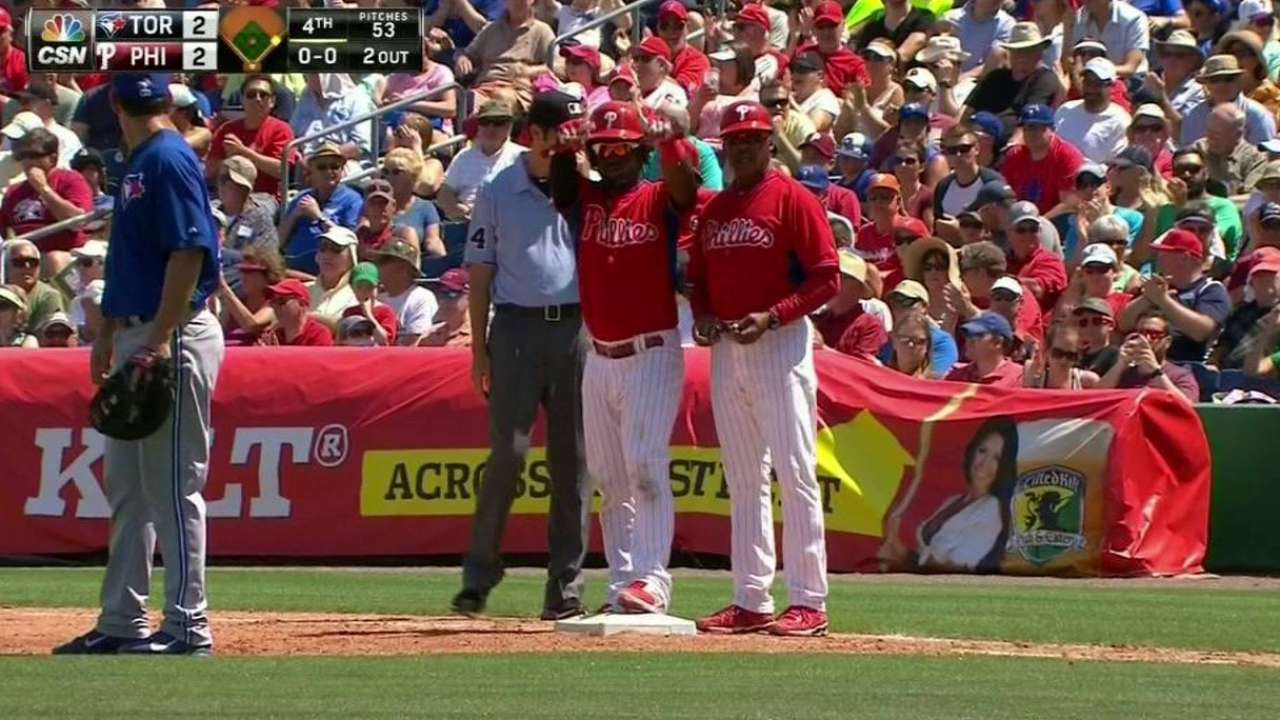 The Phillies have started Ben Revere in left field and Herrera in center field for three consecutive games in a move toward that, including Monday's 3-0 Grapefruit League victory over the Twins. Revere has played center field exclusively since he joined the Phillies in December 2012. He has played only 21 games in left field in his Major League career and only 52 games in left in the Minor Leagues.
Revere said he is OK with the move.
"It's been a little while since I've played there," said Revere, who had not played in left since 2012. "I really adjust quickly. It won't be anything I'm nervous about. They said they just want to see another bat in the lineup, so I just do what the coaches say.
"Maybe we'll see it in the regular season, but it's just to get prepared for it."
Sandberg said he expects the experiment to continue.
"It really gives us a chance to improve our defense in a lot of ways," he said. "Herrera seems most comfortable right now as a young player in center field. I think Ben has showed in the past he does a good job in the corners."
Herrera is hitting .357 (15-for-42) with one double, three RBIs, two walks, six strikeouts and four stolen bases in 13 games. One scout said Herrera could be the second-best hitter on the team behind Chase Utley.
Sandberg said there are no more restrictions on Utley, who has come along slowly this spring after spraining his right ankle in January. Utley has played second base twice in the past three days after being the Phillies' DH earlier this month.
"He's moving around good. He's running well," Sandberg said. "He's feeling pretty good."
Sandberg also said Phillies right fielder Domonic Brown remains day to day with tendinitis in his left Achilles. Sandberg said he has no timetable for Brown's return to the field.
Todd Zolecki is a reporter for MLB.com. This story was not subject to the approval of Major League Baseball or its clubs.