MLB.com Columnist
Bill Ladson
Scherzer gets Nationals' Opening Day nod
Right-hander honored with start for first time in career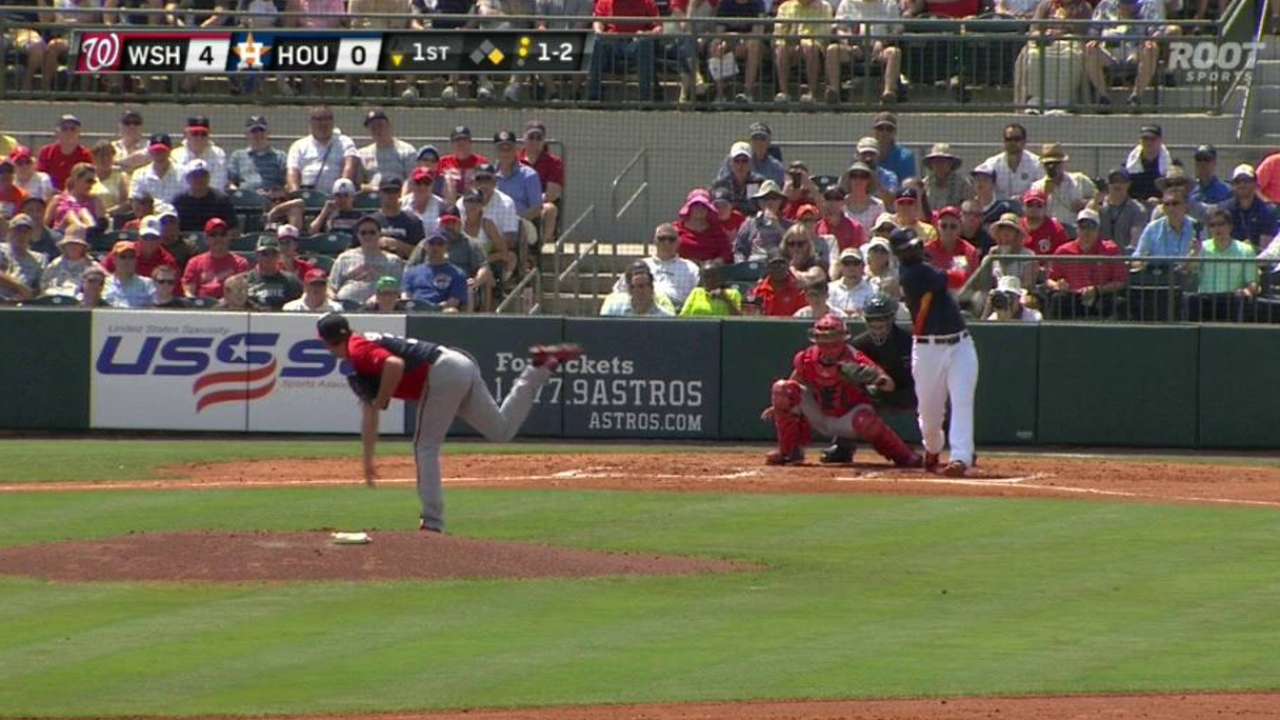 VIERA, Fla. -- Nationals manager Matt Williams announced on Monday that right-hander Max Scherzer will be the team's Opening Day starter on April 6 against the Mets at Nationals Park. It will be the first Opening Day start of Scherzer's career. Washington's last three Opening Day starts have gone to right-hander Stephen Strasburg.
"There are lots of reasons [Scherzer is the Opening Day starter]," Williams said. "He is really a good pitcher. We are confident in him. All of our guys have the ability to go out and beat the other team. Max certainly has that ability as well, and we are confident in him."
Scherzer acknowledged he was disappointed that he didn't get the nod last year after winning the 2013 American League Cy Young Award with the Tigers.
"That's over. This is this year. My intentions are here with the Nationals. I'm glad to be part of this team and see what we can do in 2015," Scherzer said. "It's going to be real exciting. It's a great honor to start Opening Day -- especially for this club, especially on this staff. But at the end of the day, it's Game 1. We have 162 of these things. Hopefully, we play as well as we can the entire season."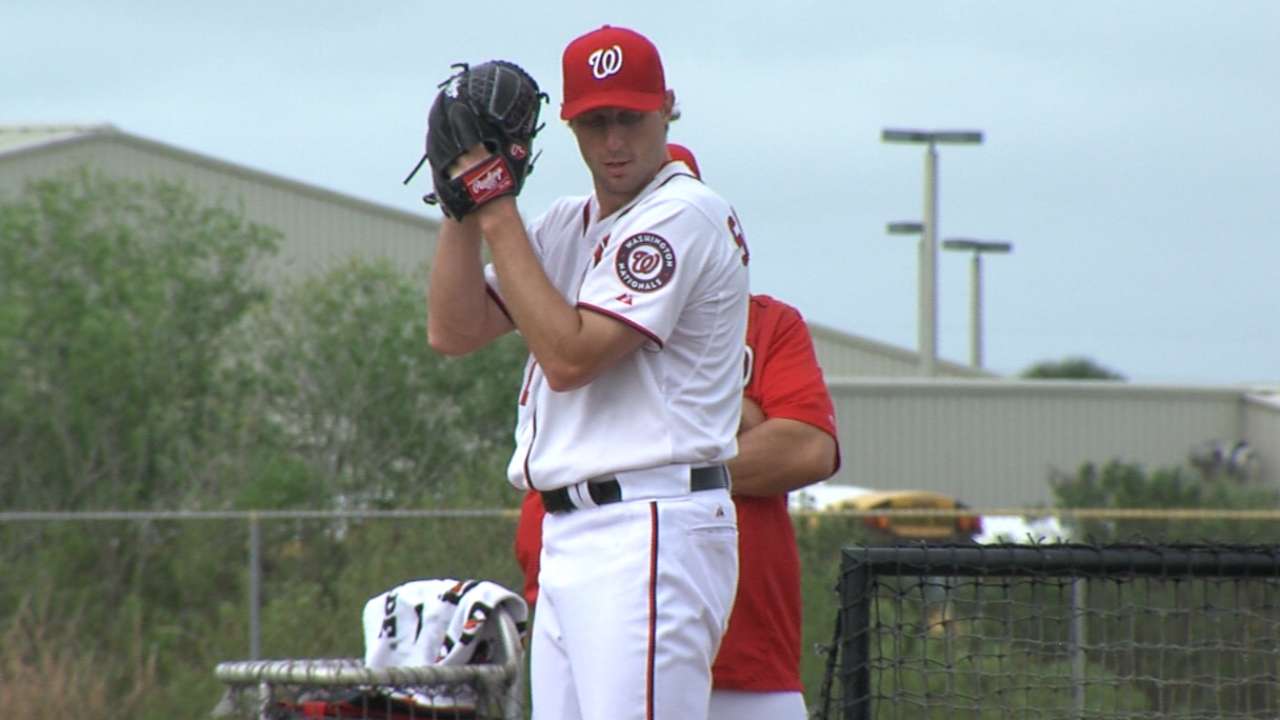 Scherzer, who signed a seven-year, $210 million contract in January, is enjoying a great Spring Training, having allowed three runs in 14 innings while leading the team in strikeouts with 14.
"I really feel comfortable with my mechanics and being able to repeat and pound the zone. I pound the zone with all my pitches," Scherzer said. "That's a great thing to have moving forward. Hopefully, that continues during the regular season."
Scherzer is joining a pitching staff that had a 3.03 ERA last year. He is arguably the most accomplished of all the Nationals' starters, winning 82 games over the past five seasons to go along with his Cy Young Award.
Scherzer said it didn't matter when he started during the regular season. He believes all five starters -- including Strasburg, Jordan Zimmermann, Doug Fister and Gio Gonzalez -- were capable of getting the nod for the first game.
"One through five, everyone can make a case for it, being the guy that goes out there and starts Opening Day for us," Scherzer said. "That's why I'm here. I want to be part of this. We have a great rotation. At the end of the day, this is Game 1. There are no bonus points for starting Game 1."
Williams said it was a difficult decision because of all the quality starting pitchers he has in the rotation.
"I can tell you this, to a man -- the guys that are throwing the baseball, they don't much care about [who is the Opening Day starter]. They don't worry about it. They want the ball every fifth day," Williams said.
Bill Ladson is a reporter for MLB.com and writes an MLBlog, All Nats All the time. He also could be found on Twitter @WashingNats. This story was not subject to the approval of Major League Baseball or its clubs.