Cash names 'sure-handed' Cabrera everyday shortstop
Manager says Franklin, Forsythe will split second-base responsibilities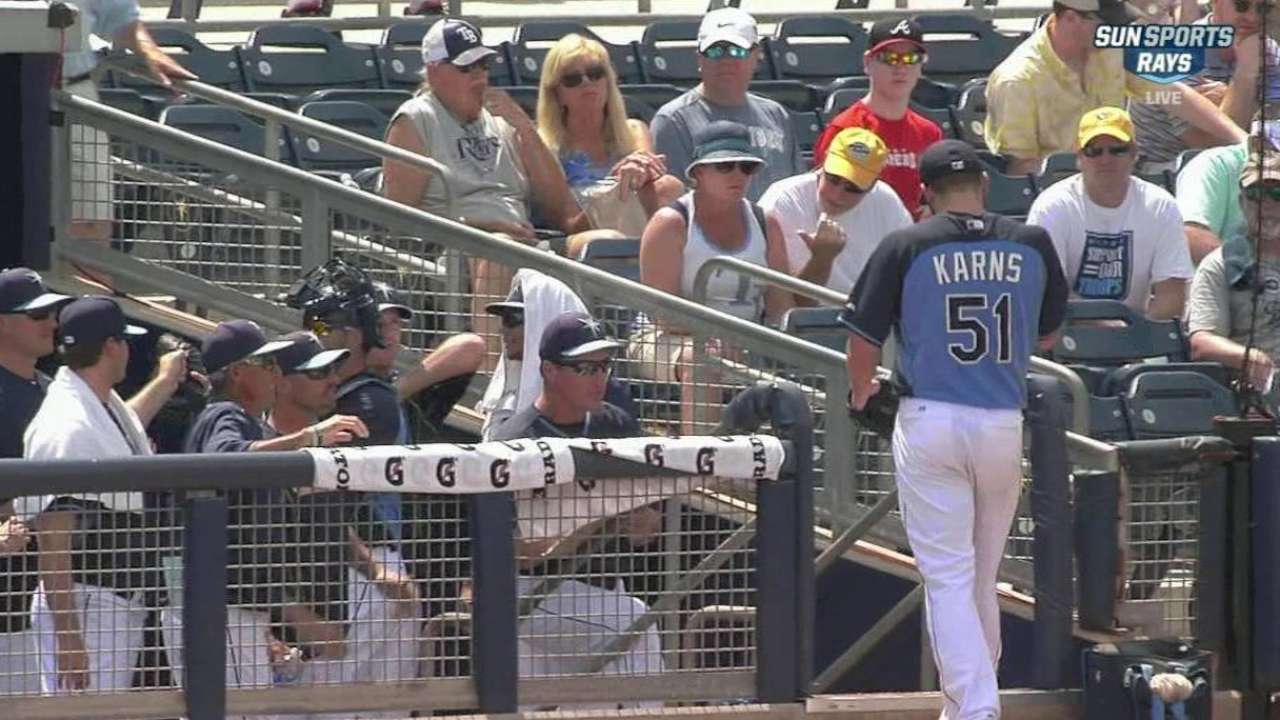 PORT CHARLOTTE, Fla. -- Asdrubal Cabrera will be the Rays' starting shortstop this season. Manager Kevin Cash made the announcement Monday morning.
"Just made the most sense right now for the club and all parties involved," Cash said. "I think everybody's come in and done a good job, for the most part.
"Nick [Franklin], he's going to play [some] short, we explained that to him. But for the way the roster shakes out and the way that the moving pieces and the way we use our bench, it probably, right now, makes the most sense to have Cabby there. And he's earned the right to be there, I think."
The decision came down to Cabrera's ability to make the routine play.
"The other day, it was a double-play ball," Cash said. "[Nathan] Karns was on the mound pitching, bases loaded, ground ball to short. There wasn't a doubt in anybody's mind we just got out of that inning before the ball got to [Cabrera]. And I think that's a very glaring point to value."
Cabrera's defense projects well, given Tampa Bay's mantra of pitching and defense.
"We know pitching is our strong suit, even with some of the health issues that have come up," Cash said. "But I don't think you're going to get a more sure-handed shortstop than Cabby."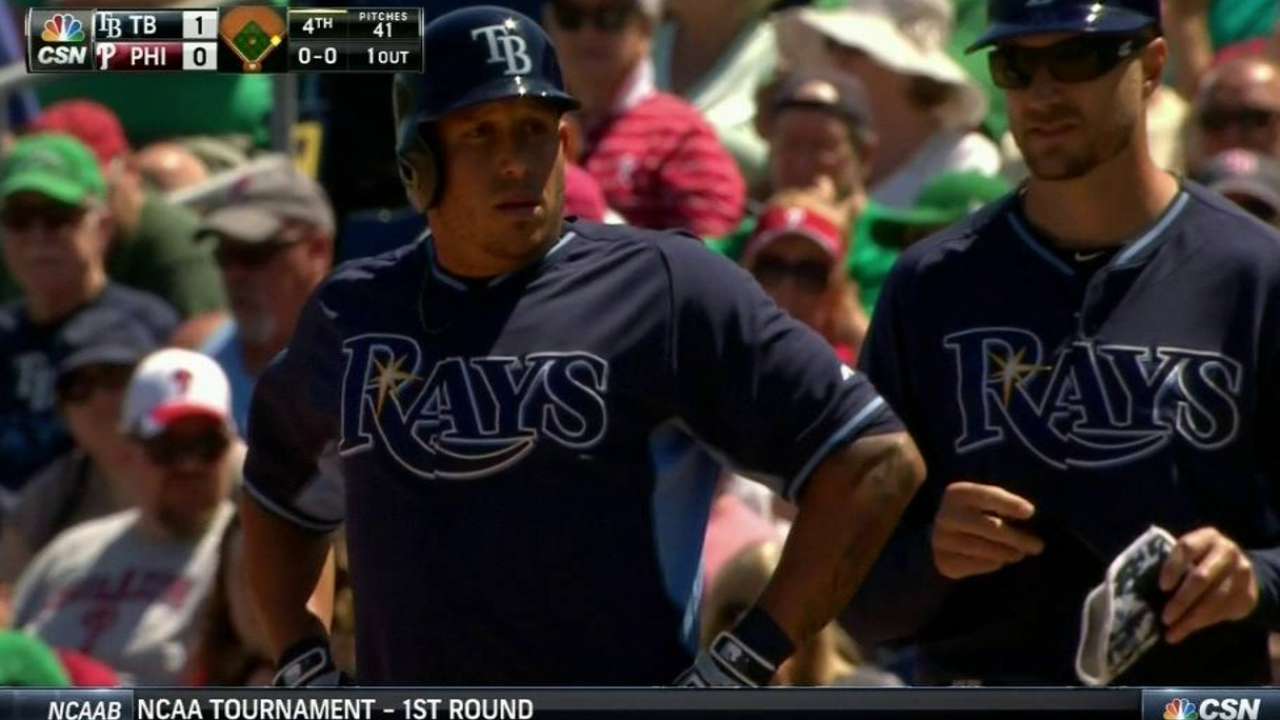 Cabrera told reporters early in camp that he preferred playing shortstop, but if he was going to play second base, he would like to remain at one position or the other. However, Cash noted that naming Cabrera the everyday shortstop did not mean he would not play any second base.
"I would never say he will not do anything," Cash said. "But I would say going into this right now, he is our shortstop. So I'm not going to say 'no' to anything. Those position players are going to have to be flexible, simply because of what the pitching is looking like coming out of camp. If we get in a pinch, I'm sure everybody will be on board to get to do what they need to do to get us through a ballgame and stuff like that."
Cash allowed that most of the Rays' second-base responsibilities will belong to Franklin and Logan Forsythe. What is not known is how many infielders the club will carry on its roster.
"With [Tim] Beckham, [Jake] Elmore and [Alexi] Casilla, they've kind of roved around and been around the infield, so we're still factoring all of that in," Cash said. "But we still like the guys that are there. I think with Cabby at short, it solidifies some in-game decision making, which will help everybody."
Bill Chastain is a reporter for MLB.com. This story was not subject to the approval of Major League Baseball or its clubs.