MLB.com Columnist
Tracy Ringolsby
Top prospects Gray, Butler get chance to prove themselves
Onetime ace Chacin released by Rockies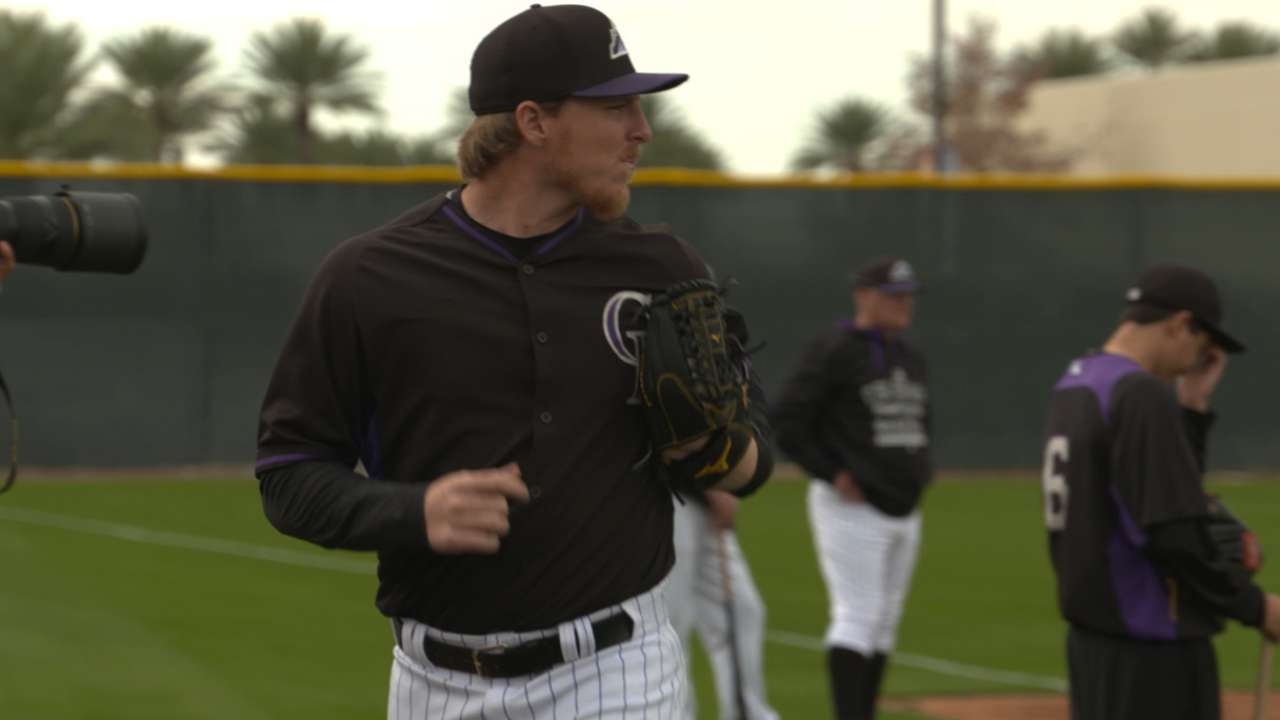 SCOTTSDALE, Ariz. -- Jon Gray and Eddie Butler, two prime pitching prospects in the Rockies system, have pitched so well this spring that the biggest question is when they might get an opportunity to prove themselves at the big league level.
The answer came Sunday.
Jhoulys Chacin, once considered the future anchor of the Rockies rotation, was released.
Opportunity arrived not only for Butler and Gray, but also veteran left-hander John Lannan, a non-roster invitee to camp who does what works so well at Coors Field -- changes speeds.
Don't ignore Chris Rusin, claimed off waivers last fall from the Cubs, or David Hale, who came over from Atlanta in a Minor League trade during the offseason.
Chad Bettis' opportunity is looming on the horizon. He's being moved back into a starting spot and was sent out so that he can get stretched out with the idea that he would be ready if an in-season need arises.
And there could be a second spot -- at least temporarily -- opening up in the rotation for the start of the season, depending on how Jorge De La Rosa bounces back from the groin tightness that forced him out in the third inning of his Saturday start.
There's no could be in regards to Chacin. His days with the Rockies are over.
He's on release waivers, and if he isn't claimed he'll be a free agent this week.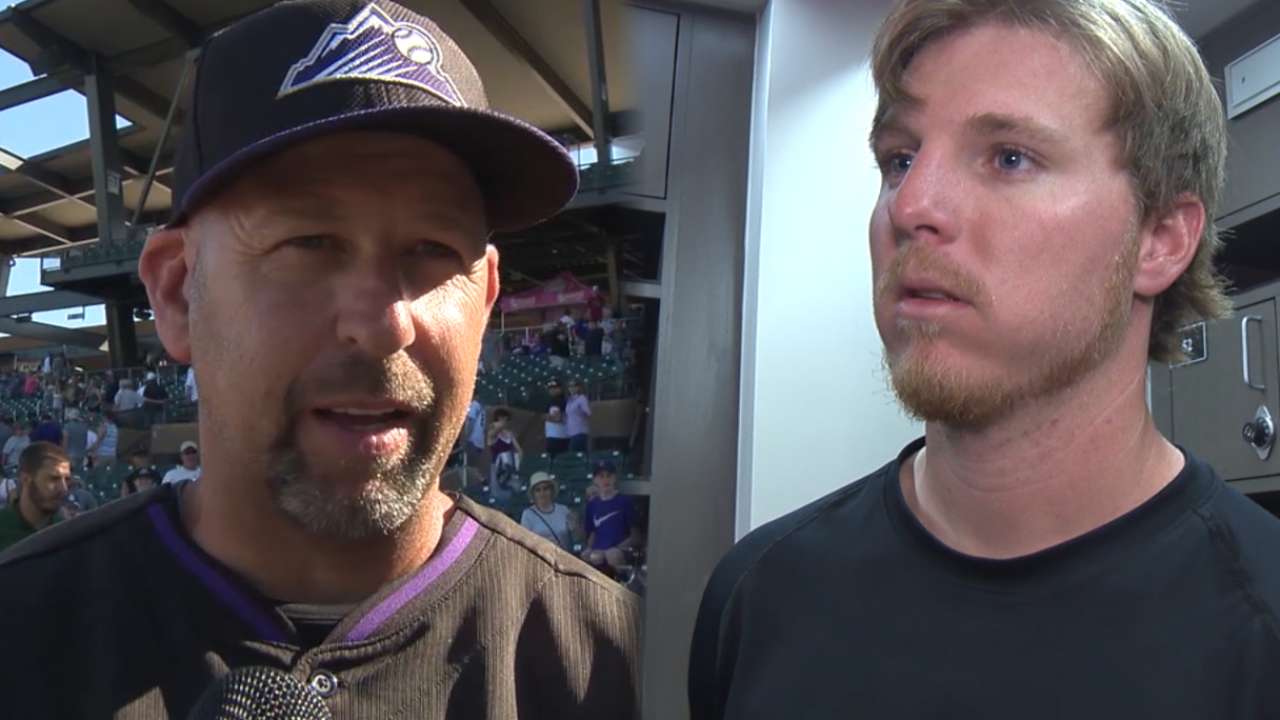 "It's a baseball decision," said general manager Jeff Bridich. "In our collective opinion he was outpitched by a group of players. It's a tough decision to make, especially [because of] the type of person he is, but the decision is in the best interest of the organization and the person involved."
Chacin receives a $1.35 million going away present, the portion of his $5.5 million salary the Rockies are obligated to pay. Just as important for Chacin is that with the Rockies making the decision Sunday, with two weeks remaining in spring training, he has a better opportunity to find a team that might have interest than he would as Opening Day gets closer.
It's not like he was going to be getting a lot of work in the Rockies camp in the next two weeks. It has reached that point of the spring where starting pitchers are being asked to pitch five, six innings at a time, meaning there are fewer opportunities for auditions. That, as much as anything, is why Lannan was sent back to Minor League camp on Sunday.
Gray, out of the University of Oklahoma, was the Rockies' first-round pick in 2013; Butler, out of Radford, was the 46th player selected overall in 2012. The pair is ranked 1-2 on MLB.com's organization prospect list, and Butler made three big-league starts last season.
They both opened eyes this spring, and not with their "stuff." There was never any question about that. Rather it was their maturity and focus that has caught the attention not only of the Rockies but of scouts from other organizations.
"It is," said one scout, "the difference maker for so many young players. It's realizing that talent is one thing, but making sure you maximize that talent ... is the key to success."
The Rockies saw enough of Lannan, an eight-year MLB veteran who has pitched for the Nationals, Phillies and Mets, to know he could fit into their big-league plans. By having him in the Minor League camp he can get expanded innings on a regular basis while the big-league staff gets an extended look at Gray and Butler.
If De La Rosa were to open the season on the disabled list, which would mean the Rockies would add two new faces to the rotation, it would seem logical to include Lannan, along with one of the young guns, just to provide a safety net.
It wasn't an easy decision to release Chacin. There were emotional ties. He'd been with the organization since he was signed out of his native Venezuela as a 16-year-old back in 2004. Two years ago he appeared to have arrived. He was 14-10 with a 3.47 ERA, and went 9-5 at Coors Field.
He, however, was derailed the ensuing off-season, and showed up last spring with concerns about how diligent he had been in his off-season conditioning program. He opened the season on the disabled list with a weak shoulder, was activated for two months, and after going 1-7 with a 5.40 ERA in 11 starts, went on the disabled list for good at the end of June.
The hope was Chacin would learn from that experience and rebound this spring.
Physically, he looked fine this spring, but that live fastball he once featured didn't return.
And on Sunday, the decision was made that Chacin won't return with the Rockies, either.
Tracy Ringolsby is a columnist for MLB.com. This story was not subject to the approval of Major League Baseball or its clubs.