Wendle wows in first spring camp with A's
Prospect acquired in Moss trade lauded for footwork, focus on defense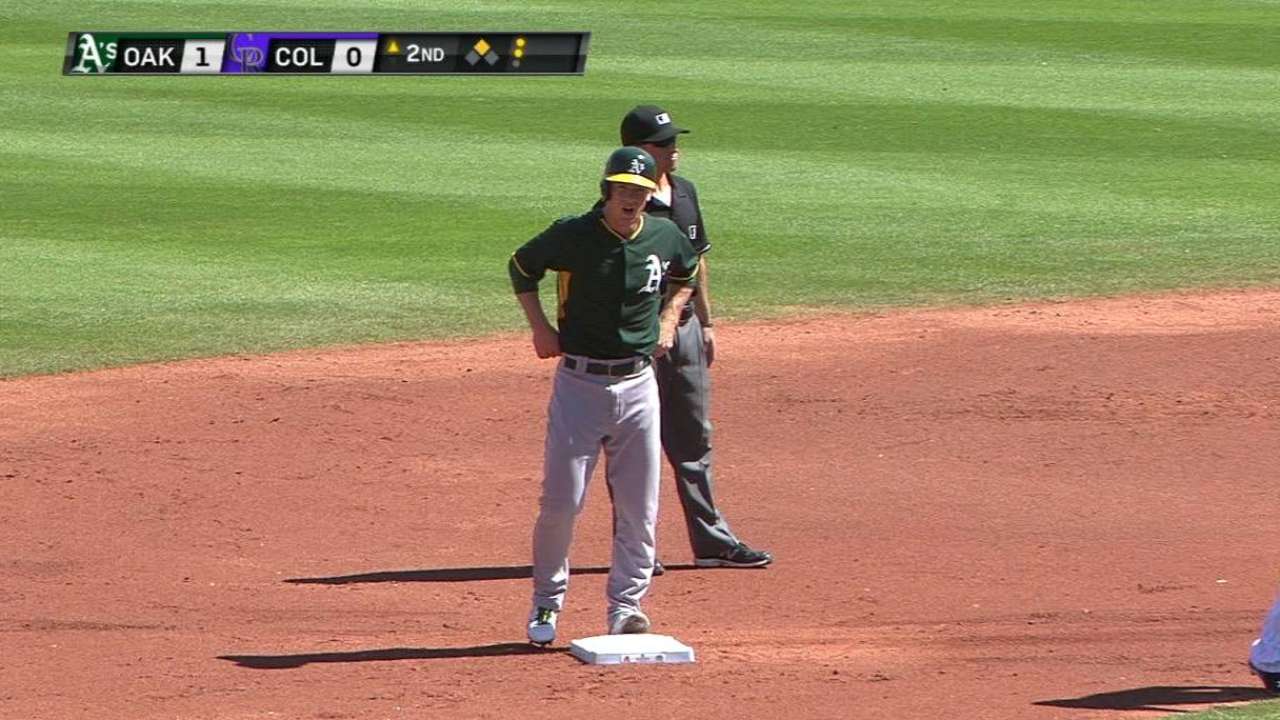 GOODYEAR, Ariz. -- The infielder the A's acquired in the trade that sent notorious talker Brandon Moss to Cleveland could not be heard as loudly in Oakland's clubhouse this spring, but Joey Wendle let his performance do the talking.
Wendle, ranked by MLB.com as the organization's No. 13 prospect, was reassigned to Minor League camp Sunday, but not before making a strong impression on the big league staff.
"He comes better than advertised," said manager Bob Melvin. "We had heard early on that the bat was ahead of his glove, and he's got a nice bat, but his glove comes with him, and he moves around better than I expected. I don't know why I expected his bat to be ahead, but I know he takes offense to it, too, when he hears about that."
It's true. The rap on Wendle has always been the same: His offensive game is ahead of his defense, or so says the Internet.
Wendle's heard it plenty, and he's not buying it.
"I would disagree with that," he said. "For whatever reason, when I got started, people always said, he's much better offensively than he is defensively, and I don't feel that to be the case at all to be honest. I feel that last year I made a lot of strides in my defensive game and getting to balls laterally and improving arm strength."
It's those side-to-side movements that have stood out to his admirers, including Melvin and infield coach Mike Gallego, who says of Wendle, "He has the body of a Jayson Nix but fields like a Mark Ellis. He's that polished."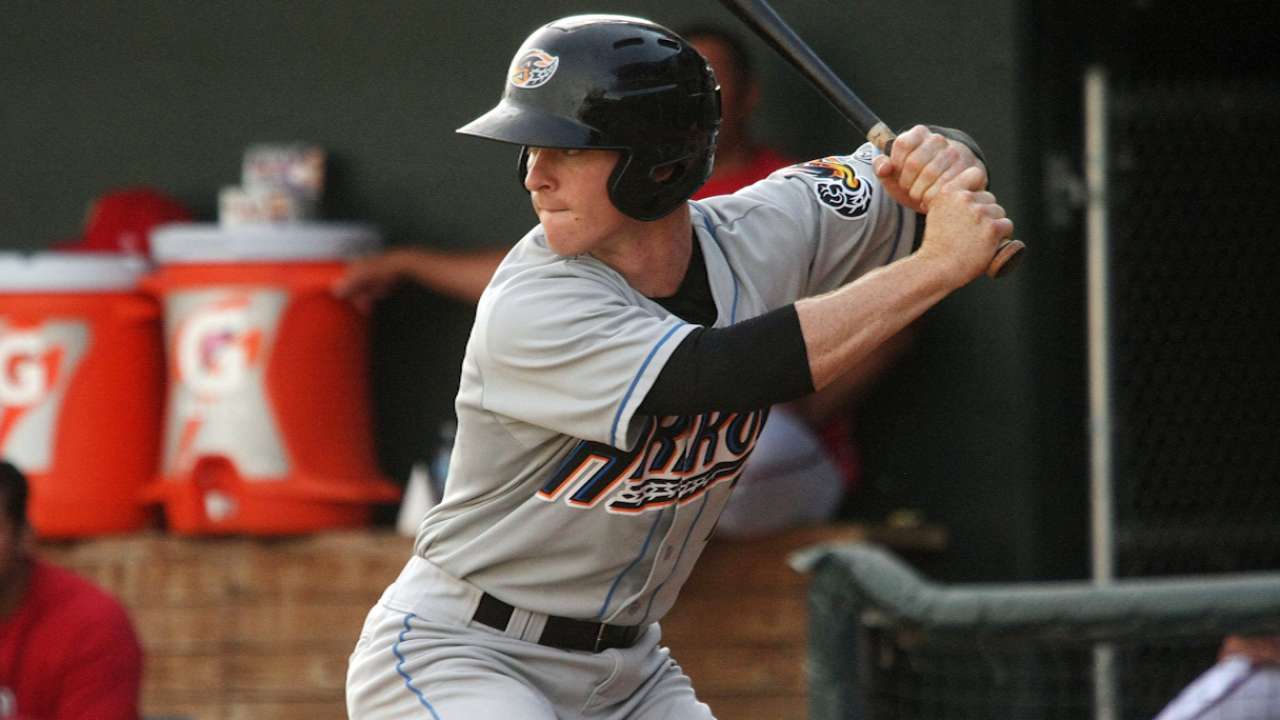 Wendle, who grew up in southeastern Pennsylvania as a fan of Phillies infielders Scott Rolen and Chase Utley, smiles at that.
"You'll have infielders who get their first step when the ball is hit toward them, but this guy is moving on foul balls, foul tips, check swings," Gallego said. "I haven't seen that type of footwork and eye focus in a long time.
"I see one of the best second basemen that have come in here with the ability to be really, really good."
Gallego routinely met with Wendle on the back fields in the early morning hours ahead of the club's scheduled workouts for additional grooming. Wendle is fairly quiet but respectful, and he's not afraid to listen and put in the work. His speed continues to surprise -- "He's got a third or fourth gear you don't even recognize until he's by you," said Gallego -- and it's shown up on the defensive end, too, when turning double plays.
At the plate, his strength is undeniable, his power potential buzzing. And he doesn't even wear batting gloves.
"That's when you know he's a great hitter," said Gallego, smiling.
"I just feel like they move around on me and my hands get all sweaty and clammy, so I just prefer it without them," said Wendle, who also wrestled and played soccer in high school. "I have two older brothers who both played college ball, and they never used them either, so I guess it was a personal preference for the whole family."
There's a good chance Wendle, 24, begins the regular season at Triple-A Nashville, a short plane ride away from his new bride, Lindsey, who teaches English at a community college in Durham, North Carolina.
His goal, he says, "is to be a balanced, all-around baseball player."
"Just his talent alone speaks for itself," said Gallego. "I can't put a time limit on it, but he can definitely go toe-to-toe with a lot of Major League second basemen out there."
Jane Lee is a reporter for MLB.com. This story was not subject to the approval of Major League Baseball or its clubs.