Graveman stands out in A's crowded rotation race
Righty has allowed one run over 15 innings for 0.60 ERA in spring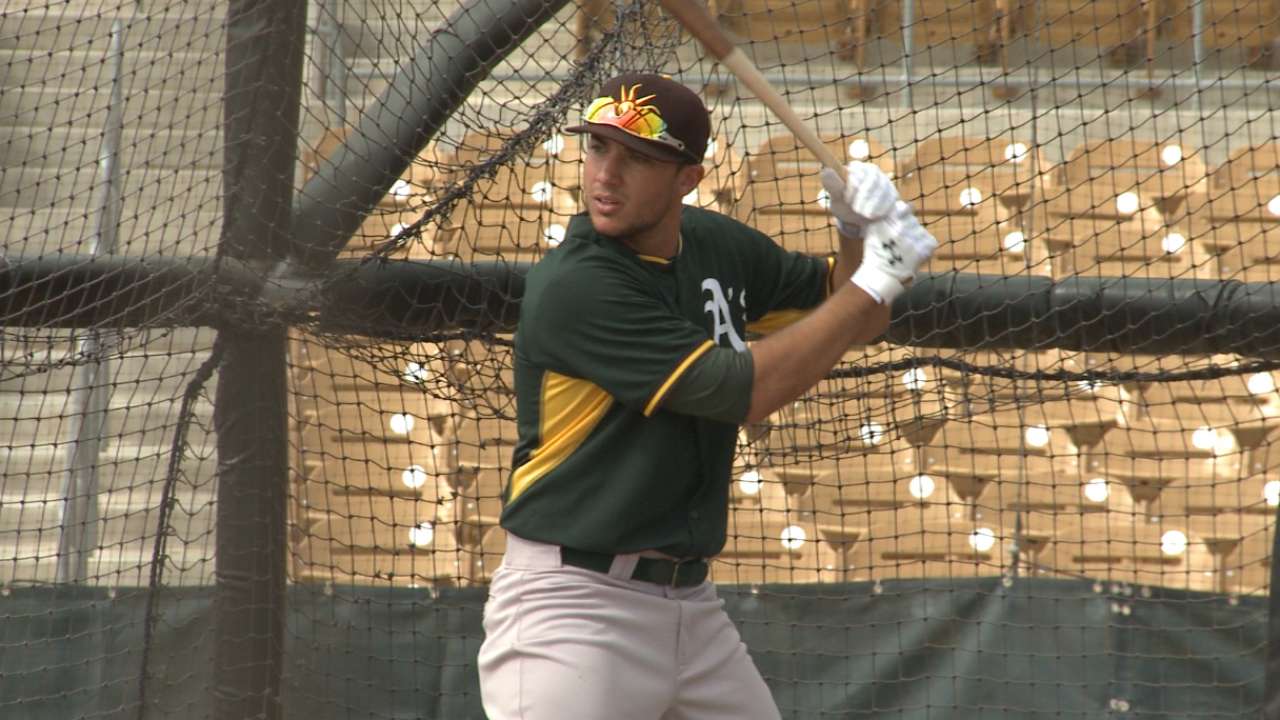 GOODYEAR, Ariz. -- Blink, and you probably missed most of Kendall Graveman's 5 1/3-inning outing against Cincinnati on Sunday.
The A's right-hander continued to cement his place in the starting rotation by making quick work of the Reds, striking out five and notching 11 groundball outs. Not once did he put the ball in the air -- even the lone hit he allowed was a chopper up the middle off the bat of Joey Votto. Graveman's only other base runner boarded via walk.
The efficient righty has allowed just one earned run in 15 innings for a 0.60 ERA this spring, and though he's not officially punched a ticket into the rotation amid a crowded competition, there's seemingly no doubt that will happen soon.
Even manager Bob Melvin is running out of things to say about him.
"We haven't seen him struggle," Melvin said. "He's been great. He knows how to pitch."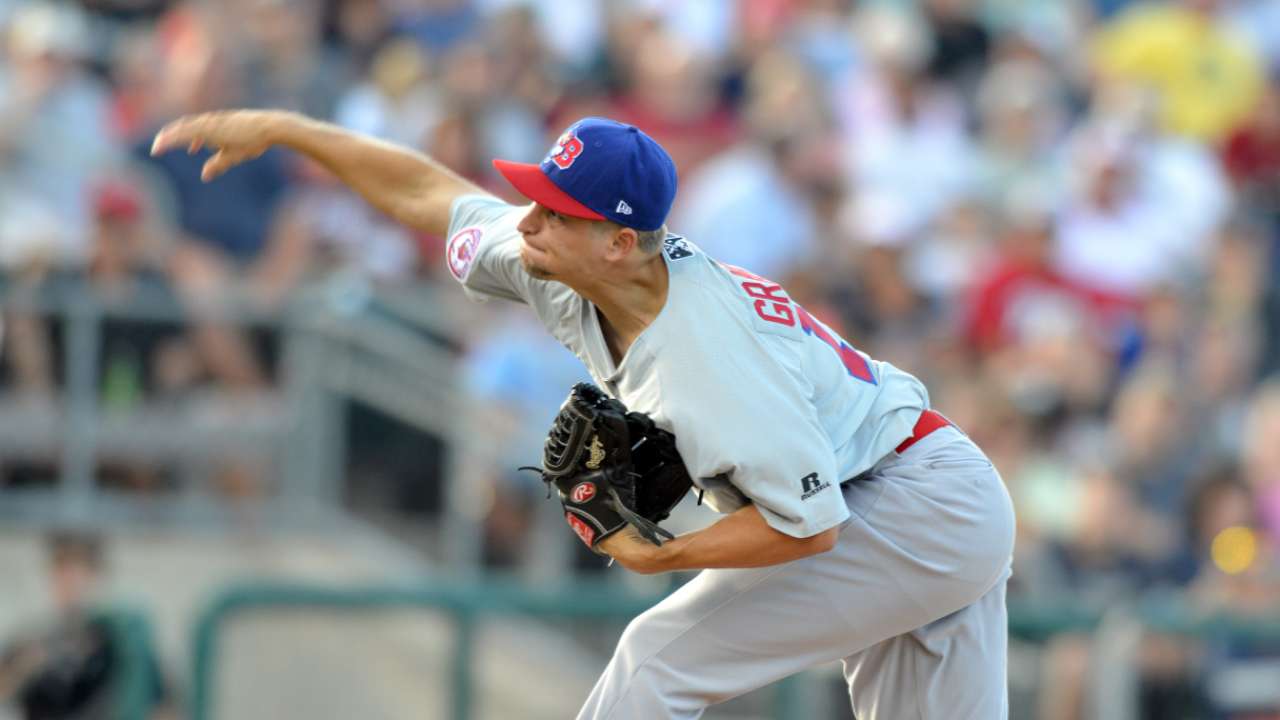 "Stuff was sharp today," Graveman said. "I was trying to really get ahead of people today with strike one. I wasn't as good as I wanted to be with that, but I was able to make my pitches late in counts.
"I was getting on top of the baseball great, and if I can keep the ball on the ground the majority of the time, that means you have to get four singles to score runs. The defense knows that by now, so they're on their toes, they're ready, and they're making plays behind me."
Graveman used part of the day to work on mixing speeds with his slider, something he's been developing with pitching coach Curt Young. By dialing it back some, he was able to get a few strikeouts with it, particularly in 3-2 counts when he'd normally rely on his fastball.
"When they haven't seen it that much, they're not going to be able to pinpoint one pitch when I'm going 3-2," he said. "I don't want to get to that point, but when I do, it makes it kind of tough on them. When I'm rolling over a lineup, holding something is important so I can add a pitch when I need to, something they haven't seen for that element of surprise."
Said Melvin: "You're getting at a time when you have them out there that fifth, sixth time, so you're really seeing what they have to offer. He was really up for it today."
• Sunday was also Scott Kazmir's day to start, so he took his turn in a Minor League game, tossing four innings and surpassing the 50-pitch mark. The lefty will be back in a Cactus League game his next time through the order.
• Ike Davis returned to first base Sunday for the first time since suffering a back injury that sidelined him for several days. Davis made it through 5 1/2 innings without any issues, going 1-for-3 at the plate.
Jane Lee is a reporter for MLB.com. This story was not subject to the approval of Major League Baseball or its clubs.