Hernandez using defensive versatility to make his mark
Dodgers prospect has also impressed at the plate this spring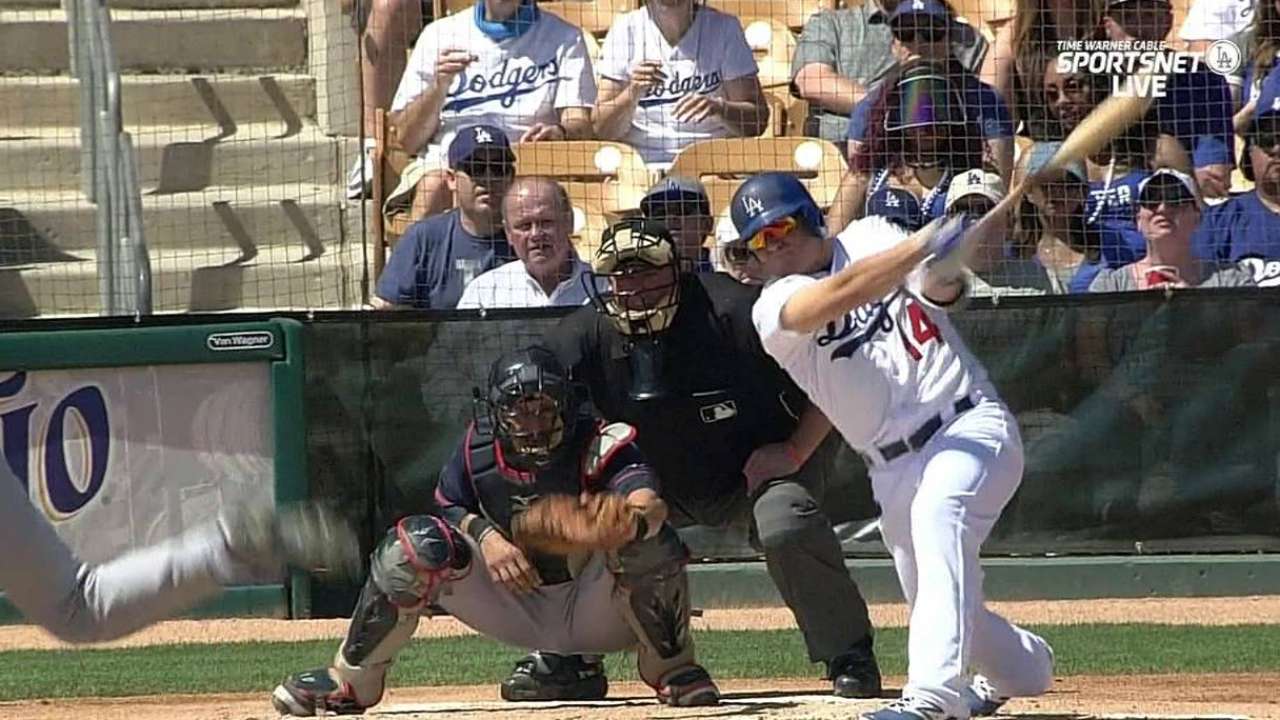 GLENDALE, Ariz. -- Joc Pederson isn't the only Dodgers rookie trying to break into a loaded roster.
Kiké Hernandez has homered in each of the last three games and, while that will catch the eye, the Dodgers are more impressed that he's started at four positions this spring -- second base, shortstop, third base and center field.
Along with Chris Hatcher and Austin Barnes, Hernandez was a key piece in the trade that sent Dee Gordon, Dan Haren and Miguel Rojas to the Marlins. Andrew Heaney, also in that deal, was flipped to the Angels for second baseman Howie Kendrick.
Hernandez began the spring 0-for-13, so he's 9-for-25 with three home runs since that opening slump, leaving his average at .237.
"I definitely feel a lot better at the plate," Hernandez said after homering again Sunday. "I feel like I was just anxious until I got my first hit out of the way, doing things that weren't really what I'm used to doing. I was a little lost at the plate, but now I'm back to what I'm used to doing."
The Dodgers bench is crowded. Justin Turner is coming off a breakout season and plays all four infield positions. Alex Gonzalez has contractual protection from being sent to the Minor Leagues. Darwin Barney is a former Gold Glove winner who hit .303 after his trade last summer to Los Angeles.
And the outfield overload is well known, with Pederson and Andre Ethier trying to join Yasiel Puig and Carl Crawford, and right-handed hitters Scott Van Slyke and Chris Heisey also competing for jobs.
Ken Gurnick is a reporter for MLB.com. This story was not subject to the approval of Major League Baseball or its clubs.