MLB.com Columnist
Mike Bauman
Royals eyeing crowning October achievement
Reigning AL champs feel they can make successful WS title run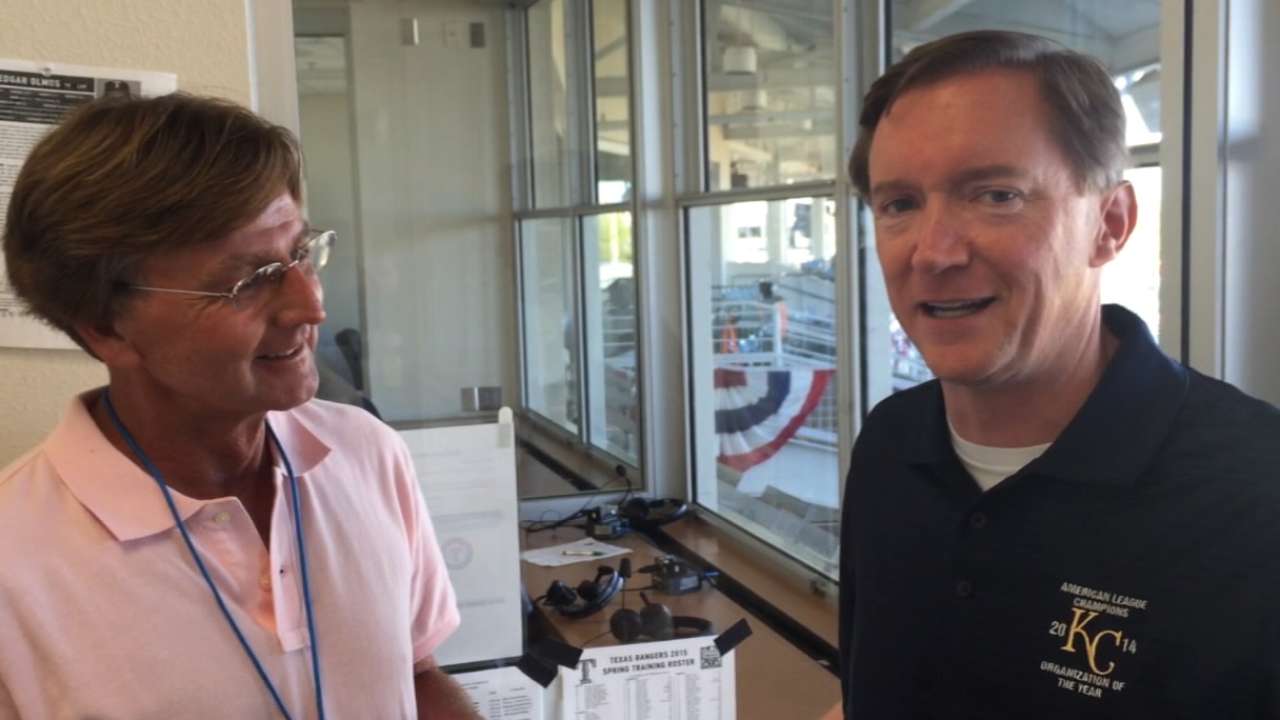 SURPRISE, Ariz. -- The Kansas City Royals, after ending a postseason drought in a huge way, do not plan on being one-and-done in October.
The Royals, who had not been in the playoffs since 1985, may have entered the 2014 postseason as a Wild Card, but they went 8-0 as they charged through three levels to win the American League pennant. They had the misfortune to run into the Giants and Madison Bumgarner in the World Series -- losing in seven games. Nobody has beaten the Giants in a postseason series in the last three even-numbered years.
This experience left the Royals, according to manager Ned Yost, in a position where their confidence has understandably increased. But it also left them with a sense of unfinished business, getting so close to baseball's ultimate prize, but not quite grabbing it.
Observing his team in Spring Training this season, Yost said on Sunday, "I noticed a huge difference -- their swagger, their confidence, their work ethic. All winter long, I was really proud of what we accomplished, but I was nowhere near satisfied with what we accomplished. But when I got here, I found out that every player in that room shared the same sentiment.
"There has been not one time -- for the first time in Spring Training -- where I have not had to stop a drill and say: 'All right, let's get focused.' They are tremendously focused, they are doing all their drills with a lot of intensity and a lot of energy. They know how close they came last year and they want to get back. They are more focused than I've ever seen them, as a group. And they're more confident than I've ever seen them."
For everything the Royals accomplished last season, losing Game 7 of the World Series remains a heart-breaking experience.
"When you come that close and then you have to start all over again, when you're so close that you can touch it, and all of a sudden it's light-years away again, I don't think that ever goes away," Yost said.
The bullpen was a tower of strength in the postseason last year, particularly the late-inning trio of Kelvin Herrera, Wade Davis and closer Greg Holland. An argument could be made -- and Yost makes it -- that the bullpen could be even better this season.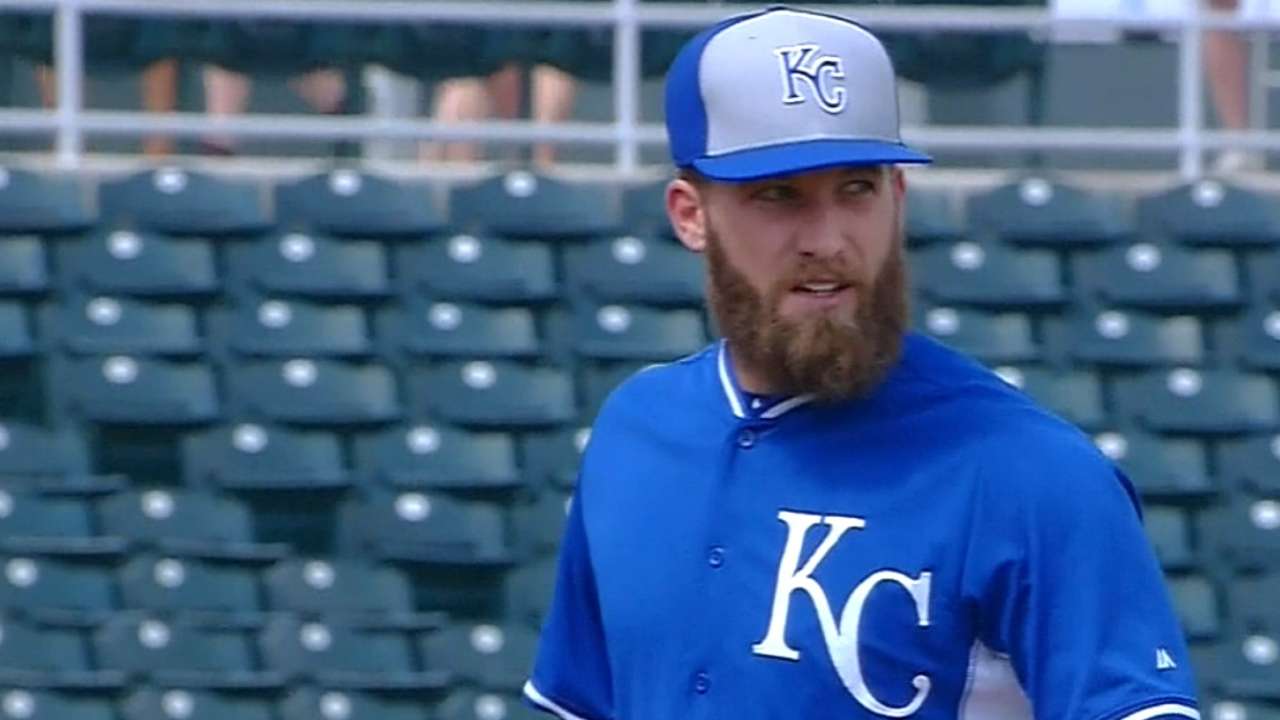 Luke Hochevar is ahead of schedule coming back from Tommy John surgery. Veteran lefty Franklin Morales has made a strong impression. Ryan Madson, formerly a successful closer who has not pitched since 2011 after Tommy John surgery, has made himself a contender for a role with the Royals.
"I look at him right now as a guy who is definitely going to help us," Yost said. "We still have two weeks to determine if it's going to be at the beginning of the season or not. His pitches have gotten much more effective, much more consistent, with each outing. His changeup's devastating. Early in spring, he was having trouble commanding it, now, he's getting it down in the zone more consistently. That's what he needs to be successful."
The Royals lost designated hitter Billy Butler and solid right fielder Nori Aoki, but they have compensated there with the additions of outfielder Alex Rios and designated hitter Kendrys Morales.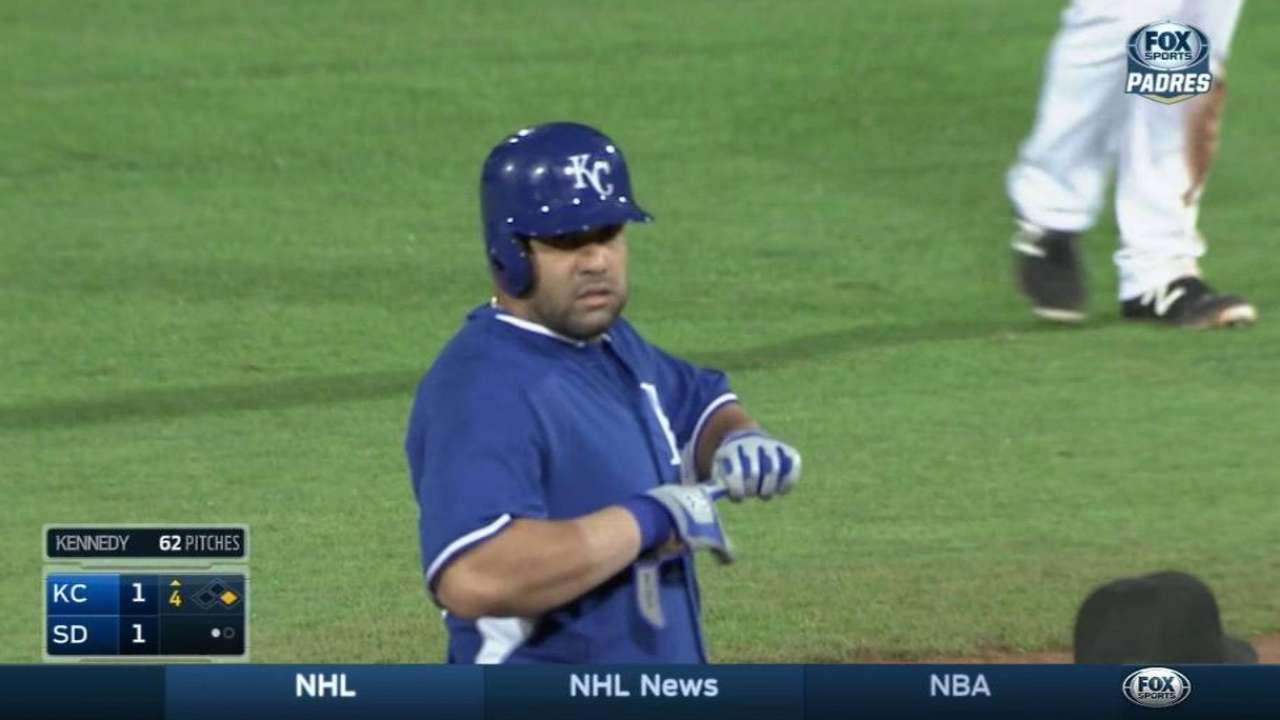 "The addition of Alex Rios and Kendrys Morales, that's going to be make us better," Yost said. "I think Rios and Morales are going to be really solid offensive performers for us. And just the experience factor of last year, going through that with a young group of players, is going to make us better."
That also makes sense. The big question facing the Royals this season is how they can withstand the loss of ace James Shields. He provided not only performance, but leadership.
The Royals have added veteran starter Edinson Volquez, who is coming off a fine season with the Pirates. Two talented young pitchers, who have already performed very well for the Royals, hard-throwing Yordano Ventura and lefty Danny Duffy, could help considerably by increasing their share of innings. Duffy was headed in that direction on Sunday with a solid outing in a 4-2 victory over a split-squad Giants team.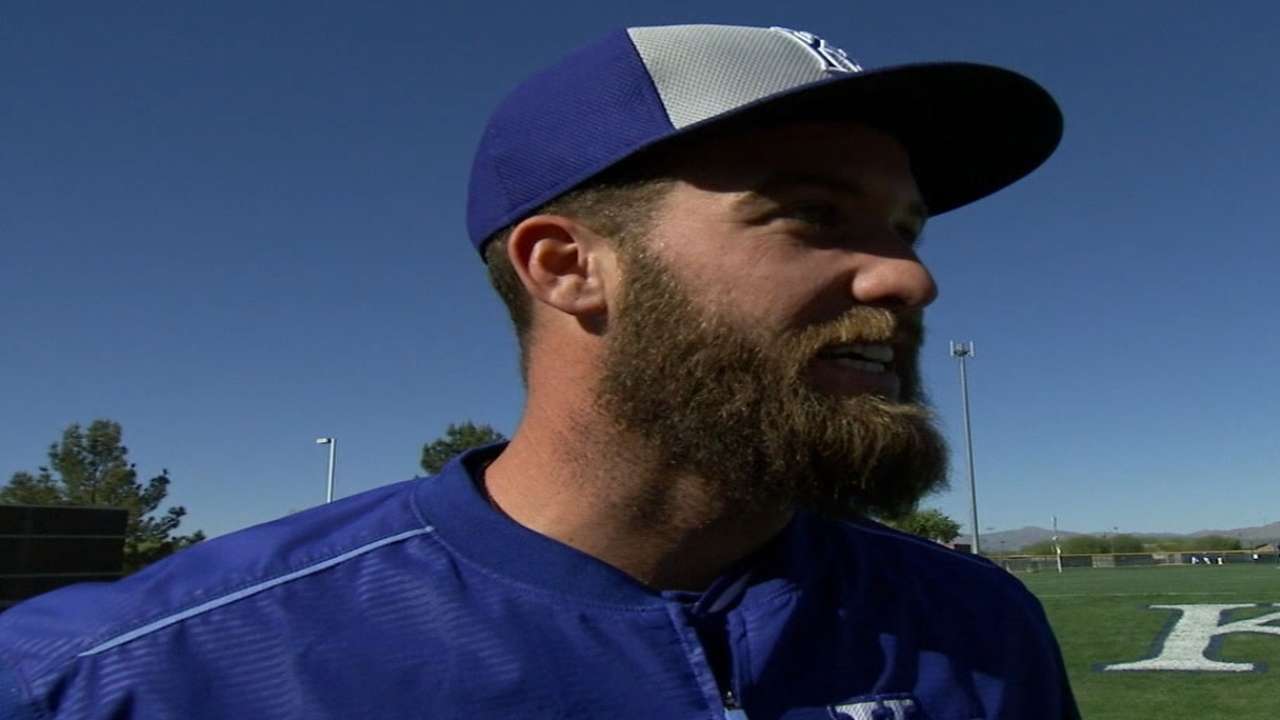 The Royals should continue to be an outstanding defensive team, populated primarily by players who have either won Gold Glove Awards or should have won Gold Glove Awards.
But there is nothing like unanimity regarding the Royals among the baseball media. Two prominent analytical websites predicted that the Royals will finish with a losing record.
When this is mentioned to the manager, he is, to put it gently, dismissive.
"I don't care about that," Yost says. "That is National Enquirer stuff as far as I'm concerned. That stuff doesn't make any sense to me so I completely dismiss it. I don't even look at it."
The Royals didn't particularly look like a fluke when they won the AL pennant in 2014. Far from being a one-hit wonder, they see in themselves the possibility of taking the one ultimate step they didn't take last October.
Mike Bauman is a national columnist for MLB.com. This story was not subject to the approval of Major League Baseball or its clubs.