After slow spring, Tigers option top prospect Moya to Triple-A
Outfielder scuffles at plate in second big league camp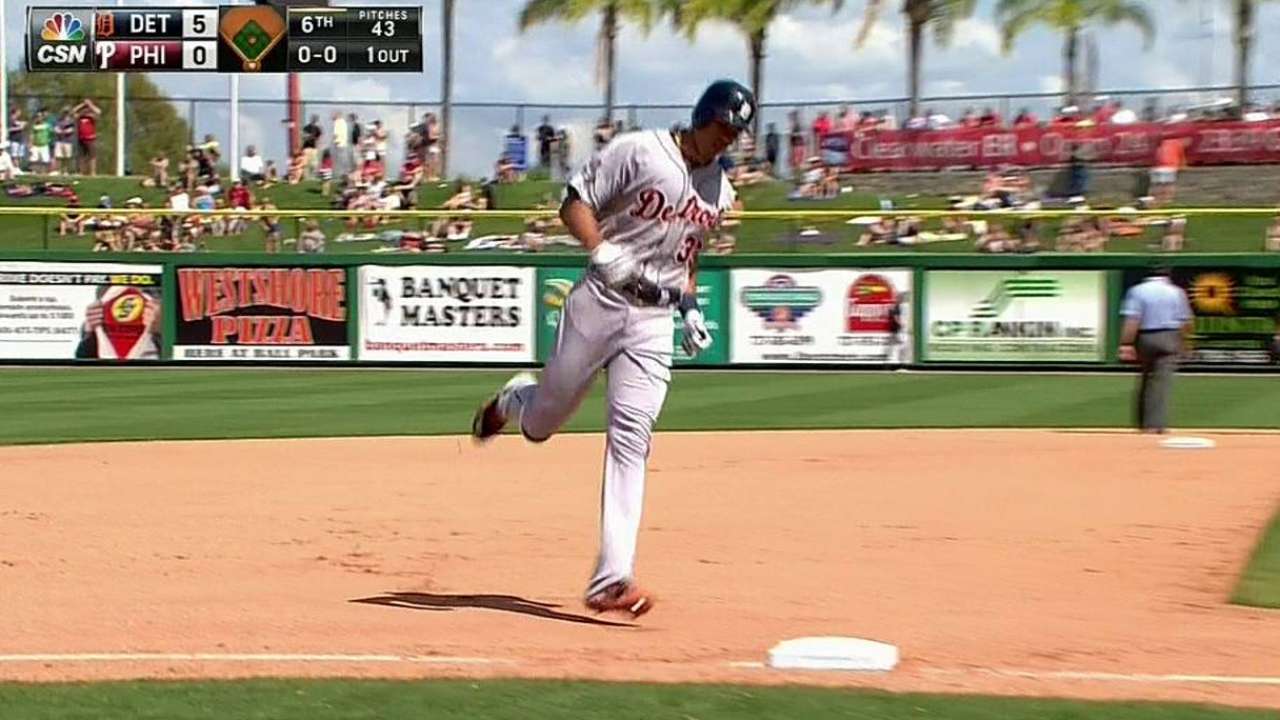 LAKELAND, Fla. -- Steven Moya's Spring Training never developed like he'd hoped. It still hasn't dampened his hopes to getting back to Detroit.
"You'll see me again," he told reporters on their way out Sunday after the Tigers optioned their slugging top prospect to Triple-A Toledo.
If he had his head down, it wasn't so much out of disappointment as it was out of attention to the reporters looking up at the 6-foot-6 outfielder.
A year ago, Moya was an unexpected sensation in camp, outperforming expectations. Once he followed that up with an MVP season at Double-A Erie, he vaulted up the prospect rankings and is currently ranked as the club's No. 1 prospect by MLB.com.
He wasn't catching anyone by surprise this spring, and his bat never came around. He went 4-for-32 at the plate with no walks and 12 strikeouts, and admittedly got into bad habits with his swing that he had to fix.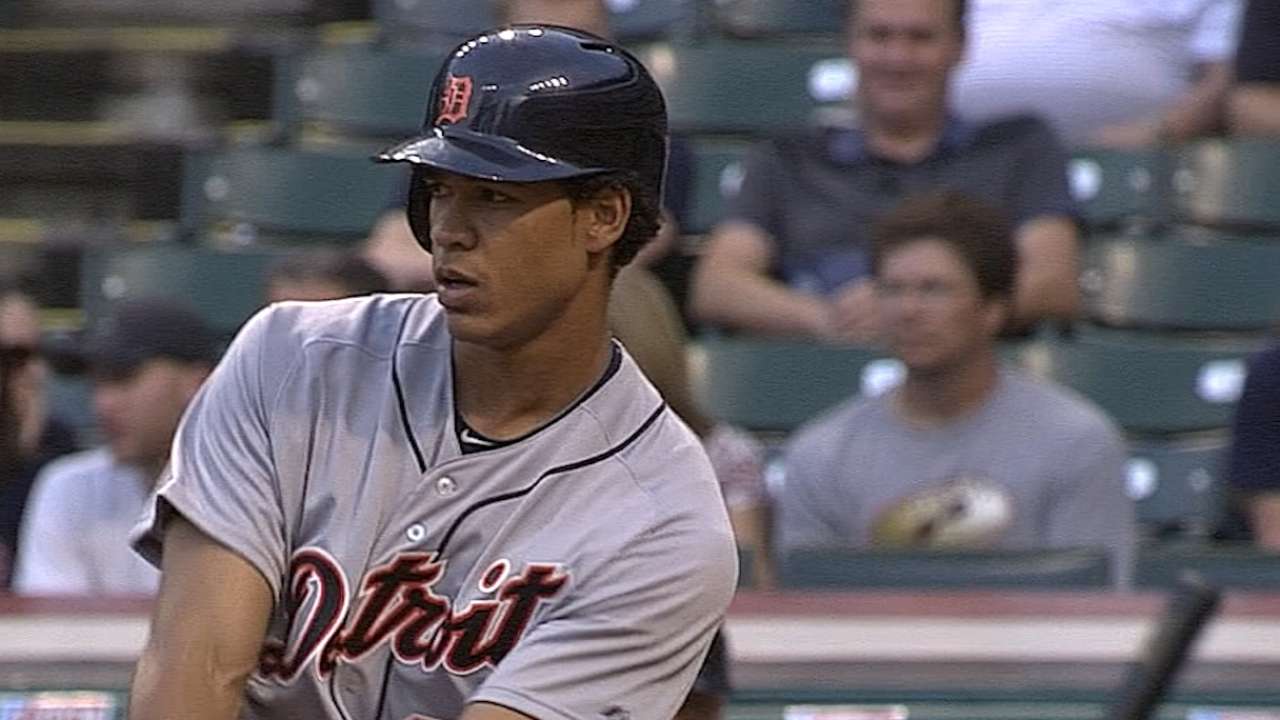 "I started to change things that I shouldn't," he said. "I'm just going to go back to what I did before."
Instead of a prospect with nothing to lose, he had nothing to win. Moya once looked like he'd be headed to Spring Training with a job to win -- right field before the Tigers signed Yoenis Cespedes, or maybe the DH spot before Victor Martinez progressed quickly from his knee surgery.
"Maybe I put pressure on myself a little bit to do too much," Moya said. "Trying to do too much, I did nothing."
Moya will be the everyday right fielder at Toledo, joining fellow prospect Daniel Fields in the Mud Hens outfield. If he can duplicate his impact against more veteran pitching in the International League, he could force his way into consideration as a late-season bat. Or he'll become a target for teams in a midseason deal.
"He scuffled a little bit," manager Brad Ausmus said, "and he knows he's been scuffling with his swing. But it's only a month's work on Steven Moya's resume. He's going to be a good player. He wasn't sent out just because he was struggling. We have other outfielders who are locked in at this point.
"But he's a good kid who's as hard a worker as I've come across. He will get through this. I'm not concerned about it at all. He'll be fine."
Jason Beck is a reporter for MLB.com. Read Beck's Blog and follow him on Twitter @beckjason. This story was not subject to the approval of Major League Baseball or its clubs.