Altuve, Springer to push Astros' running game
Club looks to mix power with savvy basestealing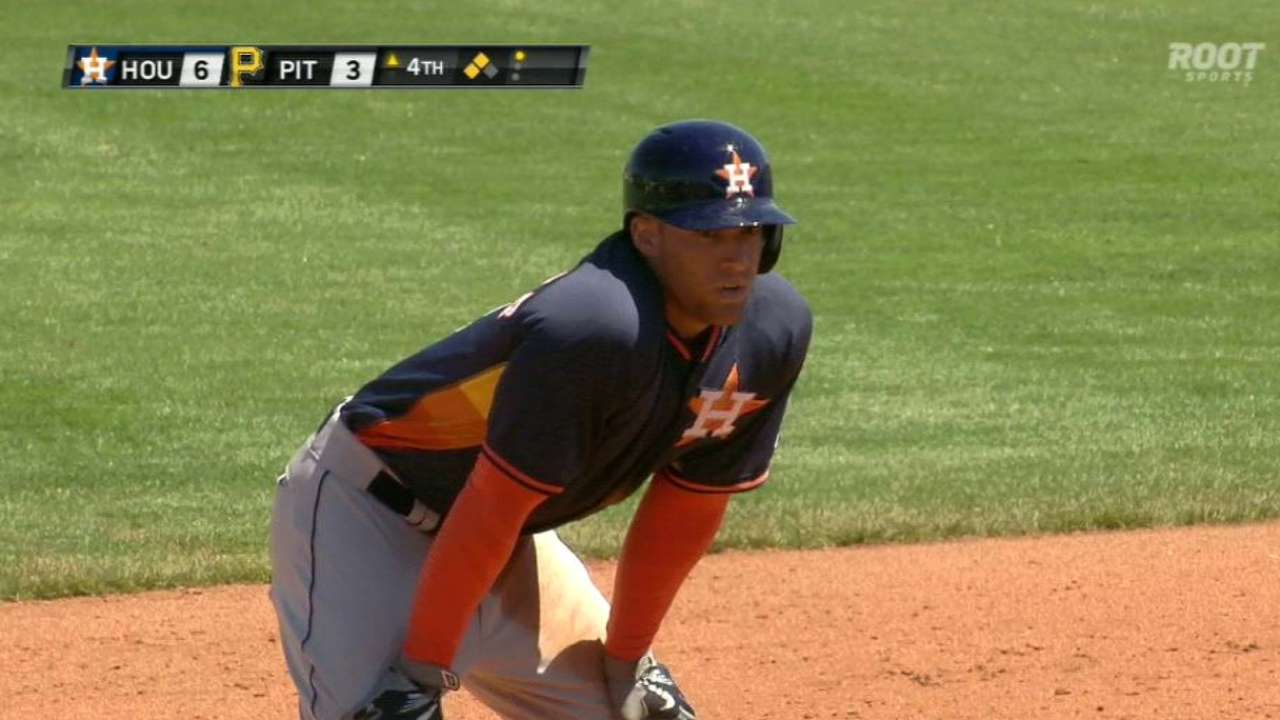 KISSIMMEE, Fla. -- The Astros figure to hit a lot a home runs and strike out a lot this year, which is the product of having some free swingers with raw power. That doesn't mean the club won't try to force the issue on the bases, either.
With Jose Altuve, who led the American League in stolen bases last year, and George Springer, who stole 45 bases in the Minor Leagues in 2013, atop the batting order, the Astros have some guys that can run, too. And manager A.J. Hinch said taking extra bases -- not necessarily stealing bases -- will be a big part of the Astros' DNA.
"Like anything, it's all built on trust," Hinch said. "You want your players to play with freedom, and if they feel like they need to take an extra base they can take an extra base. They have the freedom to play. By no means do I want to put a ton of restrictions on them, but you want to make sure they know the situation."
Which means if Altuve is on first base and Springer is at-bat facing a left-hander, the last thing you'd want to do is give Altuve the green light and allow him to steal second. That would open up the door for the pitcher to work around Springer and take the bat out of his hands. But if you're down one run late in the game and Altuve is at first, you can bet he's going.
"Our guys are pretty heady when it comes to that type of stuff," Hinch said.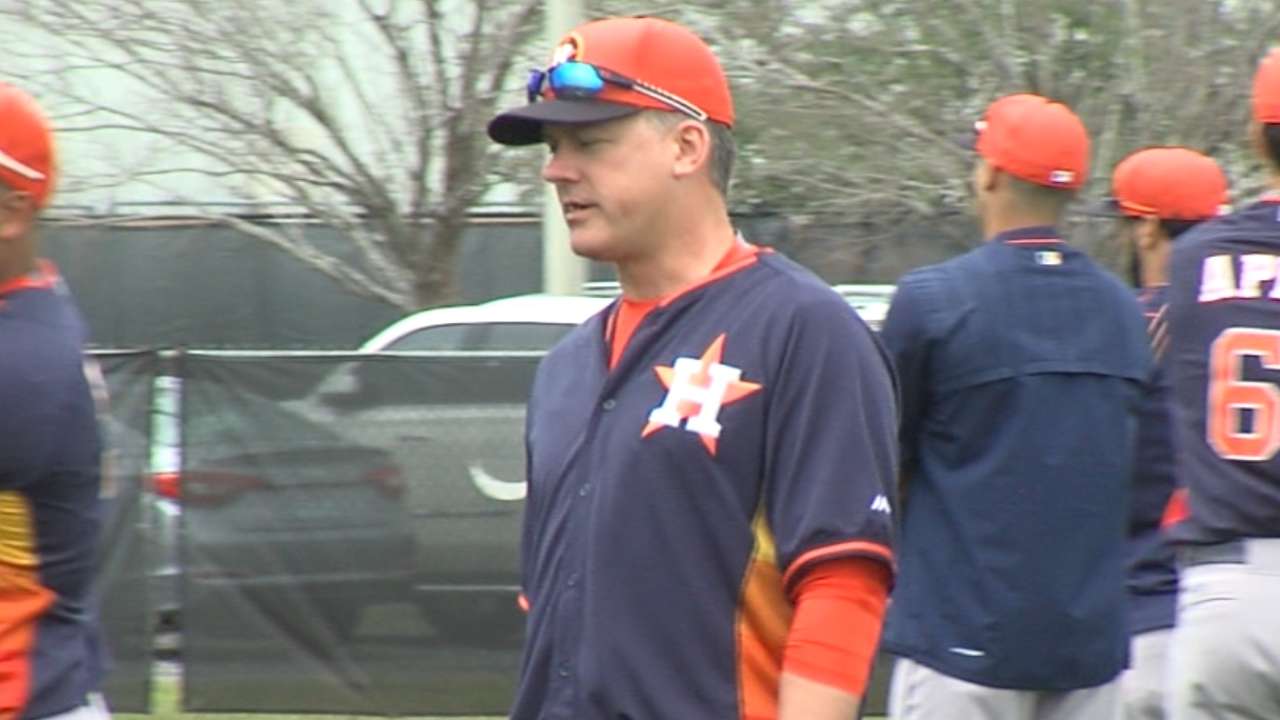 Gary Pettis, the Astros' outfielder/baserunning instructor, has been working with potential basestealers this spring on getting better jumps, a group that includes Altuve, Springer, Jake Marisnick and Gregorio Petit. He's been using a stopwatch to time the players' jumps while trying to make sure the times are consistent for each player.
Pettis, who stole 354 bases in his Major League career, is preaching efficiency and picking your spots to steal more than running because you have speed.
"You don't want to run just to steal bases," he said. "A stolen base gets you in scoring position. Now if you rack up numbers doing that, great. You're helping the team and you help yourself also because of the numbers, but you're stealing to get into scoring position. That's what we're doing."
Altuve was caught only nine times in 65 chances last year, which is a good ratio. In 2013, he was thrown out trying to steal 13 times in 48 chances, which isn't ideal. Ironically, Pettis' best season running was in 1985 when he was caught only nine times in 65 chances with the Angels.
He said if you pick the right spots, basestealers can still put up impressive numbers.
"If you want to steal 50 bases a year, that's a big number," Pettis said. "But when you look at playing 162 games, that's only two bases a week. If you steal two bases a week, or say eight bases a month, you'll end up with 48 at the end of the season.
"I'm sure there's probably going to be a week or two in there where you steal more than two bases or a month when you steal more than eight bases, so when you break it down like that and make the numbers smaller to achieve, maybe that might ring a bell where they can say, 'You know what? I can do that.' That's our goal, to try to be efficient."
Brian McTaggart is a reporter for MLB.com and writes an MLBlog, Tag's Lines. Follow @brianmctaggart on Twitter. This story was not subject to the approval of Major League Baseball or its clubs.