McCutchen's maladies not a concern for Pirates
Manager, GM say star outfielder will be ready for Opening Day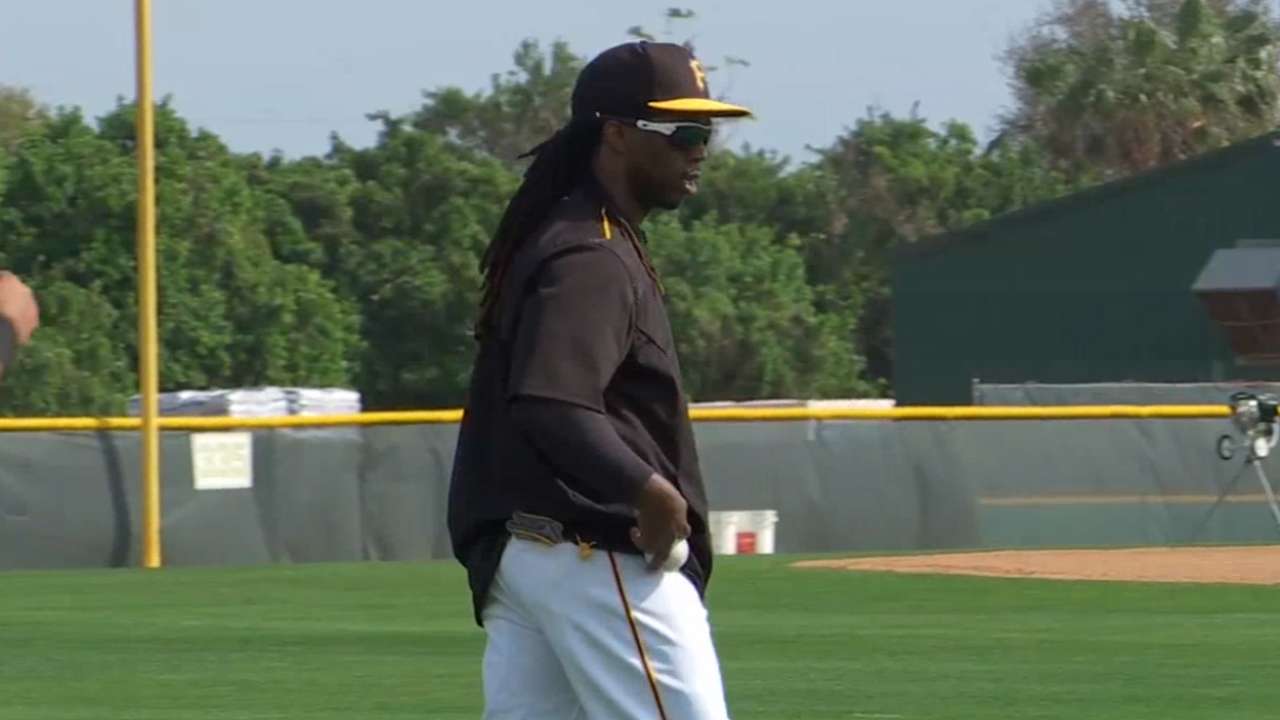 KISSIMMEE, Fla. -- It is conceived as a Dream Outfield but, at the moment, it seems like the sort of dream that might feature Freddy Krueger.
Starling Marte, the displaced left fielder, is doing his part. Right fielder Gregory Polanco, however, is still spinning in the funk that enveloped him in August (7-for-33 after going 1-for-3 with an infield single Sunday). And of greatest concern, perennial All-Star center fielder Andrew McCutchen remains sidelined by his ambiguous "lower body soreness."
McCutchen's condition became clarified just a wee bit on Sunday -- but not the timetable for his possible return to action, although manager Clint Hurdle did say confidently after Sunday's game here, "I anticipate we'll see him on the field sometime this week."
Early Sunday, McCutchen sat in front of his McKechnie Field locker, his left leg extended, swathed in a bulging ice pack. The bandaging extended from mid-thigh to his ankle, but most of the ice appeared concentrated around the knee.
To the regular, daily inquiries, McCutchen said simply, "I'll be ready."
Sunday marked the 10th day since McCutchen last played -- and now only a like number of game days remain before the Pirates break their Florida camp.
That shrinking schedule does not seem to concern anyone.
"He's at the point in his career that he knows what he needs," general manager Neal Huntington said. "He continues to make progress, and we expect him to be ready for Opening Day (April 6, in Cincinnati). First and foremost, we want to make sure he's as healthy as can be when he's ready to go.
"We feel comfortable in where we are with him."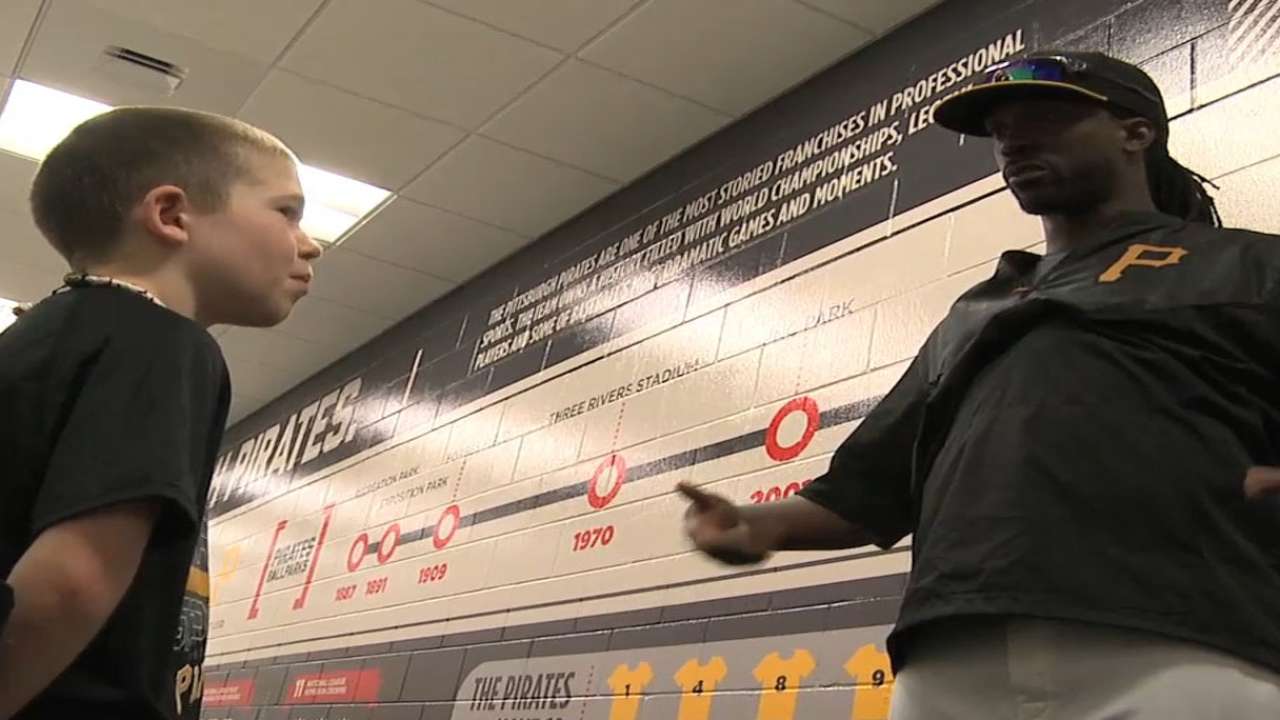 Hurdle had a similar response to whether he was confident his Opening Day lineup would include McCutchen, who has had a total of 13 plate appearances this spring.
"I am," Hurdle said. "We're confident the at-bats, the innings in the outfield [he needs] will be there. His Aprils haven't reflected what he's done in Spring Training anyway."
As Huntington elaborated on that point, "He's had incredible springs in the past and struggled in April."
The inference is clear: McCutchen could just as well now have a meager spring, then tear the April cover off the ball.
Two other circumstances of McCutchen's status were raised.
Depending on the specifics of what he is dealing with, could the typical early-season chill affect his condition?
"No. That's not a consideration at all," Huntington said.
Was McCutchen dealing with an issue even earlier in camp, perhaps accounting for the fact he served as the DH in his first couple of games, not appearing in center until March 9, in the Bucs' seventh game.
"Now you're asking if he had issues we didn't talk about early," said Hurdle, affably. "That's not a conversation I'd want to have. We just wanted to DH him."
Tom Singer is a reporter for MLB.com and writes an MLBlog Change for a Nickel. Follow him on Twitter @Tom_Singer. This story was not subject to the approval of Major League Baseball or its clubs.