Aggressive baserunning could benefit Cards this season
St. Louis steals five bases vs. Orioles, shows new attitude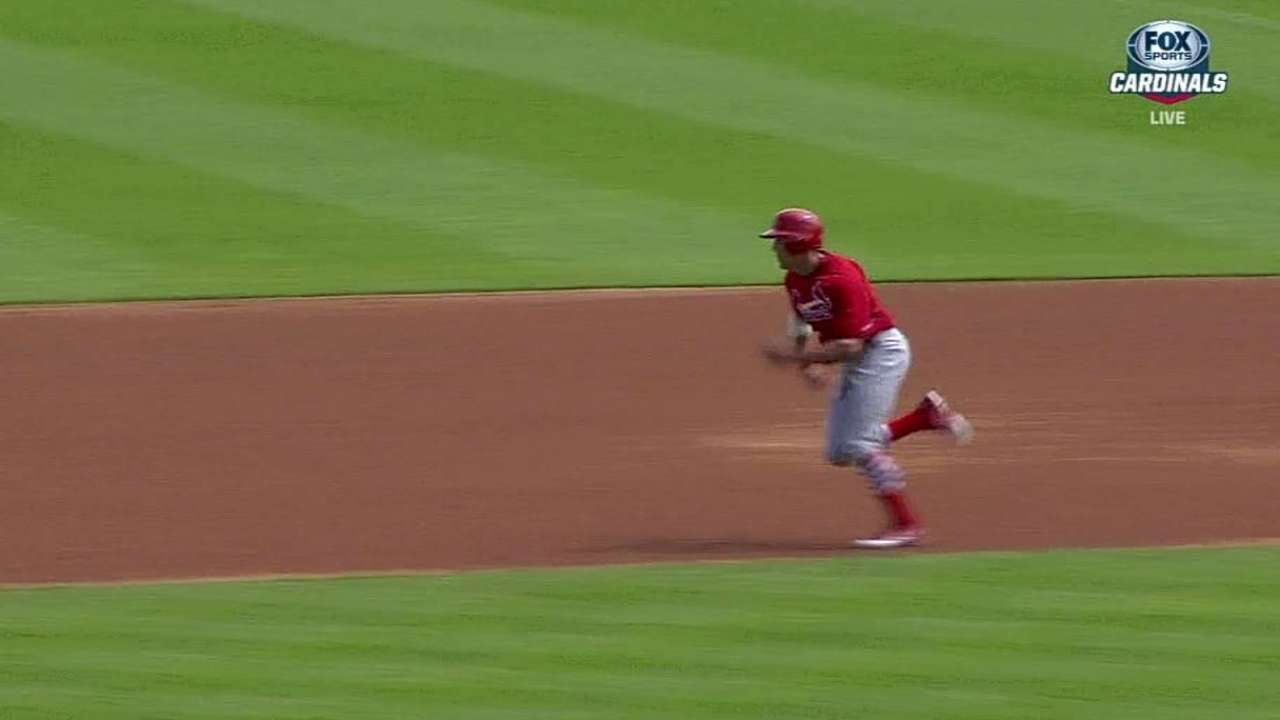 SARASOTA, Fla. -- There's been a lot of interest this spring in the Cardinals' more aggressive approach on the basepaths. It was obvious once again Sunday, when they swiped five bases against the Orioles at Ed Smith Stadium.
To put that number into perspective: The Cardinals only had four steals last September.
As manager Mike Matheny pointed out following Sunday's 8-6 win, St. Louis might not carry these results into the regular season. The right situation might not present itself quite as often this summer as it does during Grapefruit League play.
But the attitude could benefit the Cardinals come April, and it gives Matheny and his coaching staff a chance to see what some players can do.
"Just trying to go out there and see what you can do, push the envelope," outfielder Randal Grichuk said, "and it'll feel comfortable when the season comes."
The Cardinals finished with fewer stolen bases last year than everyone but the Giants and Orioles. They had only one player crack double digits: Kolten Wong, with 20.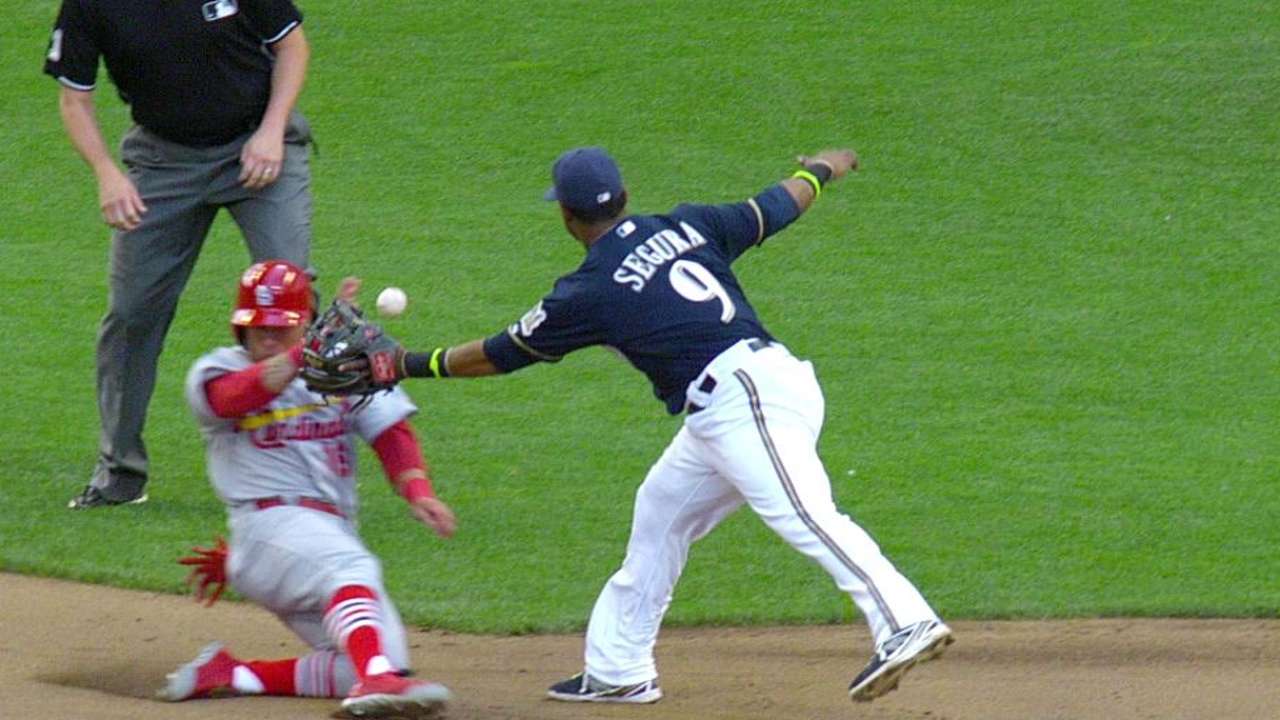 But after running wild Sunday, they have collected 18 steals in 17 games.
"We've been preaching aggressiveness. Give 'em the freedom when the player looks right, times look right, situation looks right," Matheny said. "They got good jumps, and it was fun to watch."
It started right away Sunday. Left fielder Jon Jay hit a leadoff single and got thrown out trying to steal second -- a good jump, Matheny said, but an even better throw by Orioles catcher Steve Clevenger.
Center fielder Peter Bourjos reached on an error in the second inning and stole second base. He and catcher Cody Stanley then pulled off a double steal. That put Bourjos in position to score on a groundout by Jay.
Wong stole third base in the fifth inning, setting up another run on an RBI single by Grichuk. Wong was set to steal in the first inning, but his attempt was negated by a foul ball. The same thing happened to Grichuk in the seventh inning.
Matheny said after the game that he's not putting up a permanent green light for everyone. In fact, he said, he's handling it the same way he did last year.
But the attitude seems to be different. The results certainly were on Sunday.
"I think we had opportunities to do it," Bourjos said. "We just took advantage of what was in front of us, and that's huge. That puts a lot of pressure on them."
Adam Berry is a reporter for MLB.com. Follow him on Twitter at @adamdberry. This story was not subject to the approval of Major League Baseball or its clubs.