Facing another tough lefty, Duda swats first spring dinger
Day after taking on Tigers' Price, Mets slugger goes deep off Yanks' Sabathia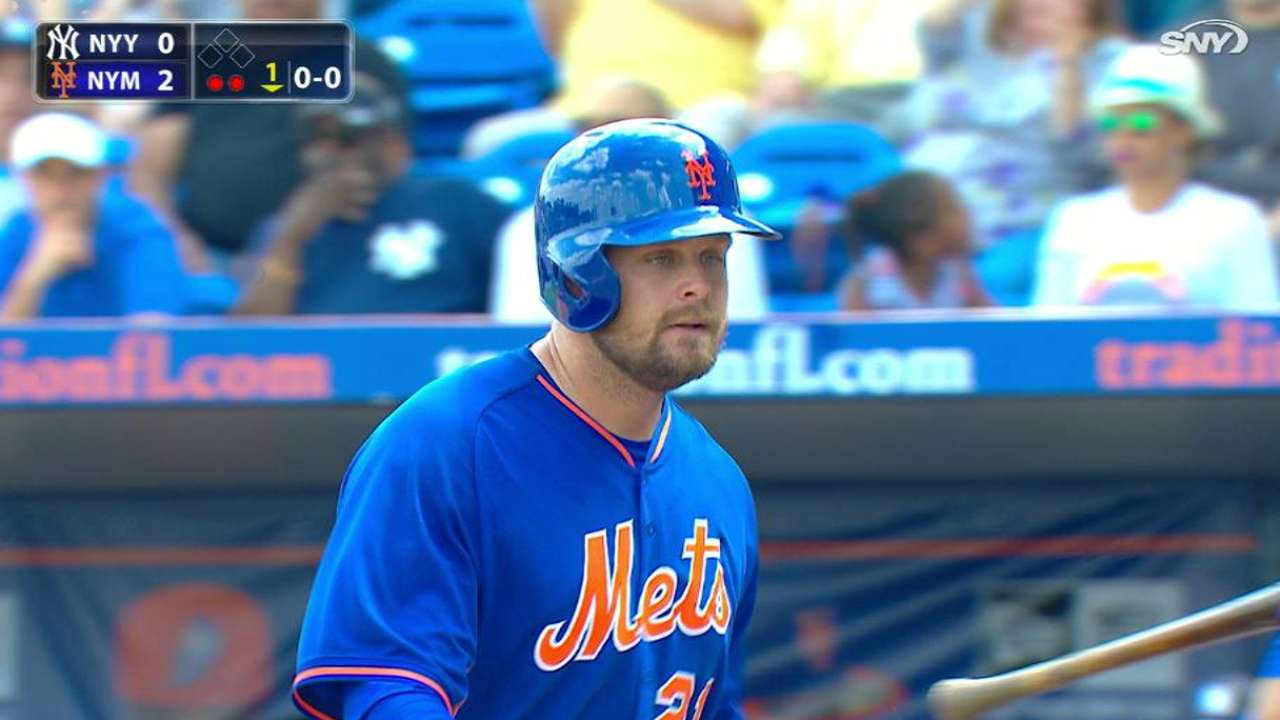 PORT ST. LUCIE, Fla. -- Early Saturday morning, first baseman Lucas Duda climbed onto a bus for the two-and-a-half hour ride to Lakeland, where the Mets were playing the Tigers in a Grapefruit League game. When it ended, he made the same trip back.
That's a lot of travel time, especially since it meant the left-handed hitter would be facing David Price, one of the toughest lefties in baseball. Against Price, Duda went 1-for-3 with two strikeouts.
The payoff came Sunday afternoon in the first inning of a 6-0 Grapefruit League win over the Yankees at Tradition Field. Facing another nasty lefty, CC Sabathia, Duda drilled his first home run of the spring.
The significance is that doubts about his ability to hit southpaws has been what's kept him from being an everyday player until now. For Duda's career, he's a .261 hitter with an .847 OPS against right-handers, but .212/.610 when the pitches are coming from the other side. Manager Terry Collins said Sunday, however, that's he's seen enough this spring to consider Duda the regular first baseman when the season opens.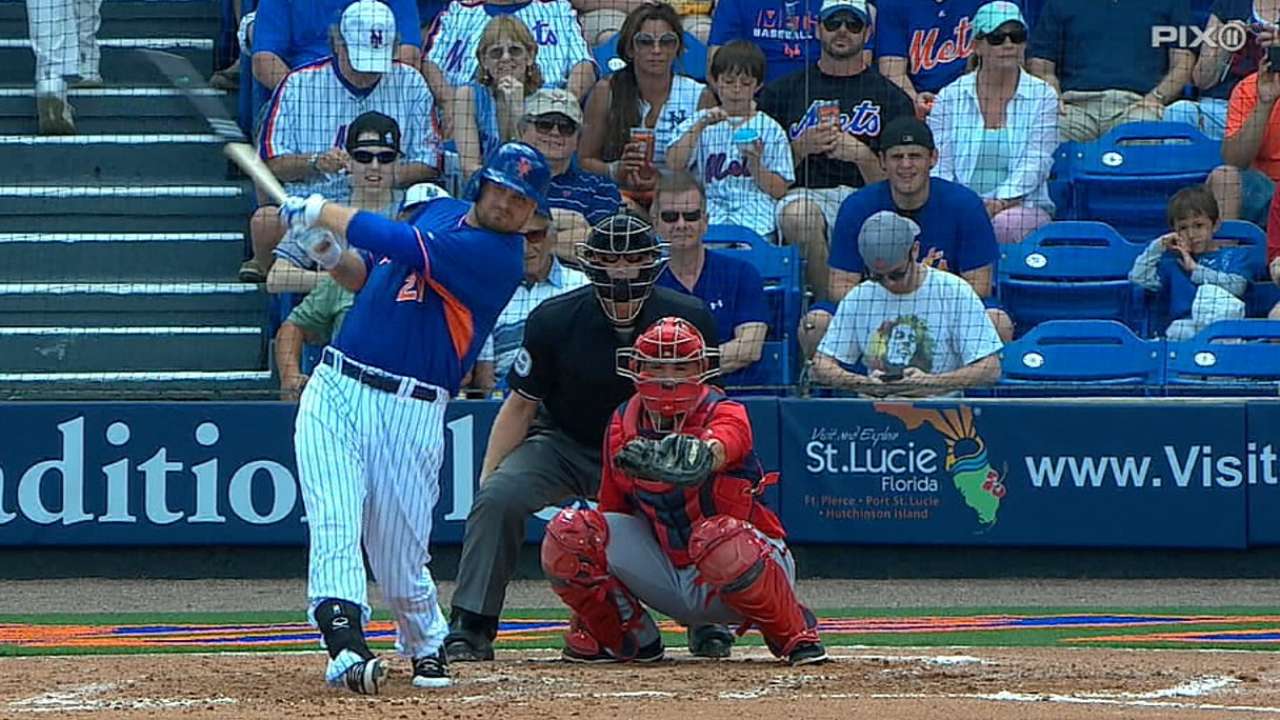 "He's going to take [Monday] to work on some things and then he's going to jump back in there," Collins said. 'I just think it's good for him to face lefties. It was Lucas Duda's decision to face David Price. To drive [that far] to face David Price is not the best thing on your list. But he knew he had to do it for his own sake.
"He does anything he needs to do to get ready and I tip my cap to him because he's just faced two of the best lefties in the game and went up there with a great approach."
Duda doesn't enjoy talking about the subject.
"I think it's a little bit overplayed, I guess. It's monotonous to hear about it. It is what is, and I'm comfortable facing them on a daily basis," he said. "Just seeing them more often and getting more comfortable. But, like I said, I think it's an issue that's talked about too much. I'm comfortable against them, and that's all that matters."
After straining an intercostal muscle before camp officially opened, Duda didn't appear in his first game until a week-and-a-half into the Grapefruit League. That's why he isn't concerned about his .174 average.
"It's Spring Training. I don't think you want to be red hot right now. I feel like I'm a little bit behind schedule because of the injury I had, but I feel like I'm slowly getting there," he said.
It's all about the regular season. When he will get a chance to show what he can do on a daily basis.
Paul Hagen is a reporter for MLB.com. This story was not subject to the approval of Major League Baseball or its clubs.