Grichuk leads Cardinals with four spring homers
Outfielder competing for spot on Opening Day roster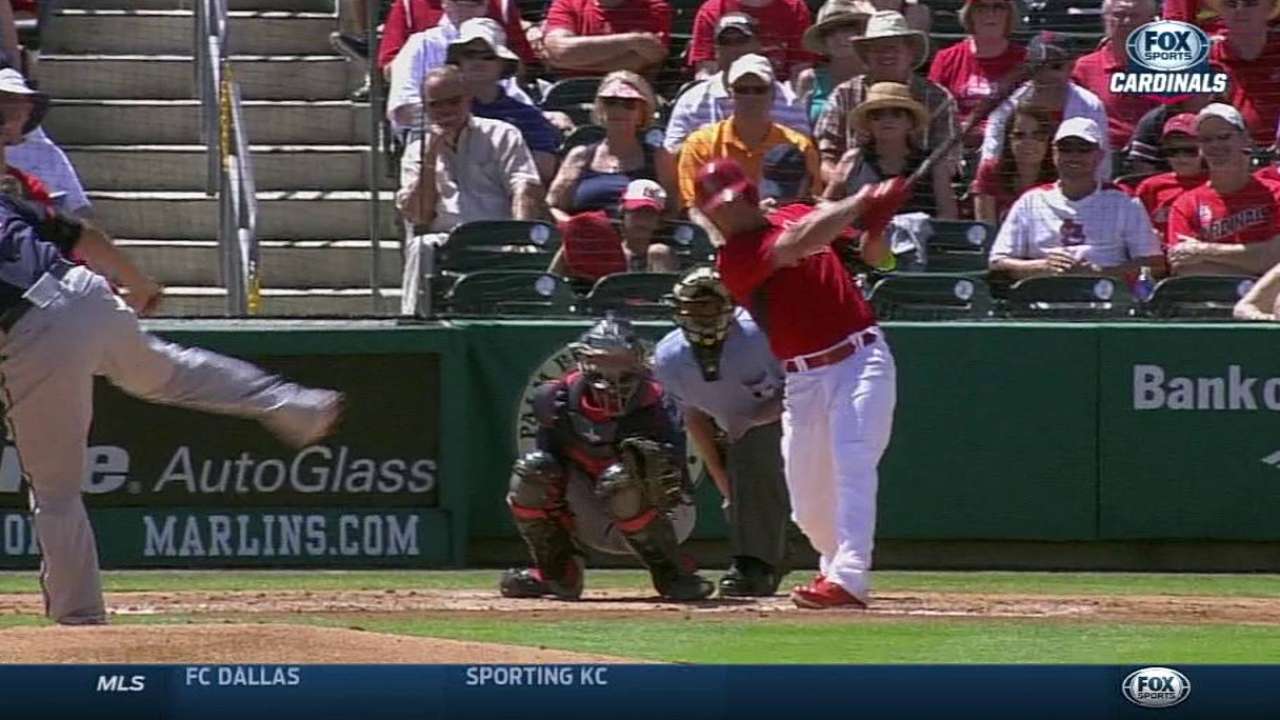 SARASOTA, Fla. -- It's Spring Training, so obviously Cardinals manager Mike Matheny isn't going to spend too much time looking at his team's home run leaderboard.
But if he did, he'd find outfielder Randal Grichuk with four homers and everyone else combining for nine. Only one other St. Louis hitter, Mark Reynolds, has more than one.
"It sure is fun to watch," Matheny said. "We're not denying that he looks better than he had in the past. That's always a good place for him to be."
Grichuk went deep against Orioles reliever Chaz Roe on Sunday at Ed Smith Stadium, putting the Cardinals ahead by a run in the ninth inning. The 23-year-old unleashed a towering shot over the wooden deck in left-center field.
"That's going over any wall," Matheny said. "That ball was far."
Added Grichuk: "Felt great off the bat. When you hit it like that, you feel nothing. It's so sweet. It feels great."
Grichuk, the Cards' No. 11 prospect according to MLBPipeline.com, is competing for a spot on the Opening Day roster. He hit .245/.278/.400 with three homers in 47 games last year after crushing 25 homers for Triple-A Memphis.
But how often does Grichuk get a hold of them like he did Sunday?
"Hopefully a lot this year," he said, smiling.
Around the horn
• Left-hander Jaime Garcia's next start will come Tuesday, the Cardinals' off-day, during a simulated game against Minor League hitters. Garcia, competing for the fifth spot in the Cards' rotation, has been impressive so far this spring.
Garcia has racked up 13 strikeouts and only walked three batters while allowing four runs on 10 hits in 9 1/3 innings over three Grapefruit League starts.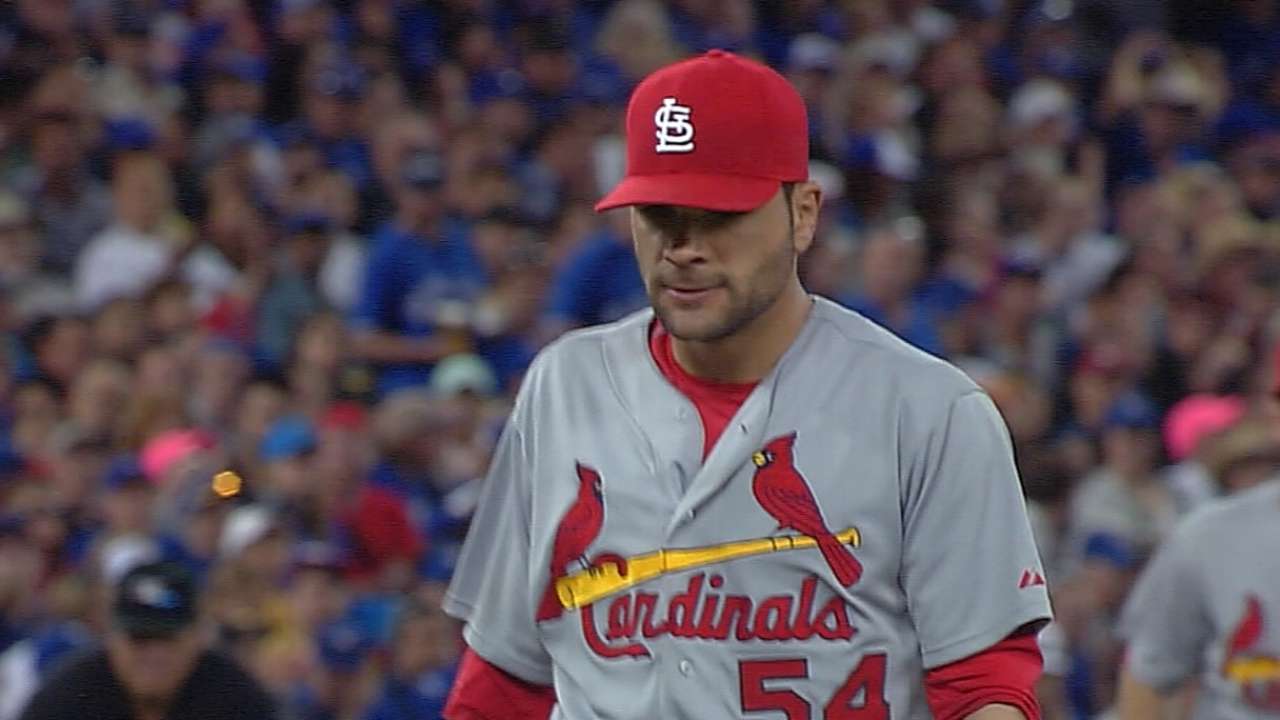 • Lefty Marco Gonzales, also competing for the fifth spot in the rotation, threw only two innings in Sunday's game, giving up two hits and striking out one. He would have come back out for a third inning if the Cards had been leading at that point.
Instead, Matheny brought in Trevor Rosenthal so he could get his work in, and Gonzales headed to the bullpen after his outing to ramp up his pitch count.
"He looks great," Matheny said of Gonzales.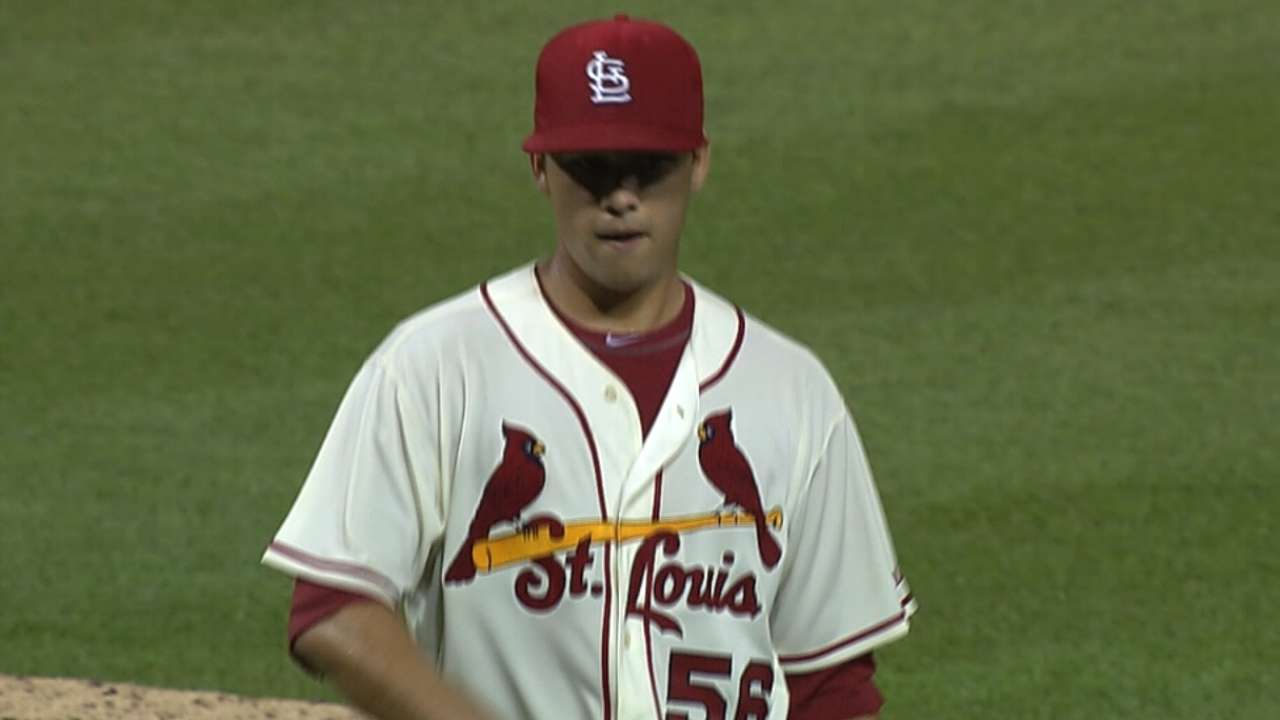 • Outfielder Peter Bourjos will get some at-bats during Minor League games on Monday. Bourjos started in center field Sunday with Jon Jay in left, a potential preview of the way Matheny will align his outfield after late-game defensive substitutions.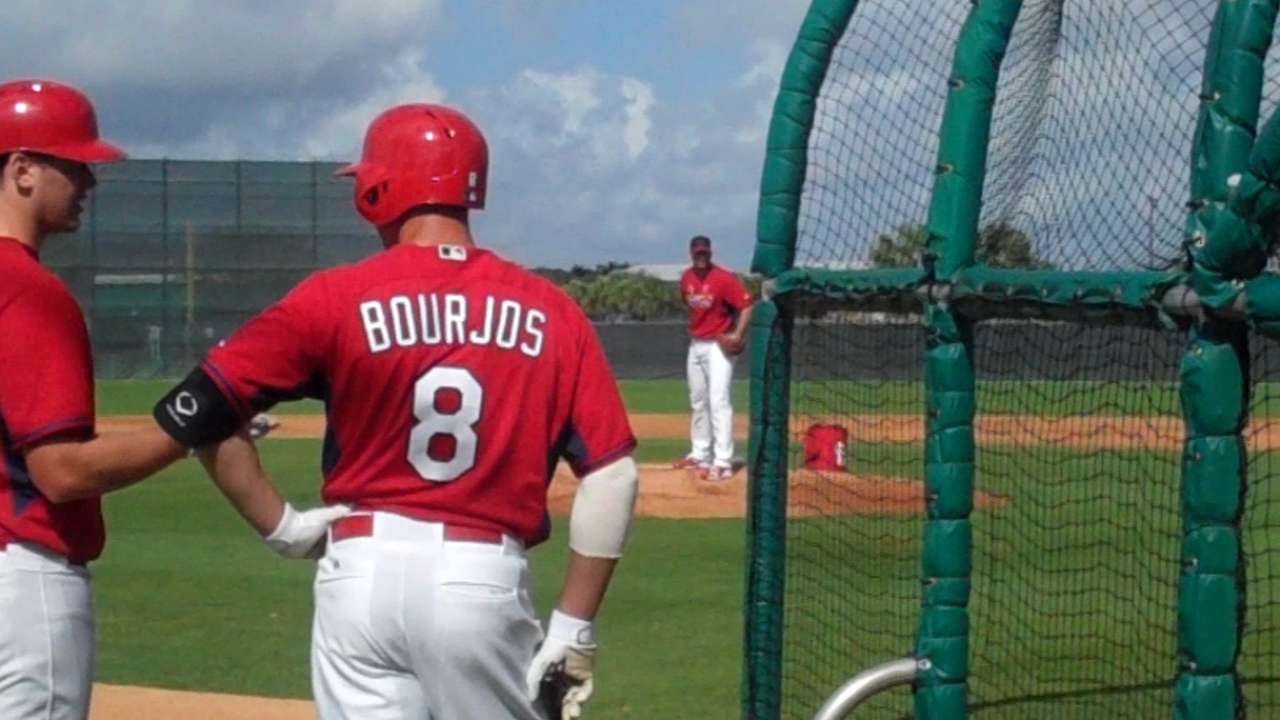 "You're not going to necessarily bring [Jason] Heyward out of the game at that point. Just getting [Jay] some exposure over there," Matheny said. "We could do it late in the game. Might as well get him started getting more repetitions."
Adam Berry is a reporter for MLB.com. Follow him on Twitter at @adamdberry. This story was not subject to the approval of Major League Baseball or its clubs.