Morton's tough outing has Hurdle weighing options
Bucs' starter could see extra spring work before regular season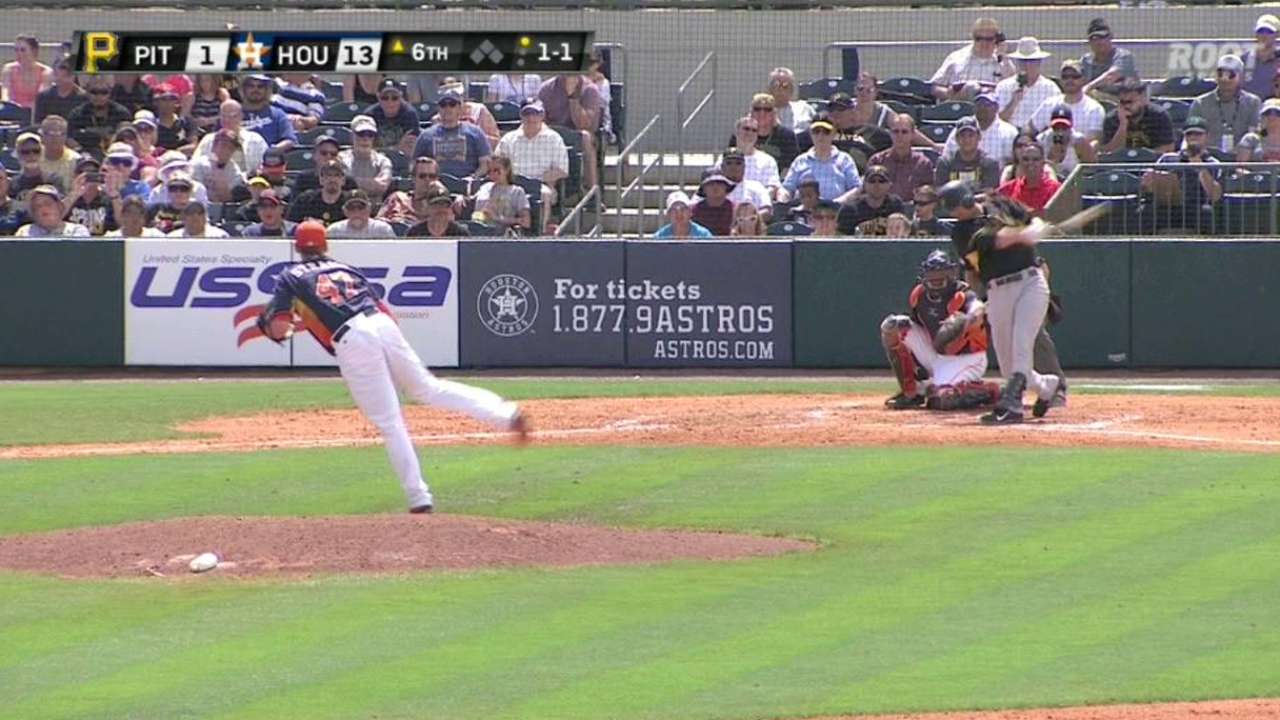 KISSIMMEE, Fla. -- Pirates pitchers, and Charlie Morton in particular, must feel a little grateful that Houston no longer belongs to the National League Central. At this rate, they would hate to be exposed to Astros hitters 18 times a season.
They've come across them only twice in the Grapefruit League, and been scorched for 27 runs, including the 14-2 defeat here on Sunday. Between that and Tuesday's 13-7 loss in McKechnie Field, the Bucs allowed a total of 22 runs in five other games.
It's almost class-action abuse: The Astros scored on six different pitchers in the two games, but no one took it more on his chin than Morton, who gave up seven runs in his 4 1/3 innings on Sunday.
It could have been a classic preseason game in that Morton afterwards said, "I felt a lot better than I've felt all spring." Specifically, there was "no pain" in the area where he had labrum repair surgery in late September.
Yet, he and team decision-makers all took note of the ugly results.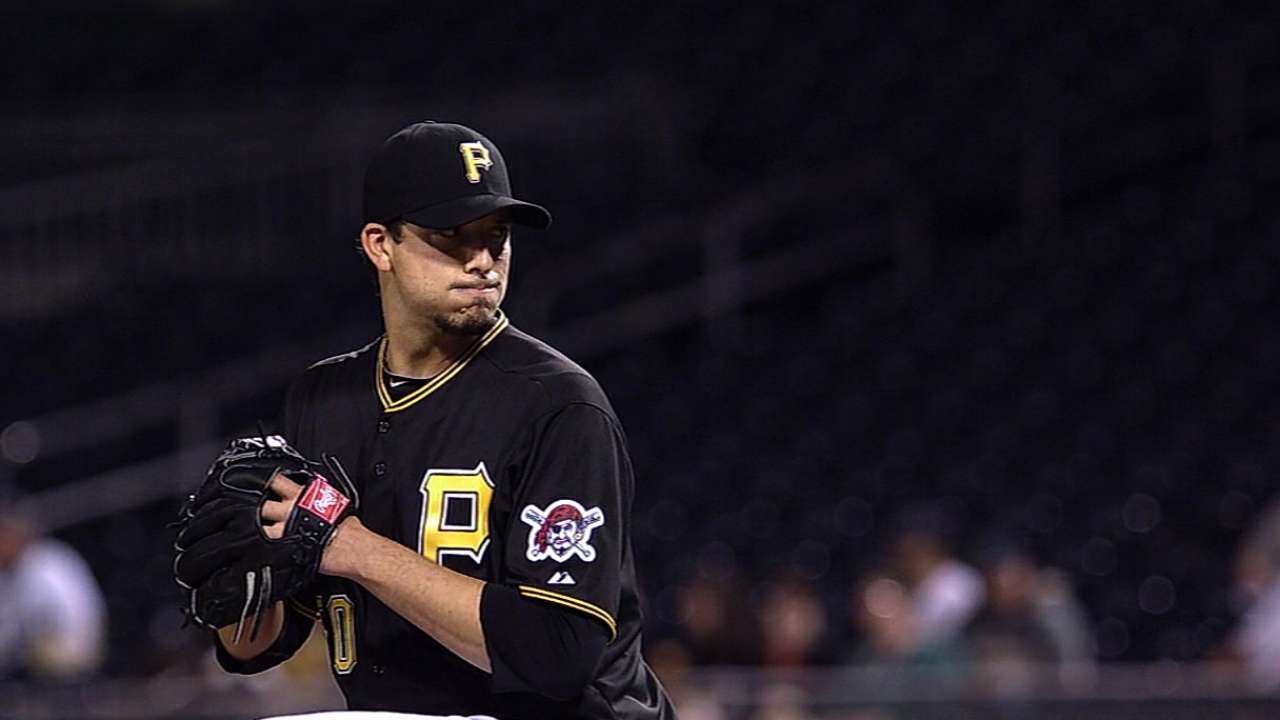 General manager Neal Huntington acknowledged "it has been a challenge for Charlie" and manager Clint Hurdle did not rule out the possibility of Morton remaining in Florida for extra work when the Bucs break camp on April 2. An early off-day, following the April 6 season opener in Cincinnati, would allow some rotation juggling.
Neither did Hurdle say that development was likely, just to be clear.
"There's no sense getting into something like that now," Hurdle said. "I have to talk to Charlie, to [pitching coach Ray Searage]. Charlie is working hard, putting everything he's got into trying to repeat his delivery. Sometimes he was in sync, sometimes he wasn't. The ball ended up high more than it was down. He didn't have the consistent sinker he needs to have. He'll get it right."
"Where I'm at now," Morton said, "I've got to start focusing on competing, getting guys out, instead of on mechanical things. I can't just be in the zone -- I've got to be on the spot, making good pitches."
Touching all the bases
• First: Jordy Mercer has seven hits in his last 11 at-bats after connecting for his second homer on Sunday.
• Second: Mark Melancon, Tony Watson and Antonio Bastardo each worked an inning in a Pirate City Minor League game on Sunday, the day after pitching against Boston, because "we ask all our relievers to work back-to-back days before we break camp," Hurdle said.
• Third: Brent Morel, who'd been nursing a strained hamstring, made his first game appearance since March 8, playing the last three innings at third base.
• Home: The Bucs played their third tie game on Saturday -- the most ties in a Grapefruit League season since the Pirates' had three also in 2009.
Tom Singer is a reporter for MLB.com and writes an MLBlog Change for a Nickel. Follow him on Twitter @Tom_Singer. This story was not subject to the approval of Major League Baseball or its clubs.