As Hawkins climbs ranks, outfielder remains humble
Prospect knows good attitude is important at start of career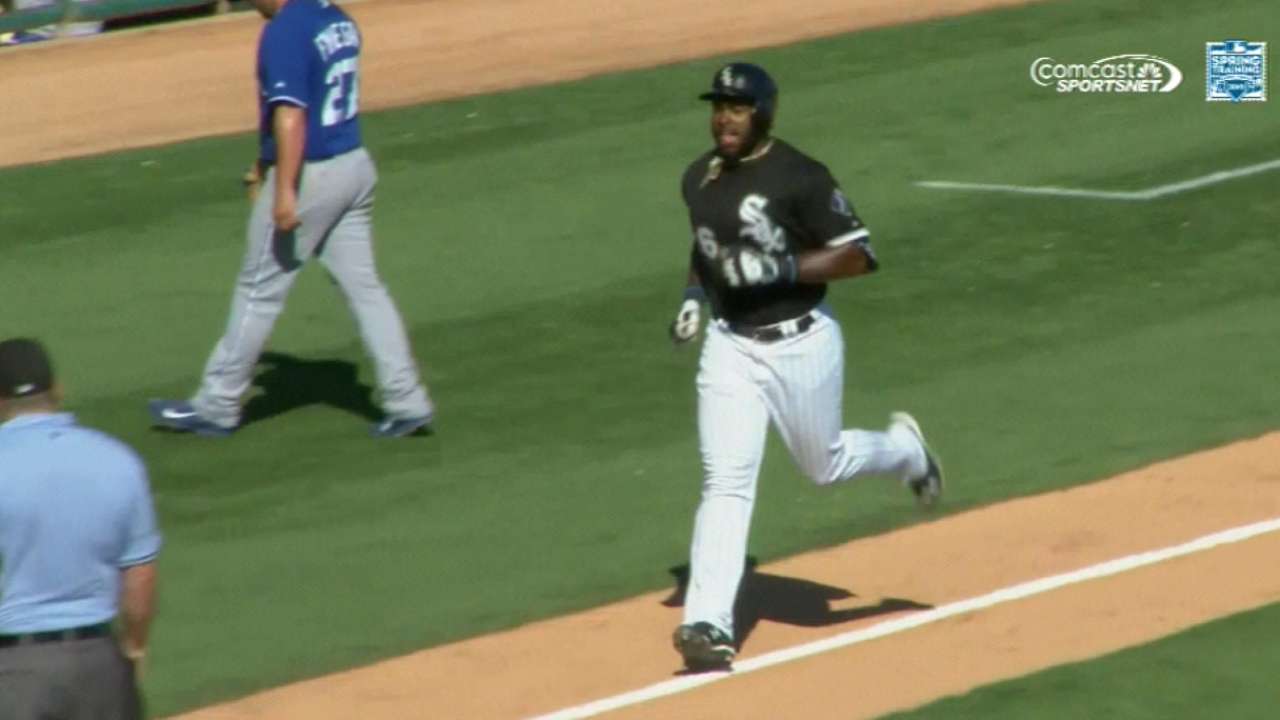 PHOENIX -- When Courtney Hawkins arrived with the White Sox as the 13th pick overall in the 2012 First-Year Player Draft, he was described as featuring a big league attitude.
Big league attitude, as in possessing confidence, brashness and the knowledge that he had the talent and work ethic to succeed at the ultimate professional level. All of those traits are positive attributes for a top pick coming from high school, in case there is any doubt, but in the world of the White Sox No. 9 prospect per MLB.com, C is for confidence and not cockiness.
"I do feel like I got toward that line when I first came in," said Hawkins of the confidence vs. cockiness conundrum. "I'm just coming out every day trying to get better."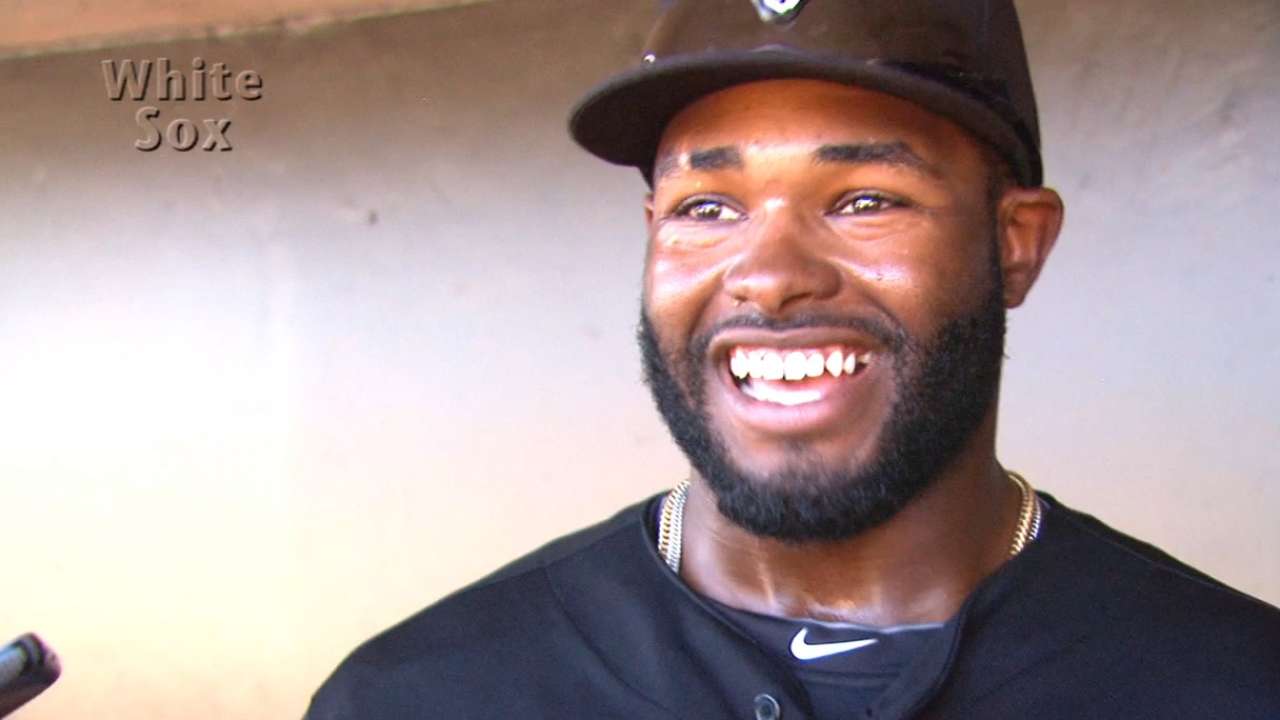 Hawkins has become one of the White Sox top stories of 2015 Spring Training. With his two home runs on Saturday, including a walk-off shot against the Royals' Brandon Finnegan, he has knocked out four with nine RBIs to go with a .871 slugging percentage and .438 on-base percentage.
Those statistics seem to impress everyone, but the right-handed-hitting outfielder, who has adopted an on-to-the-next-day approach. He tries to remember the things helping him to reach this level of Cactus League excellence because Hawkins knows the game of baseball promises potential lean times that are not too far behind.
"Guys are in the Hall of Fame with seven out of 10 outs," said a smiling Hawkins, referring to .300 hitters. "Success is great. That's what you want, but at the same time, especially when you've been through bad and good, it's like the bad can come at any time. So while you are doing good, stay focused and remember what you are doing that's keeping you good."
Bad times for Hawkins came in the form of hitting .178 for Class A Winston-Salem in 2013 to go along with 160 strikeouts. He was possibly above his natural level through this trip to the Carolina League after just 229 professional at-bats, but Hawkins admits that season was humbling.
So, every bit of success now is taken in stride. He wants to be good, and having a good attitude is part of the process.
"You want your teammates to like you, the other team to like you -- except when you are in the batter's box or out on the field," Hawkins said. "It's more when people see me around, it's not, 'That's Courtney Hawkins, don't talk to him.'
"It's going to be more, 'That's Courtney Hawkins, we know we can talk to him. He's going to talk back to you.' I want to carry myself as that fan-friendly player, but also a team-friendly guy. That's what I want to be. I try to make sure I stay around that area."
Scott Merkin is a reporter for MLB.com. Read his blog, Merk's Works, and follow him on Twitter @scottmerkin. This story was not subject to the approval of Major League Baseball or its clubs.