Starting or relieving, Rodon ready to help White Sox win
Top prospect gets in work out of 'pen, but may not start there in 2015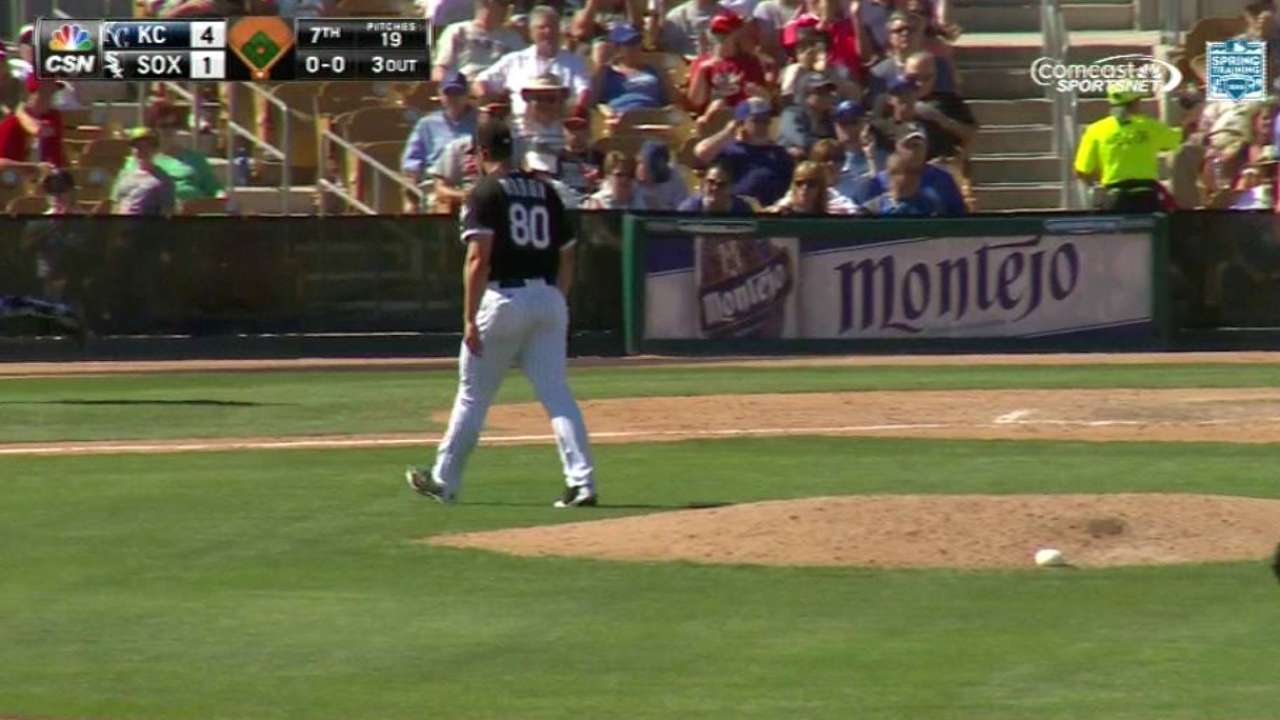 PHOENIX -- Carlos Rodon could help the White Sox out of the bullpen during the 2015 season. Manager Robin Ventura believes the third overall pick in the 2014 First-Year Player Draft has the stuff to be able to work effectively in that area.
But Rodon's Cactus League debut in relief on Saturday against the Royals, following three Spring Training starts, doesn't necessarily indicate that the team is taking a closer look at the 22-year-old as part of the relief crew breaking camp.
"It's just how it lined up," Ventra said Sunday morning. "You start moving [Brad] Penny in to be able to start and get in there and get his innings in, and Carlos, you're able to slide him in and be able to do the same thing. It wasn't for a reason for getting him out of the 'pen. It's nice to be able to do, to get him in a game, and that's how you have to do it sometimes."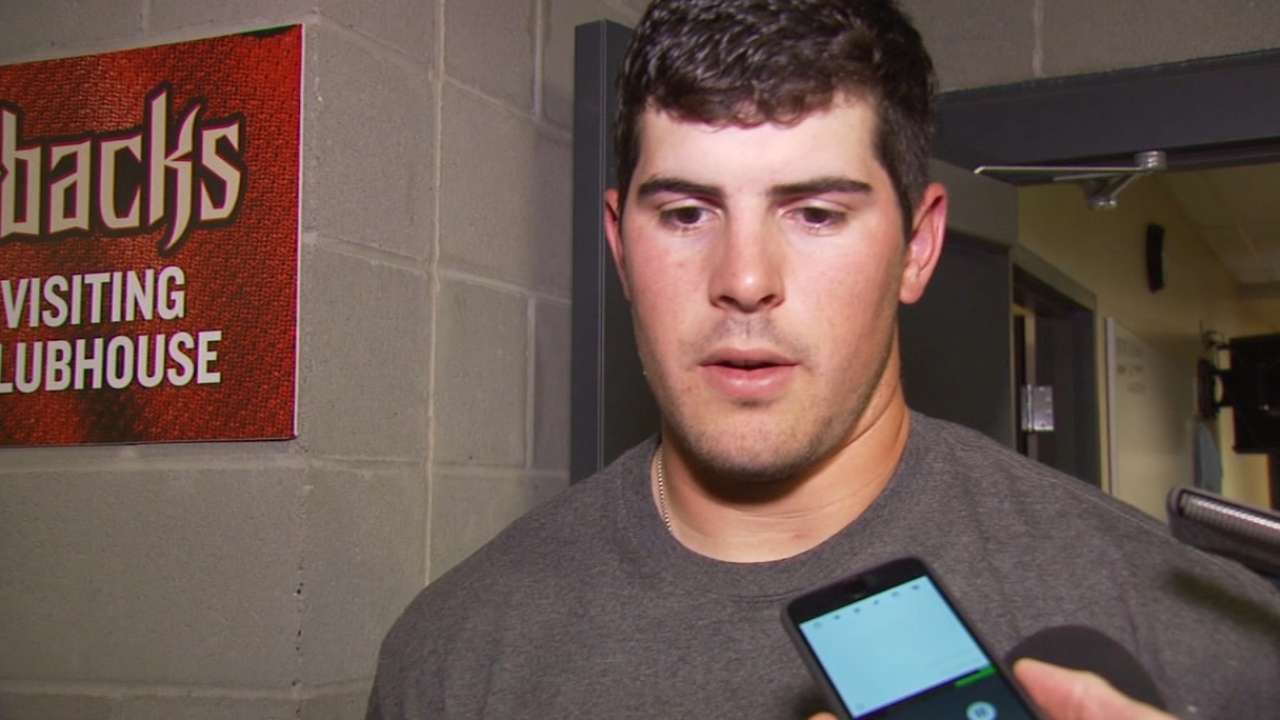 Rodon has made 59 appearances over the course of his pitching career, factoring in three years at North Carolina State and nine Minor League appearances. All but four of those trips to the mound have come as a starter. His future remains as part of the rotation, and his soon-to-be present might hold the same fate with Triple-A Charlotte.
Starters are on a specific schedule during the four days in between games, and many of them enjoy becoming those creatures of habit. Relievers, on the other hand, can work three days in a row or five out of six.
In facing the Royals, Rodon had plenty of time to prepare with his name on the schedule for that particular day's contest. Rodon understands that luxury won't be afforded to him if he follows the same path set by Chris Sale and Mark Buehrle in beginning his career out of the bullpen, but liked the feel of relief.
"You get up and you gotta go, but I'm willing to do anything to win," Rodon said. "If it's day by day, if I have to pitch three days in a row, I'm willing to do it."
Pitching in relief also provides that immediate feeling of exhilaration that isn't always there as a starter. There aren't 100 or 110 pitches to get stuff done, as much as you might need to let it all go with a runner on third and one out to prevent the tying run from scoring.
Erik Kratz and Reymond Fuentes were Rodon's strikeout victims Saturday, after Moises Sierra reached third with one out. It's the demeanor of 'you're not scoring' played out by the southpaw, who returns in relief behind Penny on Thursday against the Dodgers.
"Go after it. You give it all," Rodon said. "Especially in those situations … I'm sure there are some times when you are facing second and third out there and you have to K the first and second guy. That's what makes it fun."
Scott Merkin is a reporter for MLB.com. Read his blog, Merk's Works, and follow him on Twitter @scottmerkin. This story was not subject to the approval of Major League Baseball or its clubs.