Cosart labors again with command
Right-hander walks four and allows four runs over four innings vs. Twins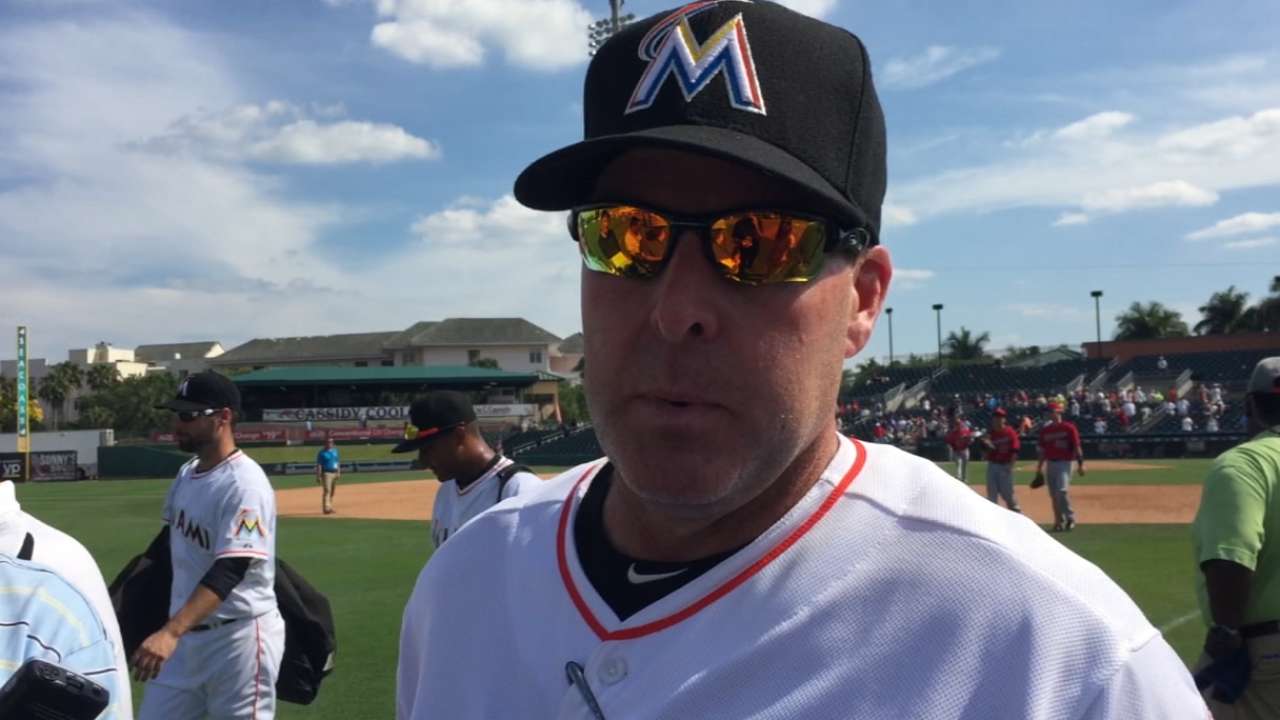 JUPITER, Fla. -- Get better, or else. Jarred Cosart understands perfectly what he is up against after another rocky Spring Training start.
The right-hander labored again with his command, walking four and giving up four runs in four innings on Sunday in the Marlins' 5-3 loss to the Twins at Roger Dean Stadium.
"I'm pretty hard on myself," Cosart said. "Obviously, if I'm pitching like this in the season, I'm probably going to be in Triple-A pretty fast. I've got a couple of things to tighten up."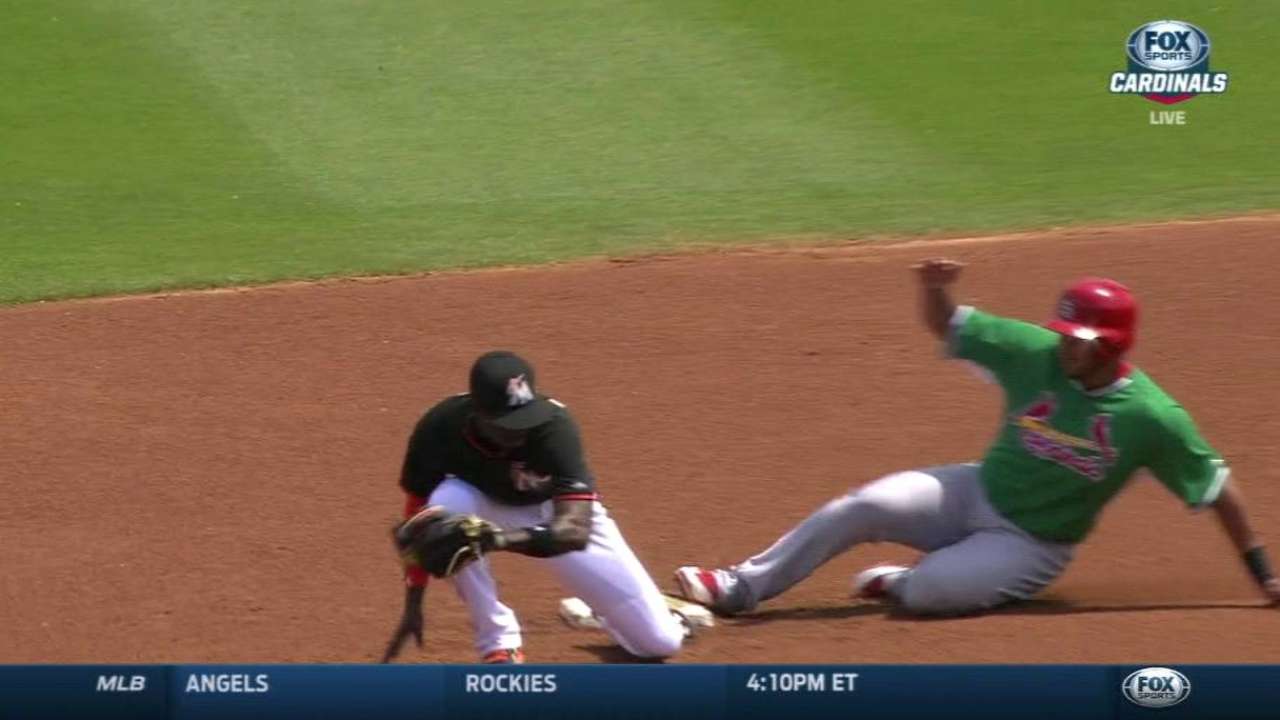 Manager Mike Redmond noted that he has concerns, in general, whenever anyone isn't performing up to expectations. That said, there is a recognition that these are the "dog days" of Spring Training, and games are played in less than ideal conditions.
"Looked like he was really feeling for it," Redmond said. "He tried to flip a few breaking balls in situations where he probably should be challenging guys. It just looked like he was feeling for it. Slow pace. Really kind of took everyone out of the game today."
Cosart, the probable No. 2 starter, isn't making excuses.
"Obviously, I thought today was horrible," he said. "If I had to label it as whatever, throwing that out, the little things I did well, I'll take into the next bullpen."
Cosart is lined up for two more starts before the regular season starts.
"It's frustrating, but at the same time, I am getting a lot of work in," he said.
You don't want to make too much of Spring Training game results because so many factors come into play. For instance, Cosart is working on a changeup, throwing it more and in counts he wouldn't normally in the regular season. On Sunday, he threw a full-count, off-speed pitch to the eighth batter, Eric Fryer, who drew a walk.
"I'm doing stuff with the changeup and the curveball," Cosart said. "At this rate, I should be ready by Opening Day."
Cosart had his pitch count pushed up to 75, which is encouraging. He did struggle, however, to repeatedly keep the ball down. But he felt his mechanics, after working with pitching coach Chuck Hernandez, were improved from his previous start.
"[Hernandez] wants me to throw out everything else, and focus on what's going good," Cosart said. "Take that and keep running with it. We have a tendency to mentally get in our own head, especially in Spring Training, when results aren't there for a lot of people. Besides from a few people, a lot of people are hitting bumps."
Joe Frisaro is a reporter for MLB.com. He writes a blog, called The Fish Pond. Follow him on Twitter @JoeFrisaro. This story was not subject to the approval of Major League Baseball or its clubs.