Osuna, Castro showing promise with scoreless spring
Rookie right-handers have combined for 18 2/3 frames with 16 strikeouts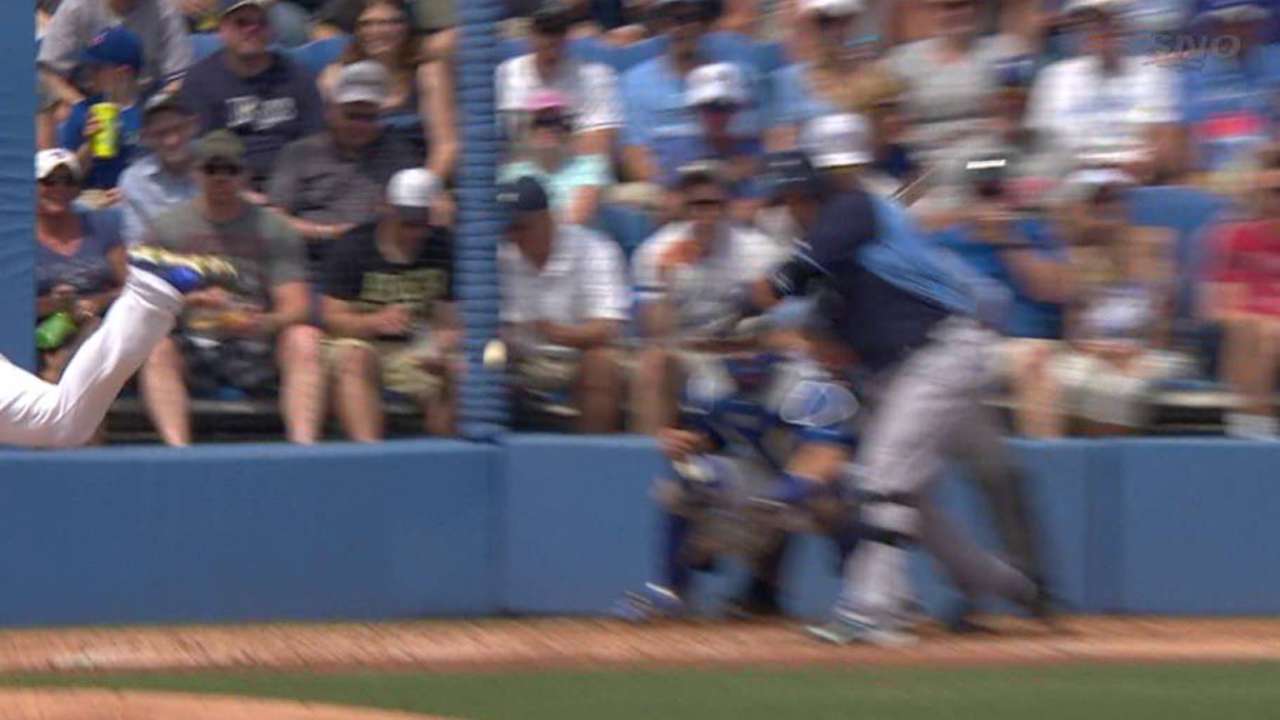 DUNEDIN, Fla. -- The Blue Jays' young arms took center stage on Sunday afternoon with Roberto Osuna and Miguel Castro once again showing that the future could be a bright one for the pitching staff.
The promising duo combined to throw six scoreless innings, which is just the latest development in what has become a trend this spring. To date, they have yet to allow an earned run over 18 2/3 innings while striking out 16 and walking two.
Castro's high point came on March 17, when he had a scoreless outing against a big league Yankees lineup at Steinbrenner Field. On Sunday afternoon, it was Osuna's turn, as he received a spot start vs. Tampa Bay after Marco Estrada was scratched because of a sprained ankle.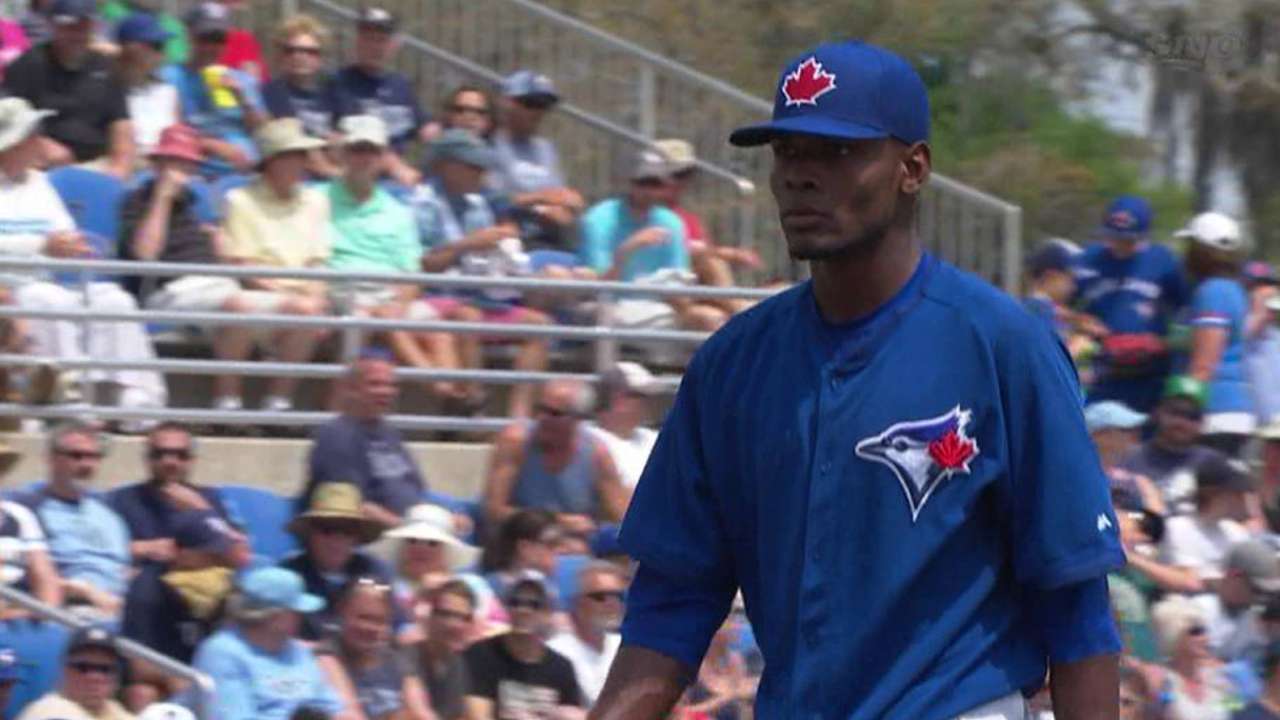 "I'm very happy, man, I can't describe it," Osuna said after 3 2/3 scoreless innings. "It's a great experience. It's what everybody dreams. It feels pretty good. ... I've learned more confidence from today, facing those guys, and I feel pretty good."
Castro seems all but officially guaranteed to crack the bullpen on Opening Day, and while the same can't necessarily be said about Osuna, he likely will become a factor at some point this year. He hasn't been ruled out from heading north on April 6.
Osuna missed almost all of last season following Tommy John surgery, and he would be well served to build up his overall number of innings in a Minor League rotation, as opposed to being limited to strictly relief. That could allow him to become an option as a midseason replacement in the big league rotation, while a bullpen role in the second half would also be a strong possibility.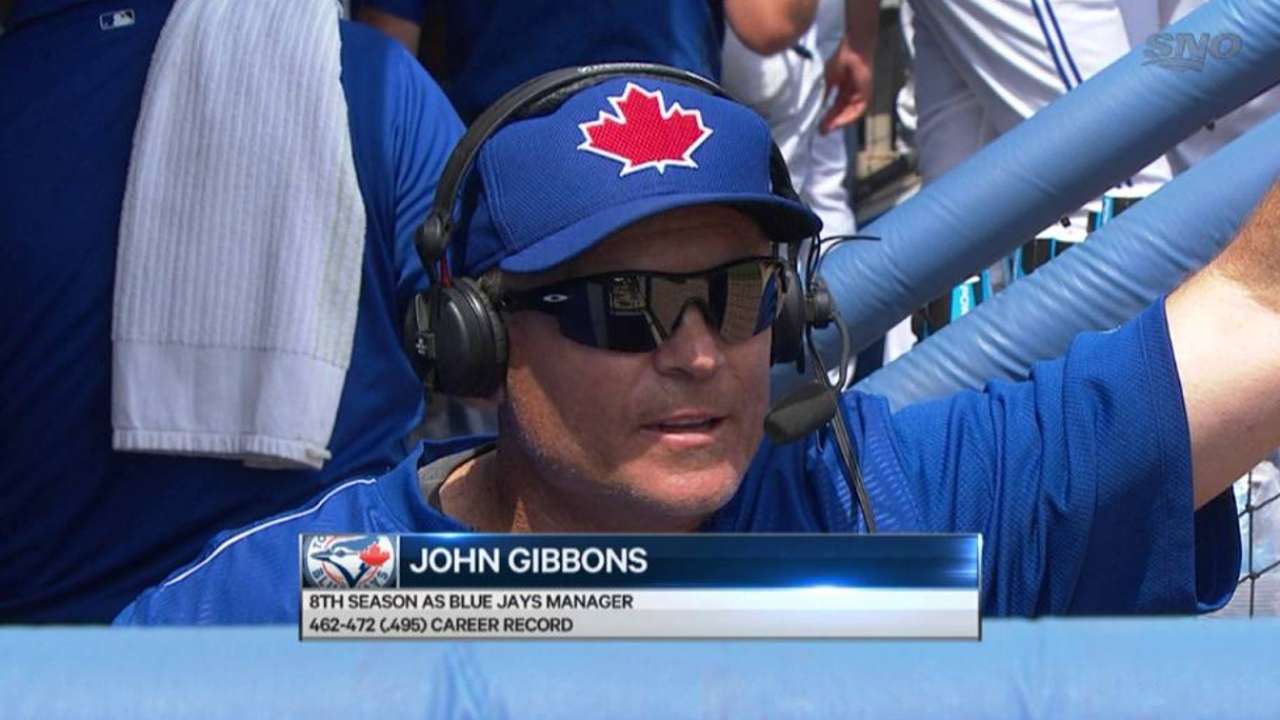 Right-hander Aaron Sanchez followed a similar trajectory last year and now finds himself with a spot on the starting staff. If that's what happens, Osuna would be more than fine with it, because he admits he never had an expectation that he'd make the club when he arrived at Spring Training last month. The fact that he's still here is surreal to him.
"I'm going to be honest, no," Osuna said when asked if he thought a month ago he had a shot at making the team. "I'm not on the 40-man roster, I didn't think there was any chance to make the team, but I'm very excited, and I'm going to try and make it.
"I can't [lose my concentration], I have to keep focusing and try to do my best. If I make the team, good. If I can't, I hope to make it later."
Gregor Chisholm is a reporter for MLB.com. Read his blog, North of the Border, and follow him on Twitter @gregorMLB. This story was not subject to the approval of Major League Baseball or its clubs.