CC's rough spring continues, but lefty feeling good
Yankees starter gives up three early home runs in loss to Mets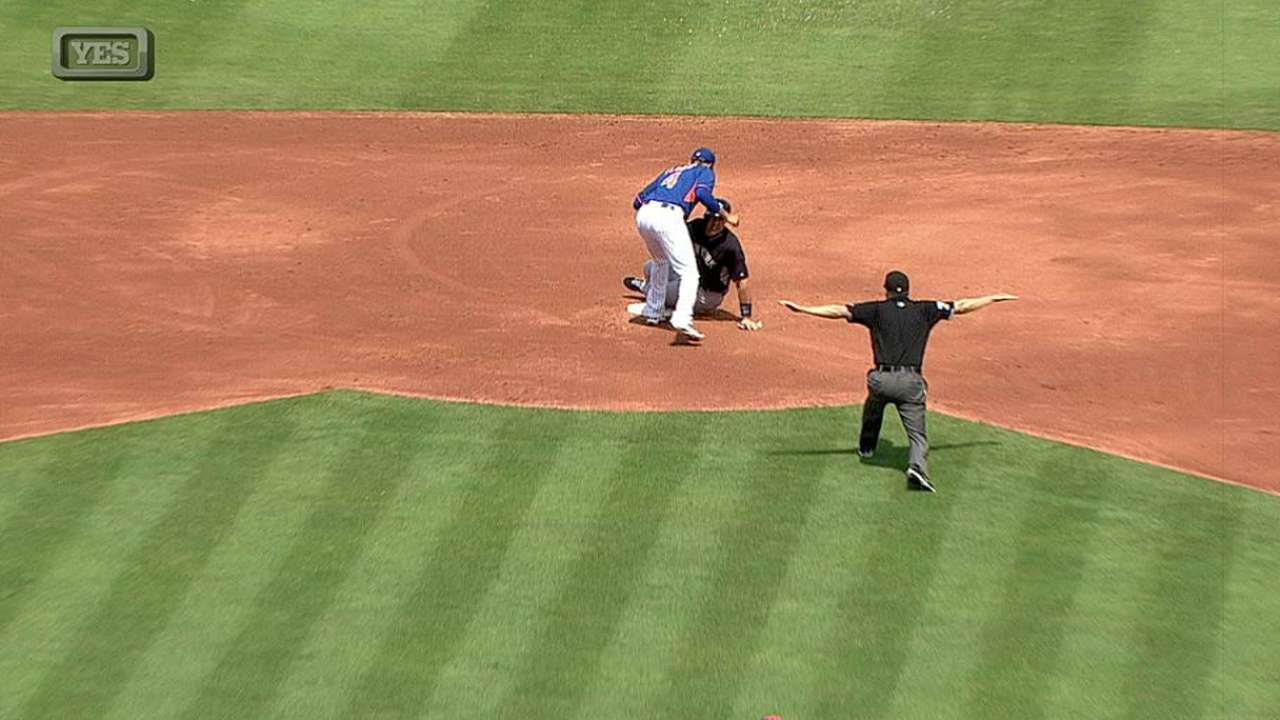 PORT ST. LUCIE, Fla. -- Three home runs against Yankees starter CC Sabathia and another encouraging performance from right-hander Matt Harvey lifted the Mets to a 6-0 Grapefruit League win over the rival Yankees on Sunday afternoon at sold-out Tradition Field.
The Yankees also lost Jose Pirela, who suffered a concussion in the first. He was injured when he slammed into the center-field wall chasing a drive off the fence by Mets leadoff hitter Juan Lagares, who circled the bases for an inside-the-park homer.
First baseman Lucas Duda homered with two outs in the first and David Wright added a two-run shot in the third.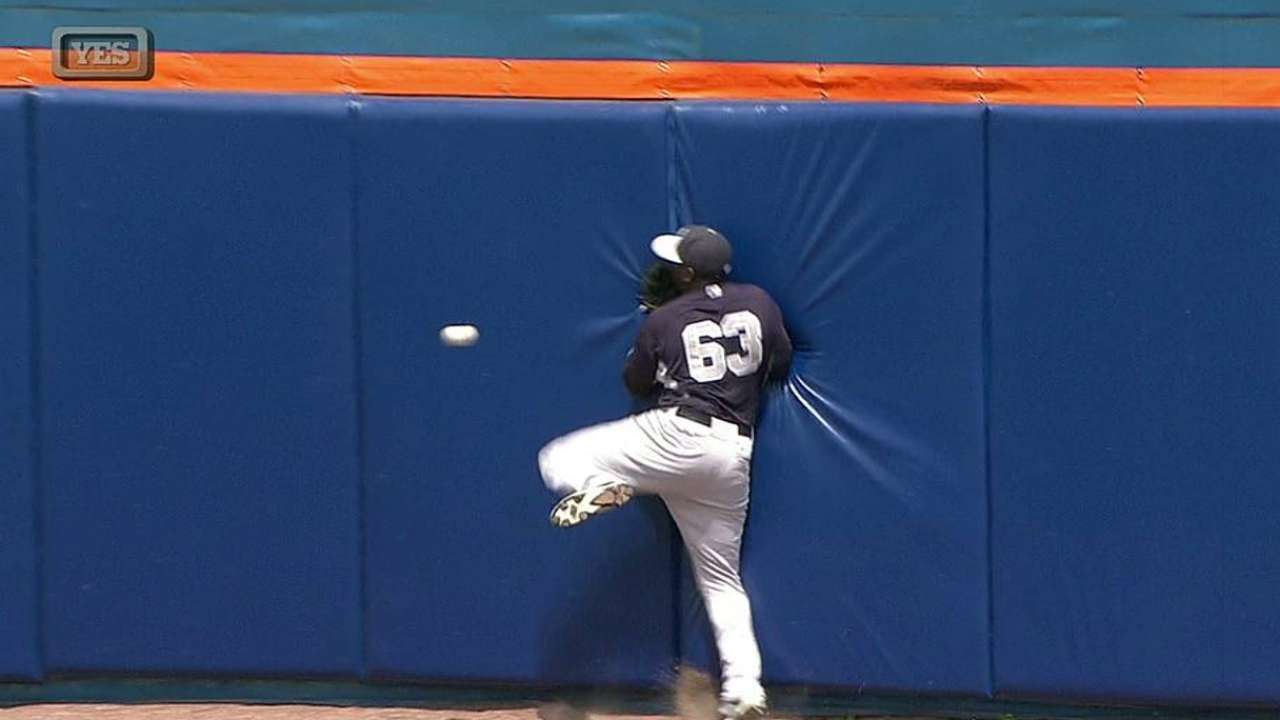 The 34-year-old Sabathia, who is coming off arthroscopic right knee surgery, went 2 2/3 innings in his second start, allowing four runs on five hits. He also struck out four. His Grapefruit League earned run average is 11.57.
The former Cy Young Award winner remains undeterred.
"I told [pitching coach Larry Rothschild] I felt a lot better than I did last spring and I didn't give up any runs," Sabathia said. "So I'd rather get my [behind] kicked and feel like I did [Sunday] than give up no runs and feel like I did last year."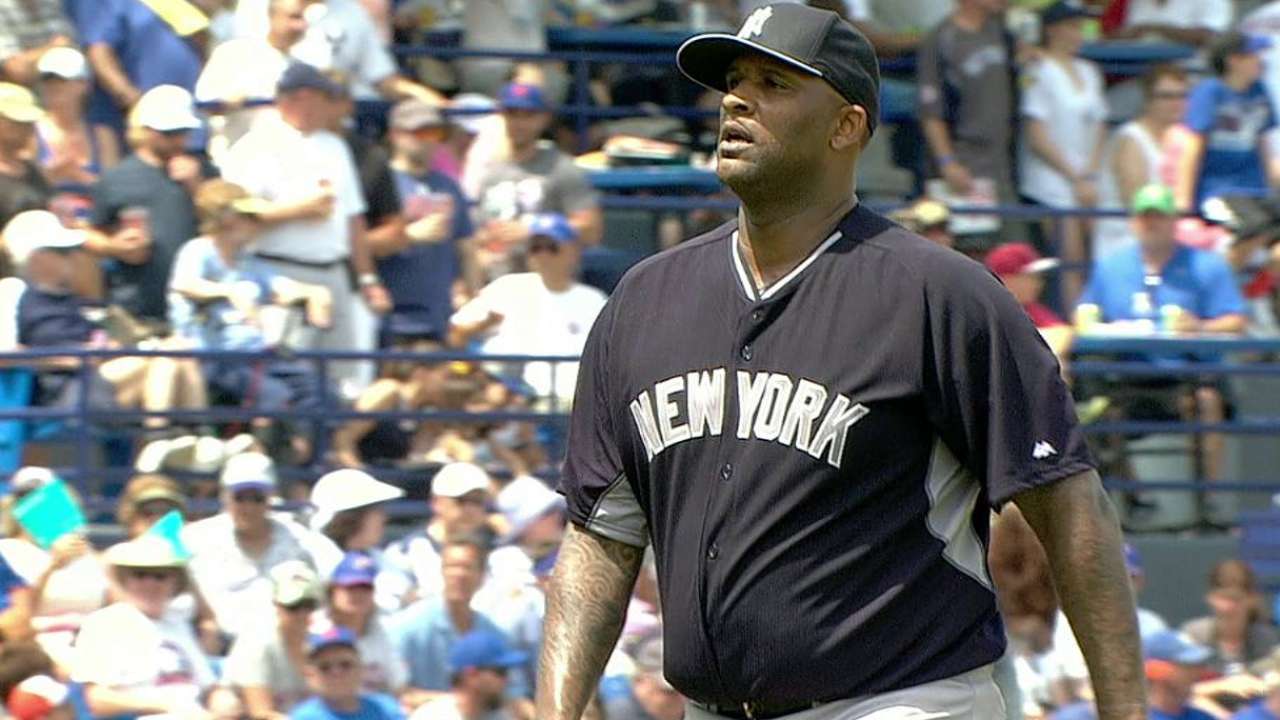 Harvey, who was making his fourth start, is coming back from Tommy John surgery. He's pitched a total of 9 2/3 shutout innings in his last two outings, allowing the Mets and their fans to believe that he's ready to pick up where he left off when he started the All-Star Game as a rookie in 2013.
Against a Yankees lineup that included starters Didi Gregorius, Stephen Drew, Chase Headley and Mark Teixeira, Harvey allowed just two singles and no walks while striking out four to lower his ERA to 1.26. He was taken out with two outs in the sixth when he reached his 60-pitch limit.
In the eighth, Eric Campbell cracked the Mets' fourth long ball, a solo shot off Chasen Shreve.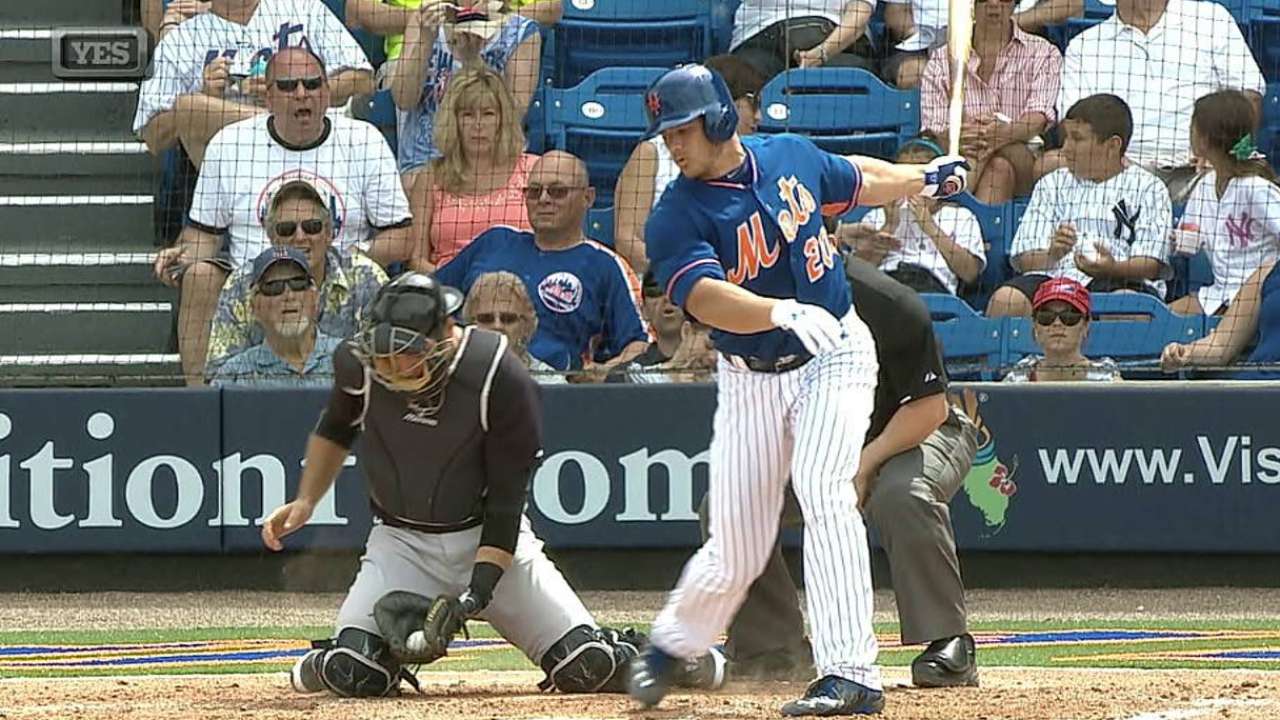 Up next: The Yankees travel to Viera, Fla., to face the Nationals at Space Coast Stadium at 1:05 p.m. ET on Monday on MLB.TV. Right-hander Bryan Mitchell, who is in the mix for the final spot in the rotation, will make his second Grapefruit League start. He has allowed four runs on eight hits in four innings.
Paul Hagen is a reporter for MLB.com. This story was not subject to the approval of Major League Baseball or its clubs.