Melvin, Roenicke to discuss bench at meeting
Jimenez, Sardinas and Gomez all look to earn spot on Brewers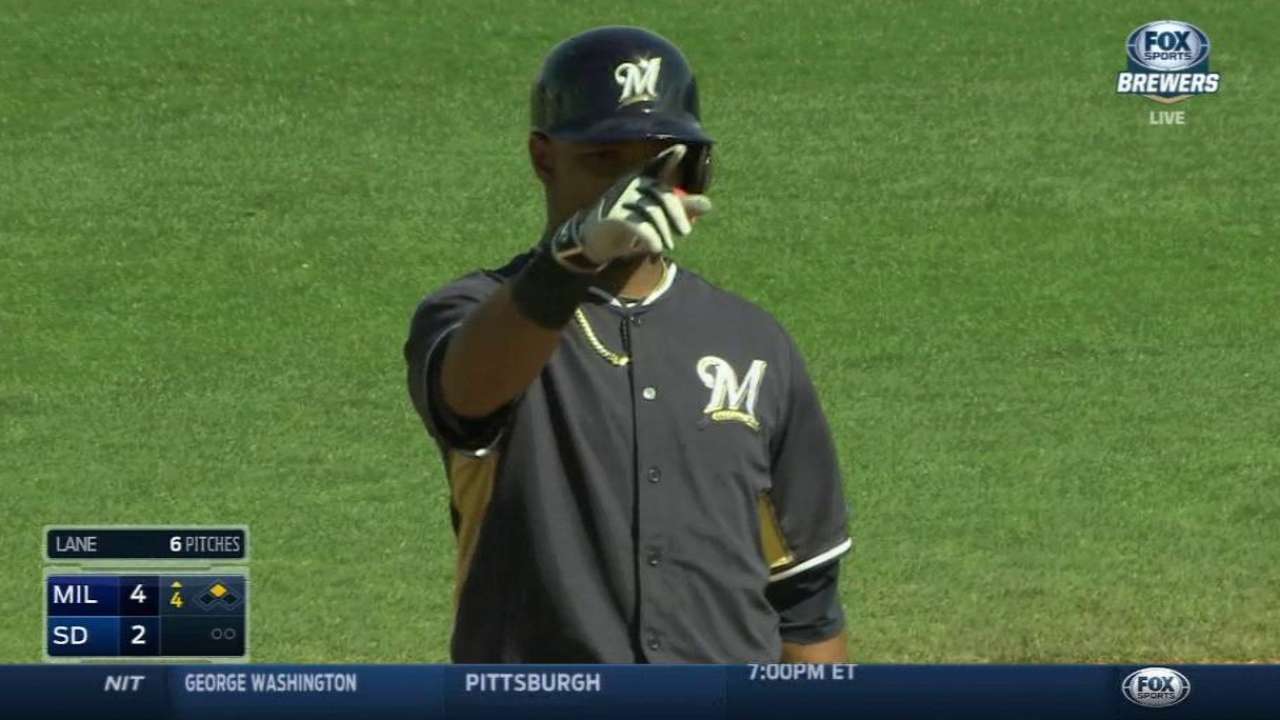 PHOENIX -- General manager Doug Melvin's baseball ops staff and manager Ron Roenicke's field staff will meet Monday to discuss a number of matters, including the makeup of the Brewers' bench. It's part of a series of get-togethers in the final weeks of Spring Training.
"There's a lot of ways we could go this year," Roenicke said. "[Bench coach] Jerry [Narron] and I talk about it all the time, but it's nice to hear what Doug and his group think about it, and try to figure out from a different vantage point what makes more sense."
Since the Brewers are leaning toward a seven-man bullpen, there are five bench spots available. Backup catcher Martin Maldonado and extra outfielder Gerardo Parra are locks for two of them. Out-of-options infielder Luis Jimenez looks like the top option to back up veteran third baseman Aramis Ramirez, who will need days off this year. A fourth bench spot will go to a utility-type who can play shortstop, like Hector Gomez or Luis Sardinas.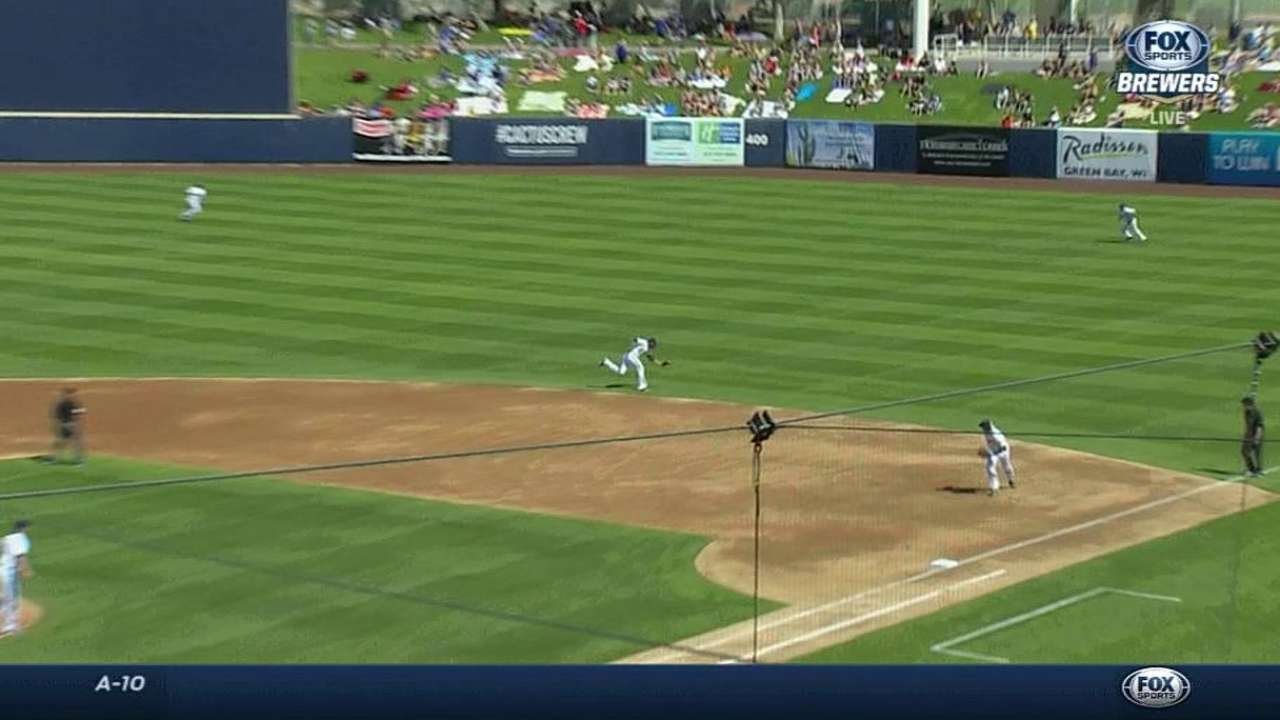 That would leave one vacancy, either for a fifth outfielder or a bat. If the Brewers prefer the latter, the choice could come down to a left-handed hitter (Matt Clark) or a right-handed hitter (Jason Rogers). Both can play first base and left field if needed.
"The extra bat vs. the extra outfielder is important," Roenicke said. "If Parra is on the bench, you've got one good left-handed hitter, but you need a couple."
On the other hand, "The thing about a right-hander is you don't care who comes out of the bullpen," Roenicke said. "It does make a difference with a lefty, because if they bring out a good lefty, sometimes you just have to leave him out there, and other times you know you're going to burn two guys."
Also on Monday's agenda is another round of camp cuts.
Adam McCalvy is a reporter for MLB.com. Read his blog, Brew Beat, and follow him on Twitter at @AdamMcCalvy. This story was not subject to the approval of Major League Baseball or its clubs.