Teaford prepared for unexpected rotation competition
With injuries to Rays starters, lefty has shot if he pitches well in spring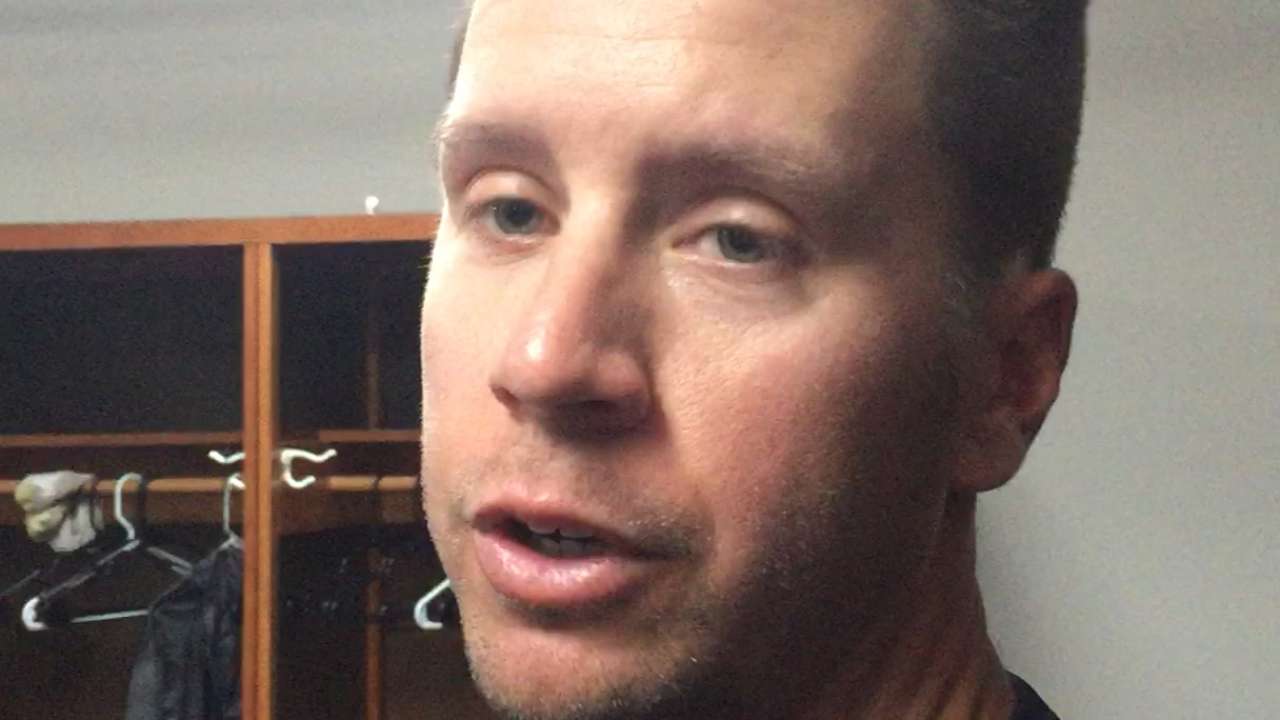 DUNEDIN, Fla. -- The fortunes of pitching are unpredictable, and that's why Everett Teaford suddenly finds himself in the competition for one of the three open spots in the rotation.
Heading into Spring Training, the No. 5 spot was the only vacancy. But lefty Drew Smyly experienced shoulder tendinitis, Alex Colome had visa problems then came down with pneumonia, and Alex Cobb got diagnosed with right forearm tendinits.
Teaford smiled when a reporter referred to the status of the Rays' rotation as "interesting."
"Oh man, I would say a 'bad interesting,'" Teaford said. "I don't think anybody wanted this to happen. But I guess that's the nature of this game, and somebody's got to step up.
"That's the one sad thing about being a pitcher. You're one pitch away from being on the shelf for a long while. Whether you're in Triple-A, Double-A, High or Low A, you've got to be ready, because that call and opportunity can be right at your door. And if you're not preparing as you need to be, you're not going to be able to take advantage of it. And I think everybody in here is working hard and trying to step up and help the club as long as we need."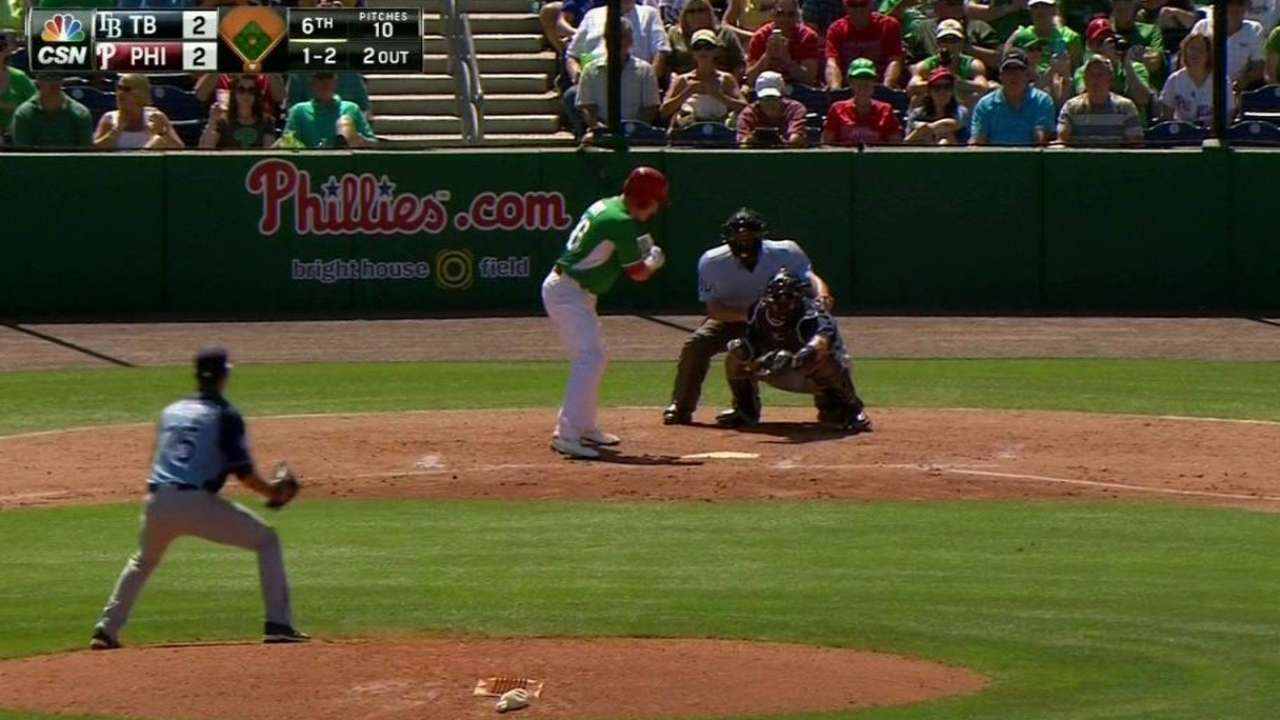 The 30-year-old left-hander started for the first time this spring on Sunday in the Rays' 3-0 loss to the Blue Jays. He allowed two runs on three hits while striking out two in three innings. Overall, he's sporting a 2.79 ERA in five outings (9 2/3 innings), with seven strikeouts against one walk.
Teaford spent eight seasons in the Royals' organization, pitching in just 45 Major League games, leading to the 2014 campaign when he pitched for the LG Twins in the Korean Baseball Organization. Teaford was all for the move after not making the big league roster out of camp. Rather than spending a fifth season at Triple-A Omaha, he asked the Royals to let him make the move to Korea, which was a good financial decision. They did not stand in the way, and he remains grateful to the Royals for letting him go.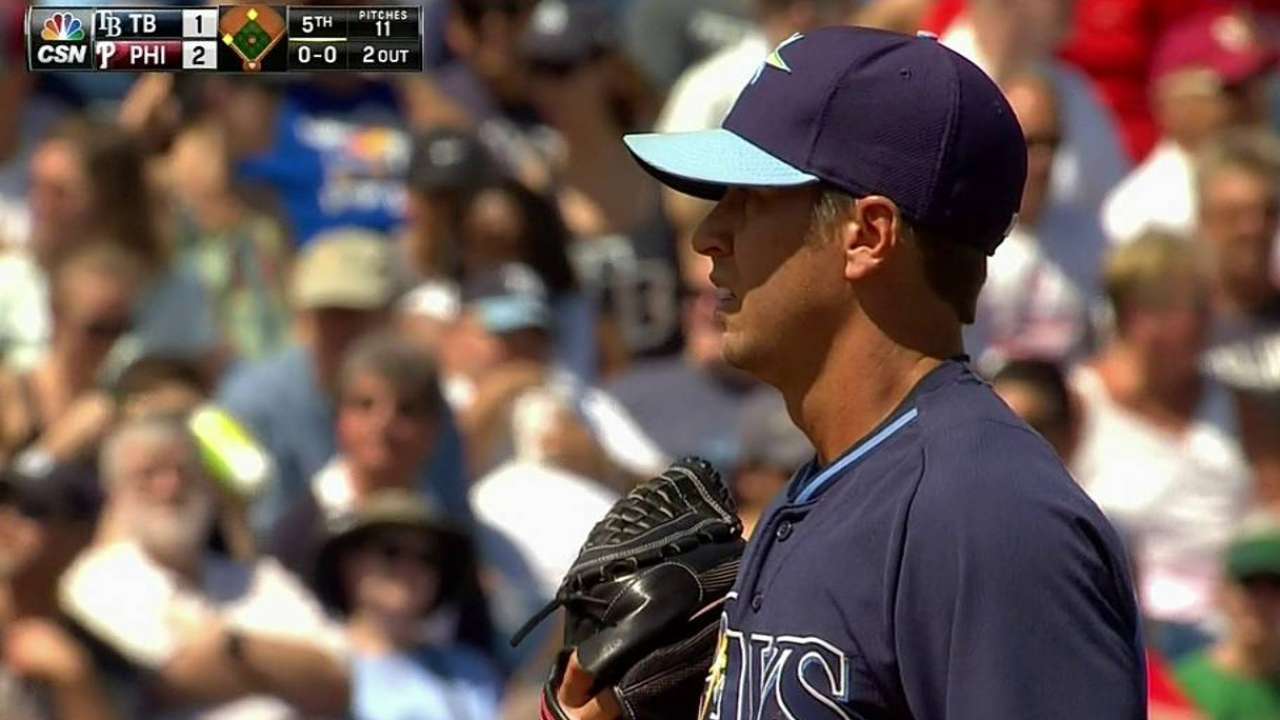 Normally, Spring Training battles are rare. Most clubs know in advance who will and won't make the team. However, given the precarious nature of the Rays' rotation this spring, manager Kevin Cash said this week that Spring Training performance will count when figuring out who will be in the rotation.
"Very rare [that Spring Training counts]," Teaford said. "Because baseball is not a one-month thing. Everybody can have a bad month. That's why I think you see the guys who perform consistently over a six-month period stay in the game. ... I don't think a month dictates anything. But in this case, I think [Cash is] right.
"You go out and perform, and you're the hot hand, let's be honest. Cobb will be back, Drew will be back. Colome's going to get healthy. A lot of arms are going to come back. So you go with the hot hand. So I definitely think he's doing the right thing right now. It's not a long-term thing. It's just a stop-gap thing right now."
When asked about Teaford, Cash noted that he "commands the zone" and "throws a breaking ball" in addition to being "very versatile."
"[Teaford] drops down against some lefties," Cash said. "There's some deception there. He's thrown strikes. A more veteran pitcher who uses a lot of pitch-ability and mixes in his offspeed."
Bill Chastain is a reporter for MLB.com. This story was not subject to the approval of Major League Baseball or its clubs.