McCarthy requests swap to work on control
Dodgers starter will start Monday's Minor League game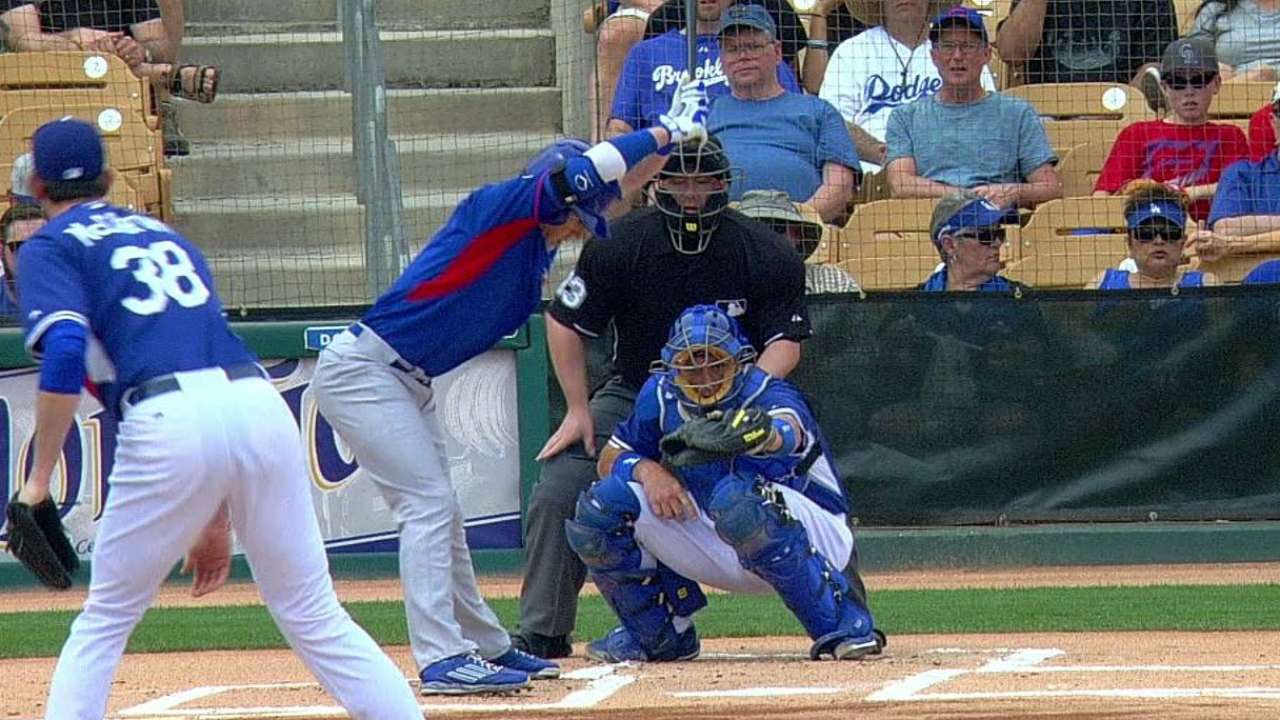 GLENDALE, Ariz. -- Brandon McCarthy will join Brett Anderson in making his next start in a Minor League game.
Manager Don Mattingly, who earlier said that Anderson would pitch Tuesday in a Minor League game, on Sunday said McCarthy would do the same Monday.
Tuesday is an off-day for the Major League team.
Minor Leaguer Chris Anderson will start Monday's Major League game.
Mattingly said McCarthy requested the switch so he could work on pitches and have better control over getting up and down between innings.
Mattingly wasn't sure who would start on Wednesday, but Clayton Kershaw would start Thursday and Zack Greinke's turn is Friday.
Ken Gurnick is a reporter for MLB.com. This story was not subject to the approval of Major League Baseball or its clubs.