Giants backstop Sanchez feeling fully healthy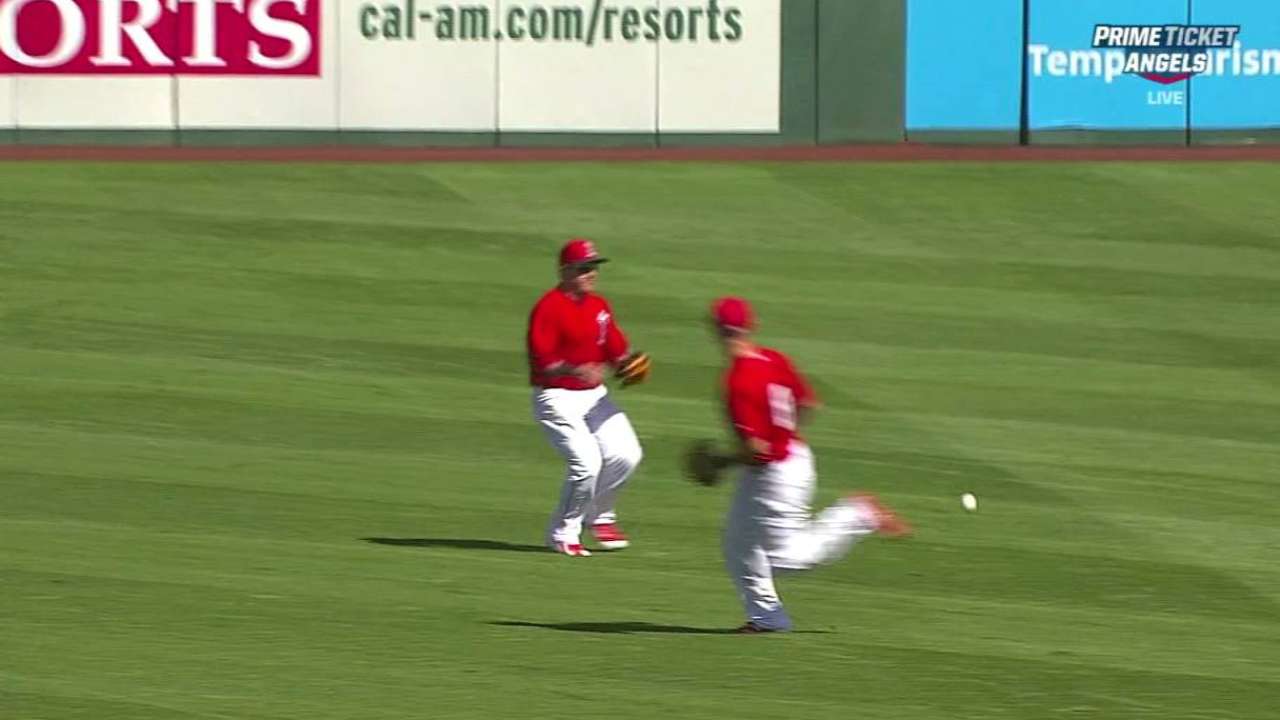 SCOTTSDALE, Ariz. -- Hector Sanchez is fighting for a spot on the Giants' Opening Day roster, but in order to do so, the catcher needs to stay healthy.
Sanchez struggled to stay on the field in 2014, but in 2015, so far so good.
"Really well, just feeling really good," Sanchez said of his camp so far. "The most important thing, I feel healthy. That is a really important thing for me. I'm just working hard and getting my timing back."
Sanchez missed a lot of time and played in just 66 games last year as he was battling concussions.
"It was sad, because there was nothing I could do," Sanchez said. "I wanted to be in the field with my teammates, but that didn't happen, and there was nothing I could do, so I just watched my guys and supported my teammates 100 percent."
Now fully healthy, Sanchez is emerging as the likely candidate to backup Buster Posey, and Saturday's strong showing was another step in the right direction.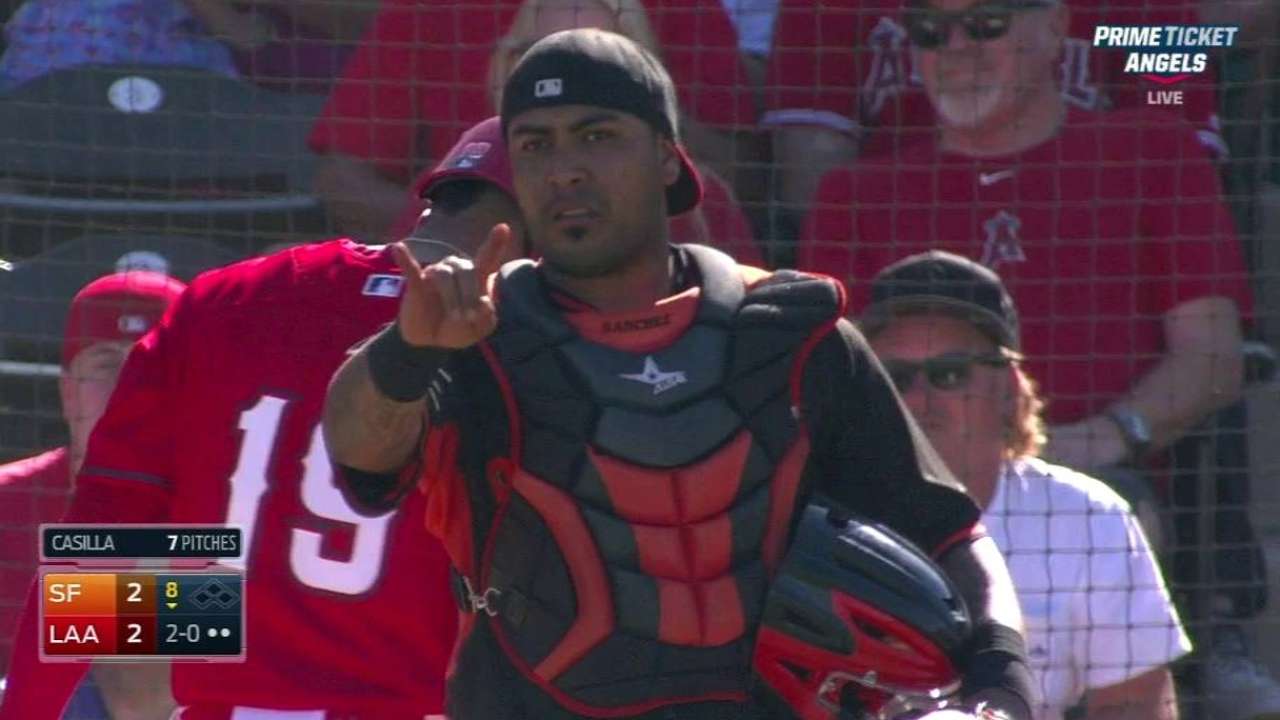 "He had a great game," Giants manager Bruce Bochy said. "That's who Hector can be. He caught well, made a great throw to second base and swung the bat."
Sanchez went 2-for-3 with a double Saturday and also threw out a runner attempting to steal.
"I feel good, I feel good right now," Sanchez said. "I just have to keep working, do the best I can do. I feel 100 percent now. I feel I'm getting in shape with my baseball skills. I feel ready to play right now."
William Boor is a reporter for MLB.com. Follow him on Twitter at @wboor. This story was not subject to the approval of Major League Baseball or its clubs.