Hochevar may begin in Minors; Infante plays field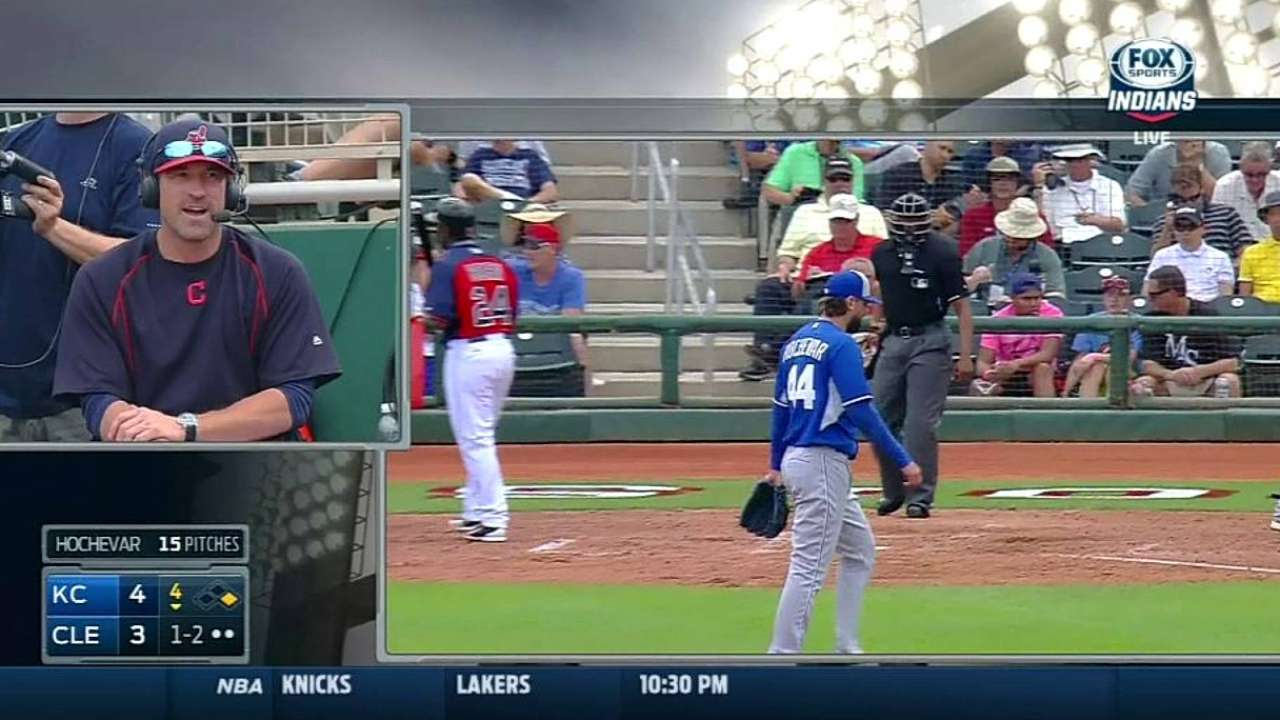 SURPRISE, Ariz. -- Royals right-hander Luke Hochevar could start the season on the disabled list and ultimately continue his rehab from Tommy John surgery in the Minor Leagues, manager Ned Yost said on Sunday morning.
In addition, Omar Infante made his spring debut in the field on Sunday and went 1-for-4 with a double in a Minor League game adjacent to Surprise Stadium. Infante has been limited to DH duties because of a sore right elbow.
Hochevar pitched a scoreless inning this past Monday in a victory over the Indians. He's worked three times in relief -- an inning at a time -- and has allowed one hit and one walk with three strikeouts.
"He's throwing the ball great, but we're still being real guarded with him," Yost said about Hochevar, who had the surgery last March 18. "He's throwing every four days. I don't know if he'll break [camp] with us. He may need to get a couple of more outings under his belt. We'll just get there and see where we're at."
Hochevar said last week that he didn't want to push the rehab process and would be fine opening the season in the Minors. Full recovery from the elbow surgery can take anywhere from a year to 18 months, and sometimes beyond.
"If it takes me a little longer, a couple of more weeks when the season starts, I'm willing to trade that to not have any setbacks," Hochevar said. "It's a long season."
The Royals break camp on April 1 after a home game against the Dodgers, and open the regular season in Kansas City against the White Sox on April 6. The Royals' Triple-A Omaha team opens its season on April 9 in New Orleans.
The 25-man Major League roster doesn't have to be set until just before the first regular-season game. That still gives the Royals plenty of time to evaluate Hochevar. Thus far, the like what they see.
"He's got his fastball back up to 94 [mph]. His curveball has been unbelievably good," Yost said. "He's only a year out [from surgery] on the 18th. Where he's at is amazing to me, being a year out, throwing the way he's throwing and feeling the way that he's feeling."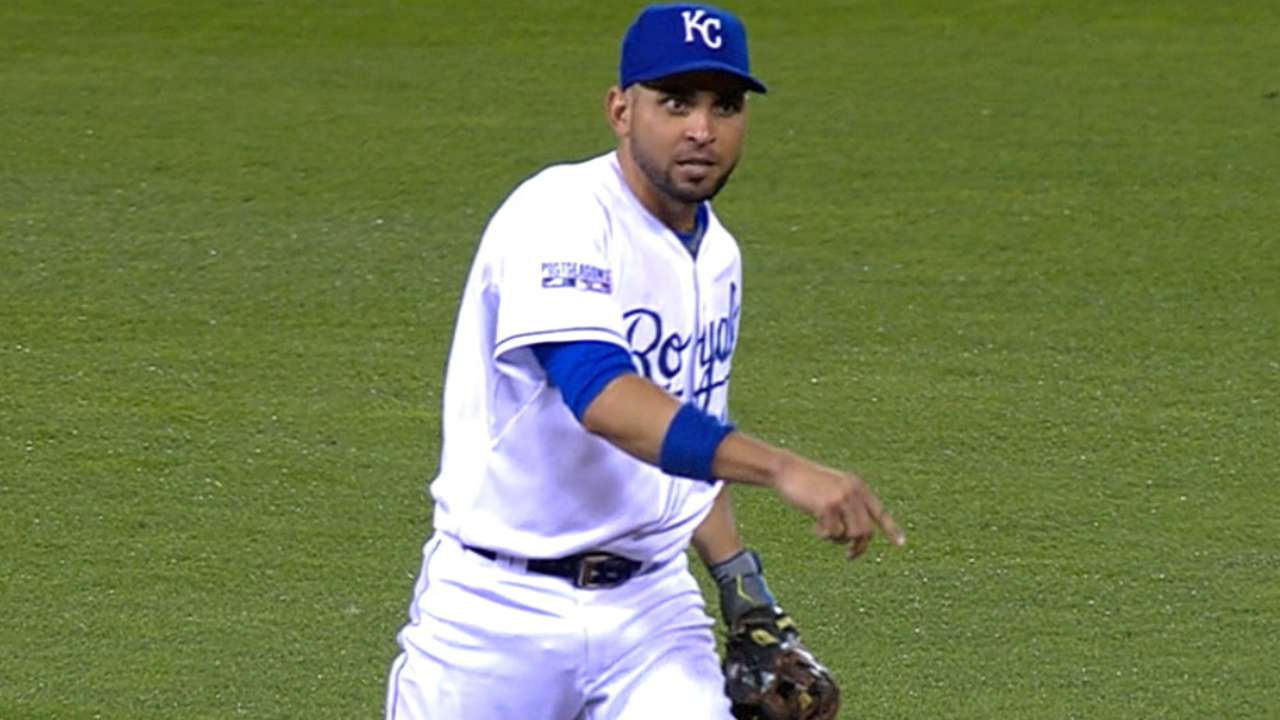 As far as Infante is concerned, the veteran infielder took a cortisone shot in the elbow earlier this spring and has been on an extensive throwing program. He's batted .286 (6-for-21) with a double and an RBI as a DH.
Yost said that if everything went well on Sunday, he might slot Infante into the starting lineup and in field in Monday's rematch against a full Giants squad at Scottsdale Stadium.
"I think he's ready," Yost said. "He had a [bone spur] that inflames the elbow, and he had it in there last year, too. Last year, when he got through with it in Spring Training, he didn't have any problems with it the rest of the season. So I think we're over the hump on that. It'll be nice to get him back in there on the field."
Barry M. Bloom is a national reporter for MLB.com and writes an MLBlog, Boomskie on Baseball. Follow @boomskie on Twitter. This story was not subject to the approval of Major League Baseball or its clubs.