Price to keep tinkering to decide on Reds lineup
Manager aims to establish 'cohesiveness' for Opening Day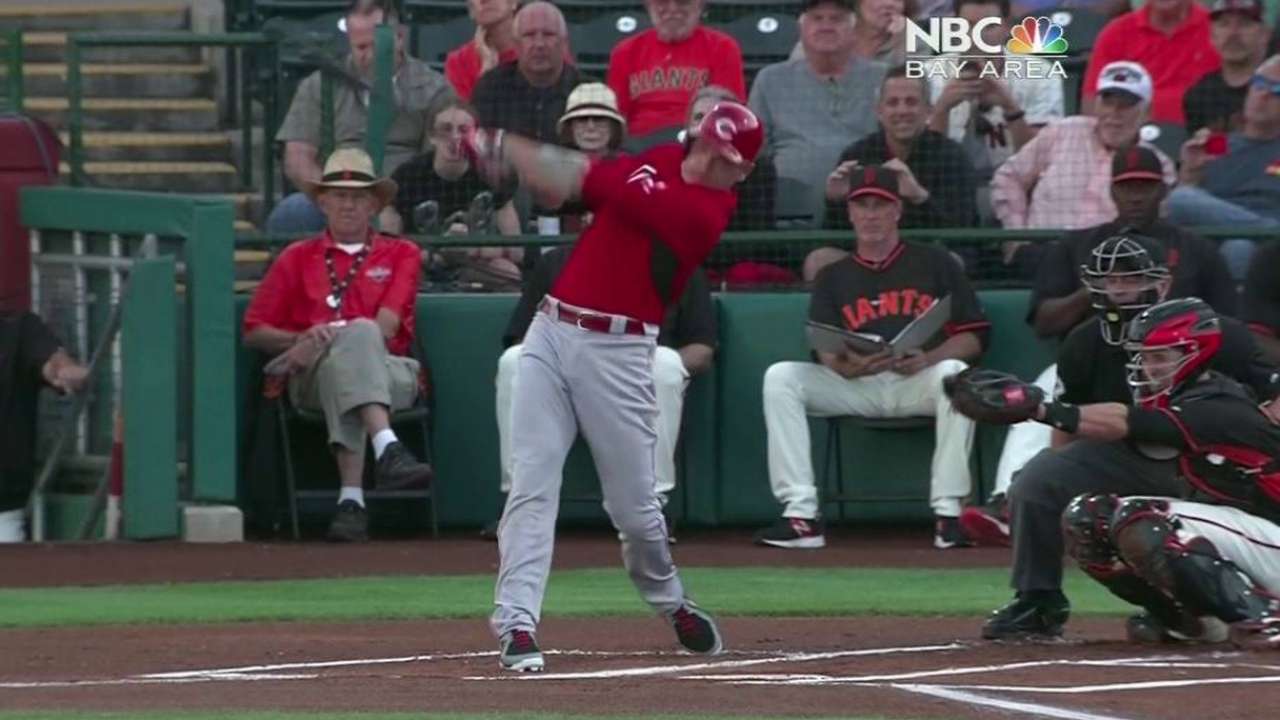 GOODYEAR, Ariz. - In all eight of his games this spring, Reds first baseman Joey Votto has batted second. In seven of his 12 games, second baseman Brandon Phillips has batted third. In five of their games together, including Sunday, Votto has batted second with Phillips behind him in the third spot.
Is this a sign of how the Reds lineup will be constructed in the regular season? It sure seems like it. But as he has been since the offseason, manager Bryan Price declined to tip his hand about his lineup.
"I can't commit to that at this point in time," Price replied Sunday when asked about lineup spots for Votto and Phillips. "You know, I'm just moving guys around a bit. Joey has stayed in the second hole. Brandon has been second, third and I think I've hit him fourth. Right now it's moving pieces and coming to some conclusion as to what's our best order to start the season."
Price noted that his lineup construction could be a fluid situation, especially after players moved around a lot last season because of several injuries. Also, new left fielder Marlon Byrd has been added to the mix while third baseman Todd Frazier and catcher Devin Mesoraco are coming off of breakout offensive seasons.
"It may be something we have to progress to where we get what you'd call … a set order in the lineup," Price said.
The third spot in the lineup is often utilized by a team's best hitter, but the second spot is viewed as an optimal spot for a player who gets on base a lot. In the Reds case, Votto has usually been both.
In the 923 games he's started over his career, Votto has batted third in 757 of them and second in only 31. He has a lifetime .310 average and a .417 on-base percentage.
Phillips, who is a lifetime .271 hitter with a .319 OBP, has batted in multiple spots over his career but has been vocal over the years about his desire to bat third. His production has declined the past two seasons -- in part, because of injuries -- and he batted .266/.306/372 with eight home runs and 51 RBIs in 121 games last season. Votto batted a career-low .255 in only 62 games in 2014 but had a .390 OBP and a .409 slugging percentage.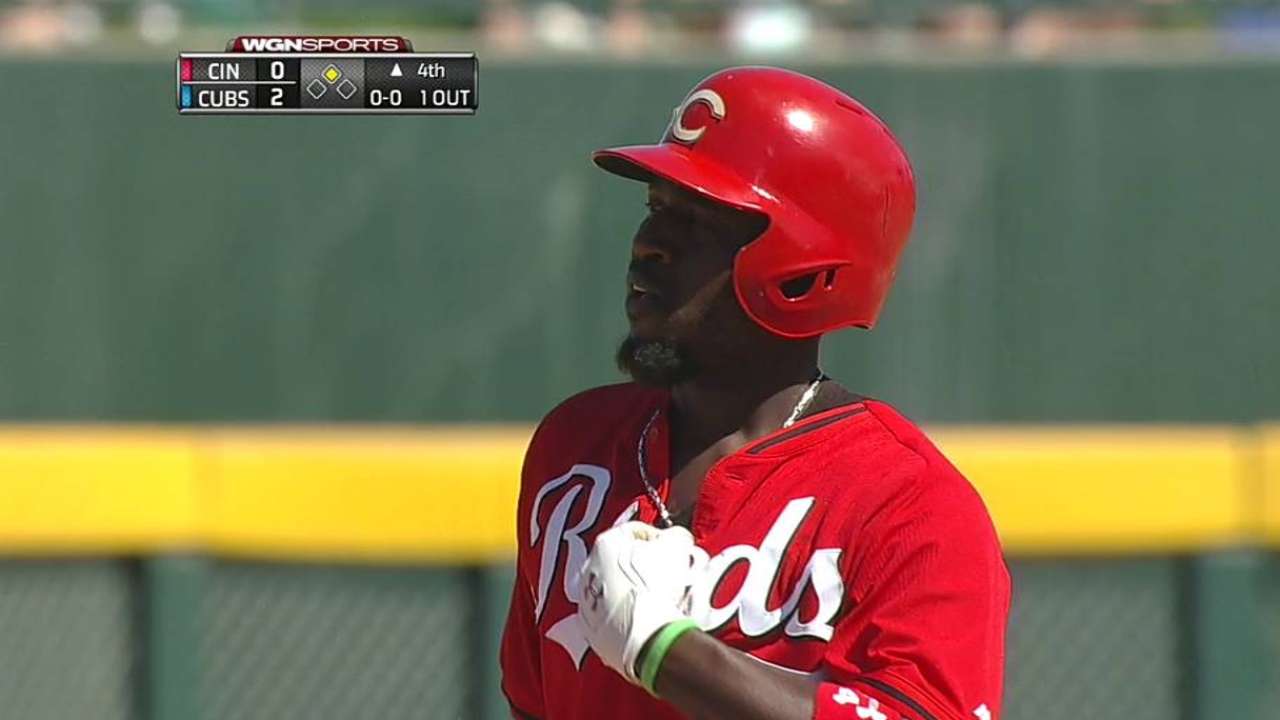 Price did not know when all eight of his regular players would be in the same lineup again. Even if they are together, their order may or may not indicate what's to come on Opening Day.
"It's challenging to say, simply because there's no clear-cut best lineup," Price said. "They have to go out there and play and see how that sequence works offensively, and if there's a cohesiveness to it. But we'll figure it out."
Mark Sheldon is a reporter for MLB.com. Read his blog, Mark My Word, and follow him on Twitter @m_sheldon. This story was not subject to the approval of Major League Baseball or its clubs.