Girardi in no hurry to name closer
No. 5 starter, backup catcher more pressing issues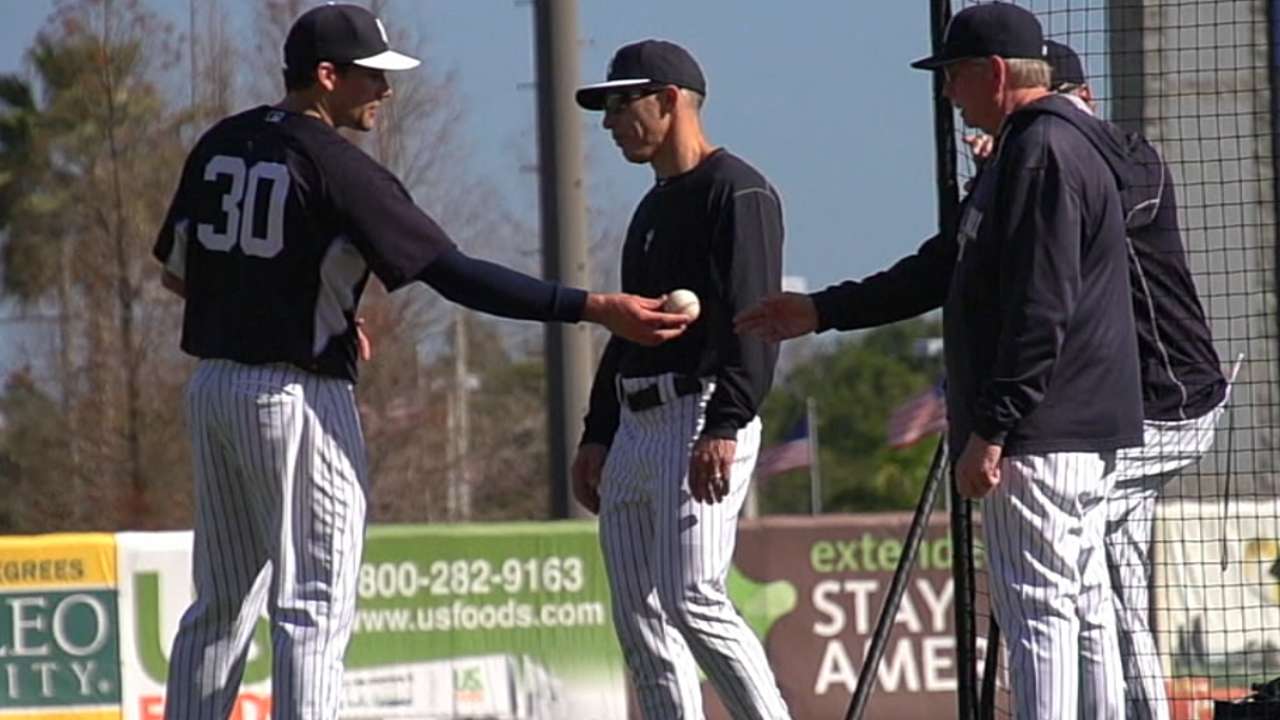 PORT ST.LUCIE, Fla. -- Yankees manager Joe Girardi said Sunday morning that he has put the decision of naming a closer on the backburner to focus on more pressing decisions.
Issues such as who will fill the final spot in the rotation and who will be the backup catcher have taken priority. It is possible, according to Girardi, that the club will enter the season without defined roles at the end of the game.
"Bullpens are subject to change depending on how guys are going," Girardi said. "That really hasn't been a worry of mine because I think we have more than one candidate in guys that can do it. And maybe I don't think it's necessary that we name, 'You're going to be our closer.'"
Whether righty Dellin Betances or lefty Andrew Miller is the closer, the Yankees appear to have a formidable bullpen at the end of games, so the issue is more of a quandary.
Betances is coming off a dominant year as a setup man where he struck out 135 in 90 innings with a 1.40 ERA. Miller, who signed a four-year, $36 million contract as a free agent, had a 2.02 ERA and had 103 strikeouts in 62 1/3 innings.
Jamal Collier is a reporter for MLB.com. Follow him on Twitter at @jamalcollier. This story was not subject to the approval of Major League Baseball or its clubs.