Buchholz strikes out 10 in Minor League game
Righty avoids potential Opening Day opponent as Red Sox face Phillies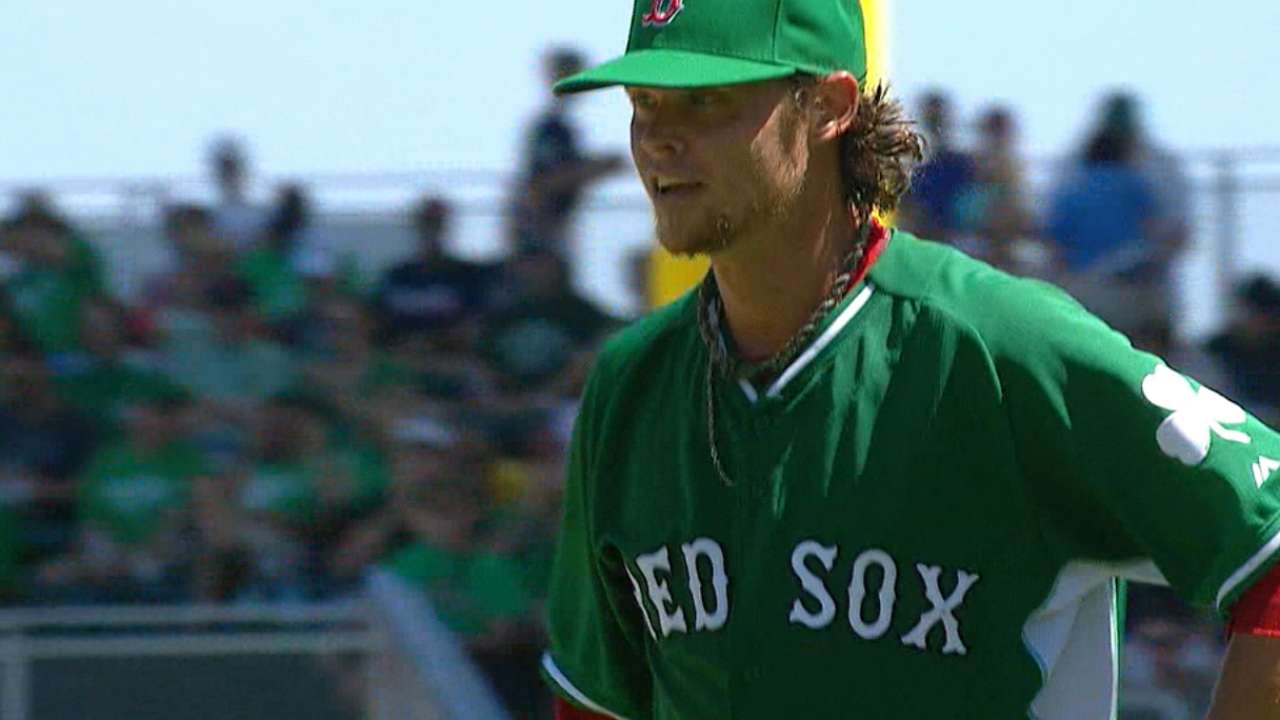 FORT MYERS, Fla. -- With the Phillies playing the Red Sox on the main diamond on Sunday, right-hander Clay Buchholz pitched in a Minor League game on the back field rather than facing his opponent for Opening Day on April 6.
The Red Sox haven't announced Buchholz as their Opening Day starter yet, but the rotation is clearly lined up that way. Buchholz's next start is scheduled for Friday against the Braves in Orlando, and then he'll have one last tune-up on April 1 against the Twins.
In Sunday's session, Buchholz faced 18 batters over five innings, allowing no hits and no runs while walking one and striking out 10. He threw 79 pitches.
"I think I was actually throwing harder back there than I've been," Buchholz said of his Sunday morning session. "You've just got to get it in your mind that you're out there trying to work. I got in some stress situations, so I worked out of the stretch a couple times. It's never fun waking up and throwing at 10 in the morning, but you've got to get your work in and put yourself in the frame of mind to let yourself do that and not just go through the motions."
This has been a highly positive Spring Training for Buchholz, which is good, considering how important he is to the fortunes of the 2015 Red Sox.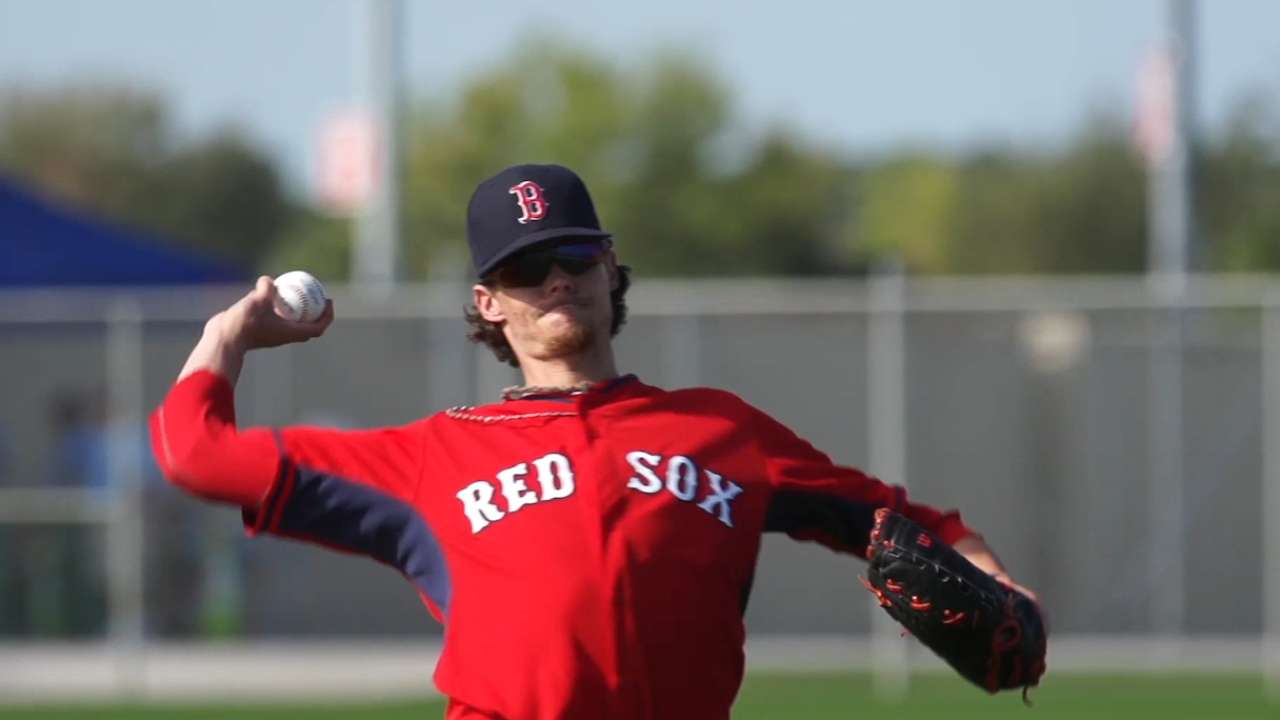 "That's the thing you can take away from Spring Training, is knowing you're in a good position to go into the regular season," said Buchholz. "There's a lot of guys that don't rely on results or don't think about results in Spring Training, which I don't think you really should, but it's hard to be confident when you're getting hit around in Spring Training going into the season.
"Obviously, if this were a perfect world, you'd want to do as good here as you would in the season. You've got to work on stuff here, so you might get hit around and give up a couple of runs here and there. I feel like I'm in a pretty good spot."
In other rotation news, right-hander Joe Kelly, who missed Sunday's start due to recent trouble in his right biceps, had a productive bullpen session and is on track to make his next start later this week.
"I felt good. really good," said Kelly. "It was the best, probably I've felt, spinning breaking balls, since I came into camp. It was definitely a good step."
Ian Browne is a reporter for MLB.com. Read his blog, Brownie Points, and follow him on Twitter @IanMBrowne. This story was not subject to the approval of Major League Baseball or its clubs.