Marlins aiming to avoid past mistakes in building contender
Team president says locking up young stars part of franchise's new direction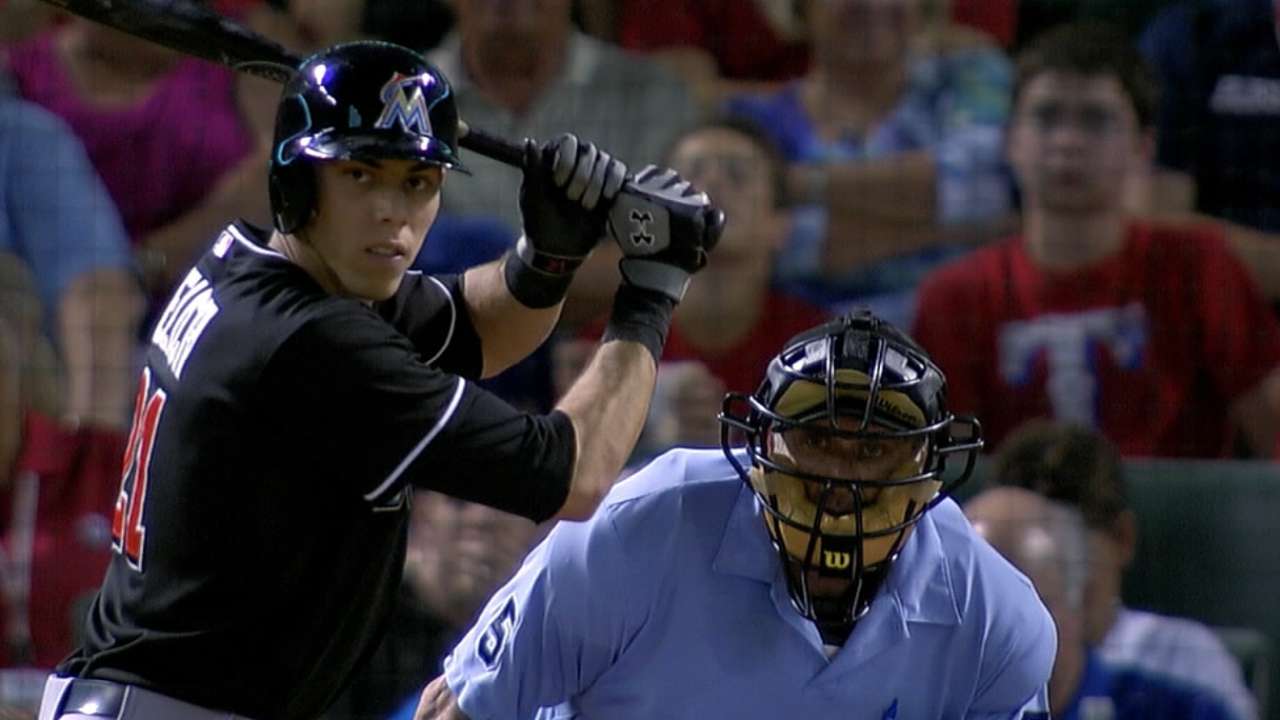 JUPITER, Fla. -- In rebranding their franchise, the Marlins are aiming to avoid past mistakes. That's why the organization has targeted select players to build around -- like Christian Yelich and Giancarlo Stanton -- and it's not looking to make any unnecessary splashes.
The Marlins tried a more "in your face" approach when they assembled a $100 million roster that fell flat in 2012, the inaugural season at Marlins Park.
"I truly felt that opening the ballpark and making splashes was the way to do it and it didn't lead to sustainability," team president David Samson said. "That was a big moment for all of us in our history and I got it wrong, completely, almost in every way."
The '12 Marlins were the subject of a reality TV show. They were outspoken and didn't produce on the field, which led to sweeping changes.
Another example of the new direction was shown on Sunday, with the announcement of Yelich's seven-year contract extension. Yelich and Stanton, who signed for 13 years and $325 million in November, are now core pieces.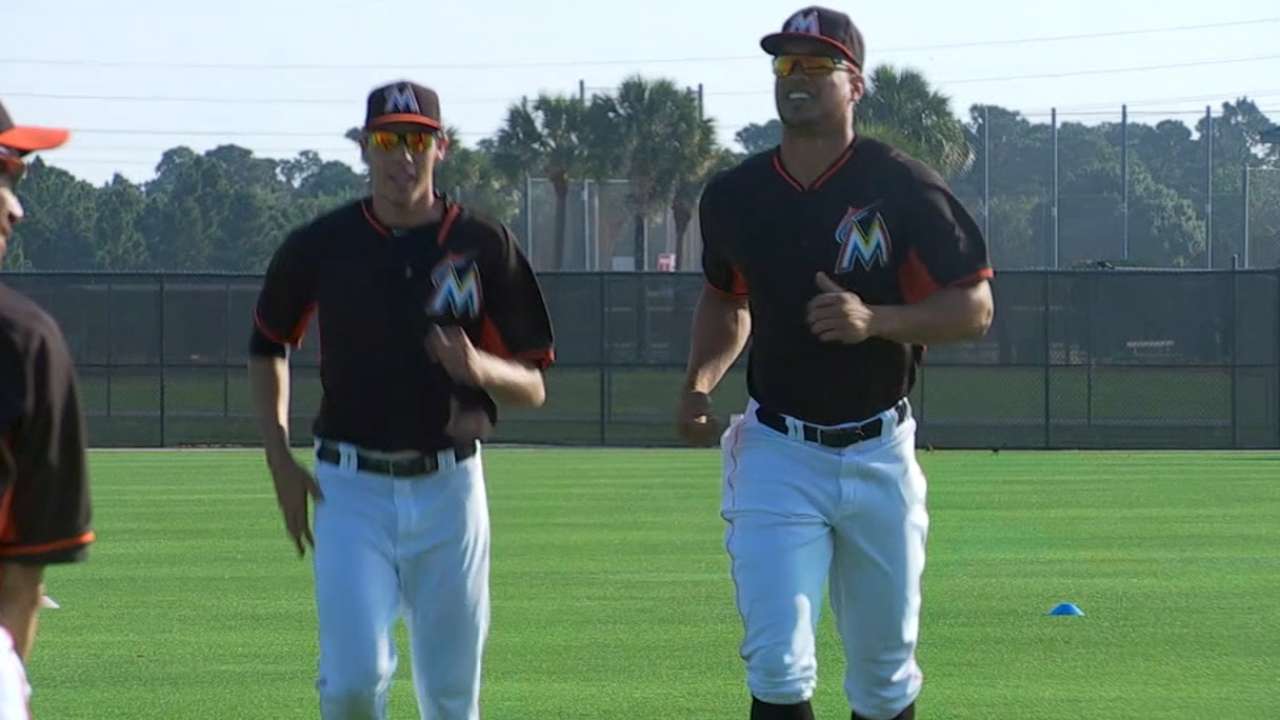 "We've made a decision on two players now, Giancarlo Stanton and Christian Yelich," Samson said. "We think we're right. But time will tell.
"We're not making predictions. We're not doing anything other than going out and playing games. They've got 162 games to play. We feel like we have great clubhouse culture. We have a great manager. We have a great coaching staff. We have everything in position."
President of baseball operations Michael Hill, general manager Dan Jennings, manager Mike Redmond and owner Jeffrey Loria have mandated a more measured approach. They've identified fitting parts, and believe payroll is increasing in a more responsible way than in 2012.
The Marlins' payroll in 2012 was about $100 million. The payroll this year is shaping up to be around $80 million, but Miami is on the hook for about $65 million because the Dodgers are picking up $12.5 million of Dan Haren and Dee Gordon, and the Yankees covering $3 million of Martin Prado's salary.
"Now with Michael and D.J. and Jeffrey, and what they're doing and how they work together, and the way they work with their manager, it's really nice having everyone on the same page," Samson said. "The communication is so good. It's different on so many levels.
"As I look back on it, we thought we were doing it right, and we weren't. Now, I think we're doing it right again. I think this makes more sense. But they have to go out and play."
The Marlins have a "team first" mentality, and they're trying to rekindle their 2003 World Series championship magic.
"I think we may have underestimated the importance of clubhouse culture [in 2012]," Samson said. "As we thought back to '03 and thought back to winning, we realize the clubhouse culture and who you have in the clubhouse made a big difference.
"This clubhouse, with Red at the helm, is special."
Joe Frisaro is a reporter for MLB.com. He writes a blog, called The Fish Pond. Follow him on Twitter @JoeFrisaro. This story was not subject to the approval of Major League Baseball or its clubs.